SAT Tutoring in Baltimore (Maryland)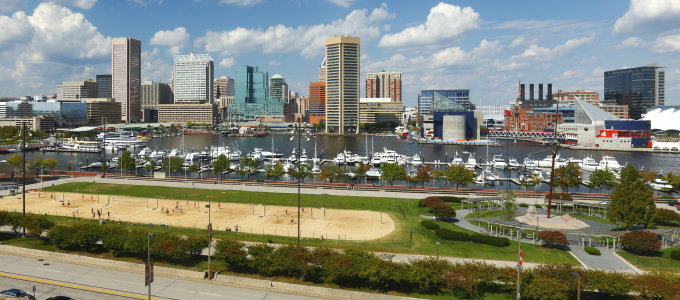 Every year, the Scholastic Assessment Test, or SAT, is administered nearly 3 million times to prospective college students in the United States. Designed to measure reading, writing, and math skills deemed requisite for top academic performance at the college level, the SAT serves as a necessary obstacle that college hopefuls must overcome during the application process. Knowing this can significantly impact an applicant's test-taking strategy and ultimately negatively affect their SAT scores on test day. However, with the professional help of the elite private tutors at Manhattan Review, you can and will obtain the confidence and skills needed to earn your highest possible score on the SAT.
Since 1999, Manhattan Review has been specializing in providing world-class SAT test prep services to prospective college students, just like you, in Baltimore. Specifically, our a la carte program gives college hopefuls the opportunity to custom design their own learning program according to their own learning style and needs. As a result, our state-of-the-art program is 100 percent created by the participants, which then gives them much-deserved control over their own learning plan that they need to build confidence during the test preparation process. Although learning plans can consist of an assortment of interactive online courses, many students opt for one-on-one sessions with one of our elite private tutors; individuals who just so happen to represent some of the most successful professionals in Baltimore. Additionally, each student is given access to a host of other tools and resources, including SAT practice tests, which are designed to help familiarize students with the SAT prior to test day.
All of the top colleges and universities in Baltimore including Johns Hopkins University, Baltimore International College, Loyola University Maryland, Maryland Institute College of Art, St. Mary's Seminary and University, Notre Dame of Maryland University, The Peabody Institute of Johns Hopkins University, Sojourner-Douglass College, Baltimore City Community College, Coppin State University, Morgan State University, Towson University, University of Baltimore, and University of Maryland have consistently accepted our past students. They have done so for two reasons: our students are the highest scorers on the SAT and they continuously show high academic aptitude as demonstrated over the years by their performance. Similarly, the top employers in Baltimore also agree that Manhattan Review works with the best and brightest in Baltimore. Specifically, Johns Hopkins Hospital, Under Armour, Cordish Company, Legg Mason, McCormick & Company, T. Rowe Price, and Royal Farms are also big fans of our students at Manhattan Review because we invest in every single student that comes to our program and it shows. Let us invest in you as well.
SAT Private Tutoring
Hours package 12 to 48 hours, Personalized 1-on-1 Tutoring, In Person or Live Online
SAT Private Course
12 hours in total, Personalized 1-on-1 Course, In Person or Live Online

My instructor goes into detail with every problem. I left this SAT course with new material learned and easier ways to solve problems, which helped me out a lot. With the material I learned here I was able to up my math test scores.
- Shaniqua (This student took our SAT preparation course.)
Baltimore
Primary Course Venue:

Manhattan Review GMAT GRE LSAT Prep
Baltimore Teaching Center at the Hilton
401 West Pratt Street
Baltimore, MD 21201

Phone: (410) 999-6300

NOTE: We do NOT typically have staff at the venue, so email us before visiting the venue.
Meet a Baltimore SAT Tutor: Hudson D.
Before coming to Manhattan Review five years ago, Hudson enjoyed a fast rise to success in the growing tech industry in Baltimore, the makings of which began when he was just five years of age. For as long as he can remember, Hudson has always showed an interest in all things "tech" related, often taking apart things around the house just so he could practice putting them back together. Hudson knew that in order to have a career as an mechanical engineer he would have to first and foremost perform well academically, which would then enable him to attend one of the best engineering programs in Baltimore. After accomplishing his goal of attending the Johns Hopkins University School of Engineering, Hudson then went on to work for one of the top research institutions in Baltimore.
Nine years later, Hudson began looking for another challenge that would give him the opportunity to both give back to his hometown, the place where he has achieved so much professionally, as well as help develop up and coming talent. Since joining our team of private elite tutors, Hudson has been instrumental in helping us to deliver our industry-leading SAT test prep services to prospective college students in Baltimore. Our participants love to work with Hudson because he is both down-to-earth and very patient. Hudson also stresses the importance of being forthcoming when creating their learning plans, although it can be modified at any time as needed, as it is critical to the test preparation process. What our participants don't know, but soon realize when they work with Hudson is that he is just as excited, if not more than they are, to work with them as he thoroughly enjoys his time helping to develop talent and ultimately making his hometown better for it.