SAT Tutoring in Arlington (Texas)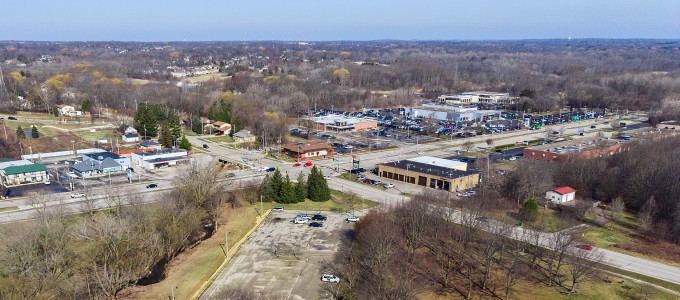 Students who are looking to prepare themselves in the most effective manner possible for the SAT exam may feel that the best way to prepare themselves is with private tutoring. Manhattan Review has been providing tutors to SAT students since 1999, and our tutors are among the most comprehensive and effective you can find. Students in and out of the Arlington area can take advantage of the variety of tutors we offer to students, all of which come with benefits unique to Manhattan Review. When taken in combination with our group course option or our perpetually updated practice tests, students are sure to be as prepared as they possibly can be for the SAT exam if they work with Manhattan Review instructors for their examination study. All of our instructors can offer their services to students in an in-person or online context depending on what the student feels is most appropriate for their study plans.
In addition to the option of working online or in-person with their tutor, students who work with Manhattan Review's tutors can also choose to purchase our combo package which allows students to utilize our group course option in combination with a certain amount of tutoring for the exam. Students who choose to work with their tutors in-person can meet them at a mutually agreed upon location in the Arlington area, thus ensuring maximum convenience for both student and teacher. Manhattan Review tutors also offer flexible scheduling and the ability to adjust their learning plans as necessary so that the student's strengths and weaknesses can be catered to as necessary. With an increasing level of competition at most of the top universities and students increasingly inclined to get tutoring in order to help their odds at gaining acceptance, having the assistance of a tutor to help out with the preparation for the exam is an increasingly critical component that students should be inclined to take advantage of. With Manhattan Review being the most up-to-date test prep company in the Arlington area, students should take advantage of the study options we offer.
Students who have taken advantage of Manhattan Review for their SAT exam preparation have gone on to success on the exam thanks to their tutors providing them with the time management, knowledge of the material and formatting, comprehension of the rules of the exam, and general confidence in themselves to succeed. Students have also translated their high SAT scores into successful college applications, with Arlington students managing to get themselves into schools both in and out of the general area. Schools featuring Manhattan Review students as alumni include the University of Texas at Austin, Harvard, Yale, Georgetown, Oxford, Stanford, University of Texas at Arlington, Rice University, University of Chicago, Northwestern, and many more. Manhattan Review's alumni have also gone on to use their academic successes to launch careers at various companies across the world, including several successful Fortune 500 companies. Contact one of Manhattan Review's academic program advisors to learn more about what we can offer you for study preparation.
SAT Private Tutoring
Hours package 12 to 48 hours, Personalized 1-on-1 Tutoring, In Person or Live Online
SAT Private Course
12 hours in total, Personalized 1-on-1 Course, In Person or Live Online

He was able to break down difficult material. I was able to destruct and master the basic things I would need to get a good score on the SAT.
- Sade Catlyn (This student took our SAT preparation course)
Arlington
Primary Course Venue:

Manhattan Review Prep
Sheraton Arlington
1500 Convention Center Dr
Arlington, TX 76011

Phone: (212) 316-2000

NOTE: We do NOT typically have staff at the venue, so email us before visiting the venue.
Meet an Arlington SAT Tutor: Dean B.
Dean B. is an Arlington tutor who has been assisting students in the area for several years. He originally lived in New York City, but came to Arlington to become a teacher after gaining his Master's degree at Emory University. He is both a group course instructor and works as a private tutor with Manhattan Review, and teaches other exams in addition to the SAT, such as the ACT, GMAT, and GRE.
Dean's study methods for the SAT involve giving students insights into what to expect if they take other standardized tests down the line like the GMAT or GRE, and how the material they are learning now can be related to those subsequent exams. When he is not helping students with their standardized testing preparation, Dean likes to spend his free time cycling.