SAT Tutoring in Anaheim (California)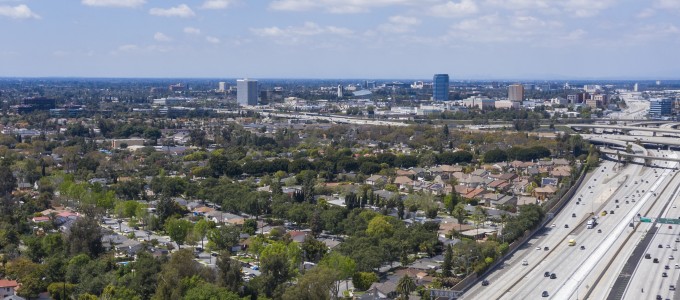 For many high school students applying to college for the first time, the Scholastic Assessment Test, or SAT, is perhaps the biggest obstacle that they face during the application process. Administered as a means to measure basic skills such as reading, writing, and math, the SAT is critical because it helps prospective colleges and universities to determine an applicant's academic aptitude and ultimately their acceptance. Because of the significant weight that is given to the SAT, many college applicants have turned to the professional SAT test prep consultant services at Manhattan Review to help them reach their testing goals. You should consider us as well.
Since 1999, Manhattan Review has been at the forefront of SAT test prep consultant services, helping high school students applying to college to achieve their highest possible score on the SAT. In Anaheim, prospective college students will not find a more world-class SAT test prep program that is designed with their needs in mind. Specifically, our a la carte program affords participants the opportunity to custom design their own learning plan, because at Manhattan Review we understand that no one knows the individual students better than they know themselves. Although learning plans can be customized to include a variety of learning styles, one of the distinct characteristics of our SAT test prep consultant services, participants can learn through traditional one-on-one sessions with one of our elite private tutors or learn through engaging in interactive online courses at their convenience. In addition, each participant is also given access to our online library of supplemental learning materials such as our SAT practice tests, which are not only designed to help participants monitor their progress in the program, but also help provide them with the opportunity to improve their SAT scores as well.
In Anaheim, Manhattan Review has earned the respect of both the academic community as well as the business community, further giving prospective college students and their families the endorsement they need to go with Manhattan Review for their SAT test prep needs. Specifically, all of the top colleges and universities in Anaheim including Anaheim University, Southern California Institute of Technology (SCIT), Bristol University, and North Orange County Community College District have continued to demonstrate their support for Manhattan Review and our SAT test prep students by showing preference to our participants over all other college applicants every year. The top employers in Anaheim have also shown the same preference for our SAT test prep participants over the years, solidifying Manhattan Review as the best SAT test prep consultant service around. Let Manhattan Review invest in you by providing you with world-class SAT test prep courses and private tutors guaranteed to help you achieve success in Anaheim.
SAT Private Tutoring
Hours package 12 to 48 hours, Personalized 1-on-1 Tutoring, In Person or Live Online
SAT Private Course
12 hours in total, Personalized 1-on-1 Course, In Person or Live Online

Funny, made things clear and related things to real life. The SAT / ACT course was very helpful, I don't think I would've improved my reading skills without it. This course also gave me strategies to break down a reading. I got a feel for the SAT and had practice in areas I struggled in.
- Niaema Fox (This student took our SAT preparation course)
Anaheim
Primary Course Venue:

Manhattan Review GMAT GRE LSAT Prep
Anaheim Teaching Center at the Marriott
700 West Convention Way
Anaheim, CA 92802

Phone: (714) 333-1403

NOTE: We do NOT typically have staff at the venue, so email us before visiting the venue.
Meet an Anaheim SAT Tutor: Lucas K.
Growing in Los Angeles, Lucas felt the pressures of living in a such a competitive city, which ultimately gave him the wherewithal to become the best at whatever he did. Although some of his peers may have figured out what they wanted to pursue early on, Lucas considers himself a late-bloomer, not discovering his passion in life until college. After completing the graduate program in education at Anaheim University's Graduate School of Education, Lucas went on to work as a researcher and full time professor for his alma mater, where he not only honed his teaching skills, but also learned that he enjoyed helping students. Upon learning about an opportunity to further develop up and coming talent in Anaheim at Manhattan Review, Lucas immediately joined our team of instructors.
Since becoming an elite private tutor with Manhattan Review, Lucas has played a critical role in helping us to deliver first-rate SAT test prep consultant services to the growing number of high school students that are turning to Manhattan Review to help them achieve their best possible score on the SAT. Easy-going and approachable, two of the characteristics that help make Lucas one of the most successful professors at Anaheim University, our students love to work with him because he has a natural rapport with them, which helps them to open up from the first day. In addition, Lucas has the advantage of having worked with a wide variety of students with different learning styles, knowledge that helps him to be more effective with his students in our SAT test prep program. Thanks to instructors with a propensity towards hands-on instruction, like Lucas, Manhattan Review continues to thrive as the number one SAT test pre in the world.