SAT Prep Courses in Sao Paulo (Brazil)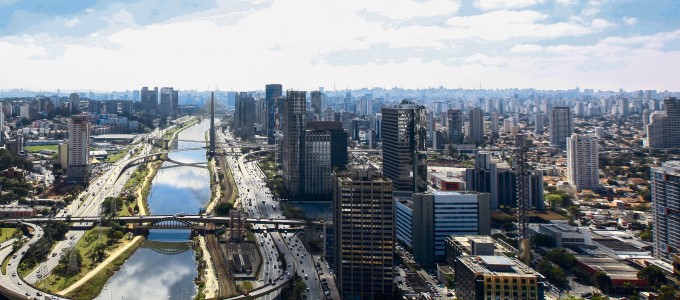 Manhattan Review is the most effective SAT test prep provider in Sao Paolo. We have conducted plenty of SAT course options for our student's needs in Sao Paolo. SAT applicants can take advantage of our SAT in-person group classes on convenient location in the city, customized SAT private tutoring with an expert instructor, different SAT combination packages, and SAT practice exams to apply what you have learned in the courses. All of our packages can be done online from your home with modern software, which gives the opportunity to interact with the tutor and all the other students in real time, ask all the questions you have, and share documents on a white board on your computer. Since our establishment in 1999, we have created many effective student's programs for maximizing their test scores. As a company working with mainly international students, we have helped many students worldwide to join prestigious universities in the USA, Canada, Europe, Asia and Australia. Find out more about our services in Sao Paolo by contacting us today over phone, via email or online. We will be happy to discuss your SAT options and find the right one for you.
The last test statistic of the SAT's administrator, College Board, has shown that the average SAT student's score is 1059 (528 for the Quantitative Reasoning section and 531 for the reading and writing part). For entry in selective schools, a good score will be around 1250 (which is in the 81st percentile) or 1350 (91st percentile). Elite schools like Yale, Harvard, Princeton and others from this rank have score requirements for acceptance of at least 1400, which is in the 94th percentile. Some schools like MIT, for example, expect a score around 1500, in the 98th percentile. Manhattan Review encourages students to check the required scores from the universities they would like to apply for before selecting a preparational SAT course and starting it, as it is important that we know the exact target score and your level so that we can recommend you the right course option according to your preferred school's requirements.
Manhattan Review's SAT services will secure you a spot in prestigious universities in the USA, Canada, Europe, Australia and Asia. With the needed effort and help of our expert tutors, entry in the most wanted schools around the world is guaranteed. Manhattan Review has former students that have gained admission in Cornell University, Harvard, Yale, Stanford, Columbia, Georgetown, Brown, Berkeley, University of Virginia, MIT, University of Texas, Cambridge, Oxford and many more. Graduation from these schools leads to great job opportunities in the future. Past Manhattan Review students are now working for big Fortune 500 companies like Bank of America, Wells Fargo, Johnson and Johnson, General Motors and other big ones. There are many students who are now settled in Sao Paolo with jobs in international companies, located in the city like Oracle, Banco Santander, BBI Insurances, Intel, and Samsung. Manhattan Review's test services were a starting point in many successful careers and local startups with a great future. Make that step today and begin planning your life with us today.

He helped us relate new vocabulary words with words we use everyday. I learned some excellent SAT tips and new vocab.
- Jessica (This student took our SAT preparation course)
Sao Paulo
Primary Course Venue:

Grand Hyatt Sao Paulo
Avenida das Nacoes Unidas 13301
Sao Paulo 04578-000, Brazil

NOTE: We do NOT typically have staff at the venue, so email us before visiting the venue.
Meet a Sao Paulo SAT Tutor: Zach K.
Zach K., originally from Geneva, started his education in a local elite high school and later graduated from University of California, Los Angeles with a bachelor's degree. He worked in the leading team of Los Angeles County Museum, and later moved to New York City, where he completed his Master's degree in art from Cornell University. Outside of his art career, he also did SAT and ACT private tutoring and later specialized in group class preparation. He has been working for Manhattan Review since 2014 and has helped many SAT, ACT and TOEFL applicants to gain admission in top elite schools around the world.
Zach is fluent in English, French, Italian and Portuguese. He has experience with international students in Geneva, Los Angeles, New York and Sao Paolo, and their high success rate makes Zach one of the most wanted instructors. He has former students in the USA, Canada and Europe. Besides his art career and tutoring for Manhattan Review, he enjoys surfing and freelance painting.