SAT Prep Courses in San Jose (California)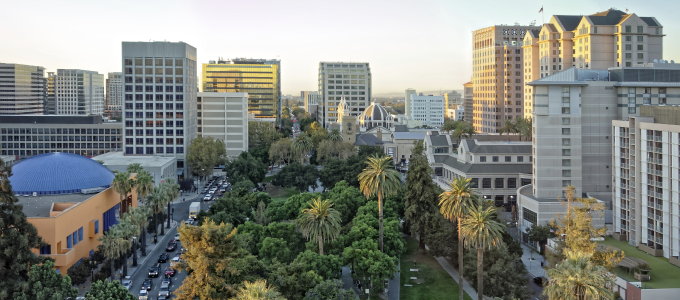 Preparing for college can be one of the most challenging times for students. This is particularly true with respect to the application process, which includes the Scholastic Assessment Test, or SAT. As a crucial part of the application process, the SAT measures academic preparedness and potentiality for success through reading, writing, and math skill assessments. In doing so, and as many applicants learn, traditional study habits won't suffice in preparation for the one of the biggest tests that they will encounter. However, with the help of professional test services such as Manhattan Review's top rated SAT test prep, prospective college students, like yourself, can and will be able to achieve your testing goals and earn a spot at your school of choice.
Since 1999, Manhattan Review has been providing prospective college students with the necessary tools and resources so that they can reach their highest possible score on the SAT. Our unprecedented SAT test prep program is specifically designed with the student in mind. Giving the control of the learning process back to the students, our fully customizable program affords them the opportunity to create a program that takes into account their individual learning styles as well as any other criteria that may impact their ability to adequately prepare for the SAT. Specifically, learning plans can consist of either interactive online courses or one-on-one private tutoring sessions with some of the top professionals that San Jose has to offer. Manhattan Review's state-of-the-art SAT test prep is unlike any other and over the years we have helped many individuals achieve both academic and professional success as a result.
Prospective college students that participate in our SAT test prep programs will find that there are many benefits as a result of choosing Manhattan Review. First and foremost, all of the top colleges and universities in San Jose, including San Jose State University, California University of Management and Technology, National University, Golden Gate University, San Jose City College, West Valley College, Evergreen Valley College, Mission College and West Med College eagerly embrace our past participants by accepting them into their programs without fail. Similarly, the top employers in San Jose have all done the same. Take the first step to ensure your own success by contacting Manhattan Review for SAT test prep services today.

I like his walkthrough of the problems. Also the strategies he gave. It helped me improve my English and writing. I went up on my SAT scores.
- Jeleine Toussarz (This student took our SAT preparation course)
San Jose
Primary Course Venue:

Manhattan Review GMAT GRE LSAT Prep
San Jose Teaching Center at the Hilton
300 Almaden Boulevard
San Jose, CA 95110

Phone: (408) 624-1241

NOTE: We do NOT typically have staff at the venue, so email us before visiting the venue.
Meet a San Jose SAT Tutor: Marc C.
Like most professional tutors at Manhattan Review, Marc always had a strong desire to achieve success in his career from a very early age. He also believed in doing his part to help develop other talent. Being the son of a pastor, Marc's dedication to service not only impacted his career decision, but also contributed to his lifelong role as a volunteer for several causes that are near and dear to him. But first, he would have to overcome personal adversity in the form of a learning disability during his rise to academic success, a journey that would later prove advantageous as a computer science professor and private tutor at Manhattan Review in San Jose.
Although Marc has immensely enjoyed his ten year plus career as a professor at one of the top universities in San Jose, it was at the urging of a colleague that he learned about SAT private tutoring at Manhattan Review. Since joining our team, Marc has played a pivotal role in helping us to deliver the world-class SAT test prep services that students all over the world have come to expect from us. Marc has a great rapport with our students, for several reasons including his down-to-earth personality and his personal story of triumph over his learning disability during his youth. The student relate to him and therefore trust him and his instincts, which then enables to influence them to the extent that he does. Marc is also unapologetically dedicated to helping his students even if that means meeting them after his classes at the university. This is exactly why we are lucky to have Marc on our team and we are confident you will enjoy working with him as well.