SAT Prep Courses in Salt Lake City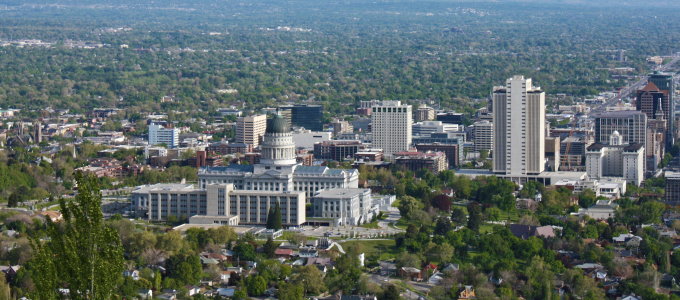 As one of the most widely administered standardized tests the Scholastic Assessment Test, or SAT, plays a critical role in the application process for most colleges and universities. As a result, many prospective college students across the U.S. are challenged with not only taking the SAT, but also earning an acceptable score according to the specifications of their school of choice. Although some college hopefuls will feel confident in their ability to achieve their desired SAT scores, others will lack both the confidence as well as an adequate test preparation strategy that would afford the ability to accomplish their goals. With the help of Manhattan Review's SAT test prep courses, you can and will be able to reach your testing goals and so much more.
For over 15 years, Manhattan Review has been at the forefront of the test prep services industry, both establishing and providing best in class SAT test prep services to prospective college students. Specifically, our state-of-the-art program creates the most learning conducive environment, which just so happens to be custom designed by the student according to their individual learning styles and needs. The prospective college students then either opt to select from a host interactive online courses or choose a private tutor to engage in one-on-one private tutoring sessions instead. Regardless of which option they select, the participants have access to a host of online tools and resources including practice tests that mimic the real SAT. No other test prep service cares more or does more to ensure prospective college students are adequately prepared for the SAT.
All of the top colleges and universities in Salt Lake City including the University of Utah, Westminster College, Salt Lake Community College, Stevens-Henager College, Eagle Gate College, The Art Institute of Salt Lake City, LDS Business College, Utah State University, Neumont University and Brigham Young University have all accepted our past participants. They have done so and continue to do so not only because our students are among the highest scorers on the SAT, but also because they show the greatest potential for academic success. For these same reasons the top employers in Salt Lake City such as Intermountain Healthcare, the University of Utah, Sinclair Oil Corporation, the Salt Lake City International Airport, Alpha, Graphics, Zion's Bancorporation, Questar Corporation, Smith's Food and Drug, MonaVie, Myriad Genetics and Vehix.com have also embraced our past participants by hiring them to work for their companies. With the support of the Greater Salt Lake City community, both institutions of higher education and businesses alike, academic and professional success is guaranteed by Manhattan Review.

He helped us relate new vocabulary words with words we use everyday. I learned some excellent SAT tips and new vocab.
- Jessica (This student took our SAT preparation course)
Salt Lake City
Primary Course Venue:

Manhattan Review GMAT GRE LSAT Prep
Salt Lake City Teaching Center at the Hilton
255 South West Temple
Salt Lake City, UT 84101

Phone: (801) 415-1821

NOTE: We do NOT typically have staff at the venue, so email us before visiting the venue.
Meet a Salt Lake City SAT Tutor: Denise L.
Growing up in Salt Lake City, Denise always wanted two things: to attend the prestigious Brigham Young University and have a fulfilling career in the healthcare industry. She accomplished both all before coming to Manhattan Review thanks large in part to lots of hard work and perseverance, which Denise is not shy about admitting to her students. In fact, it is her incredible honesty and unwavering confidence in each of her students that helps them to reach their SAT test prep goals each and every year that Denise tutors for us at Manhattan Review.
Before coming to Manhattan Review, however, Denise spent years working studying to earn the nearly perfect academic record that she obtained prior to getting accepted into Brigham Young University. And while her SAT score in the 99th percentile also helped her to get into one of the top schools in the country, it was Denise's ability to adequately meet and exceed expectations with her performance on the SAT that ultimately set her on a path to both academic an professional success in the healthcare industry. As a director that works intimately with the training and development of many staffers, Denise has further developed her sensitivity to an individual's learning needs and consequently is better able to serve as a SAT prep tutor as a result. For these reasons and so many more, we are proud to have Denise on our team at Manhattan Review in Salt Lake City.