SAT Prep Courses in Sacramento (California)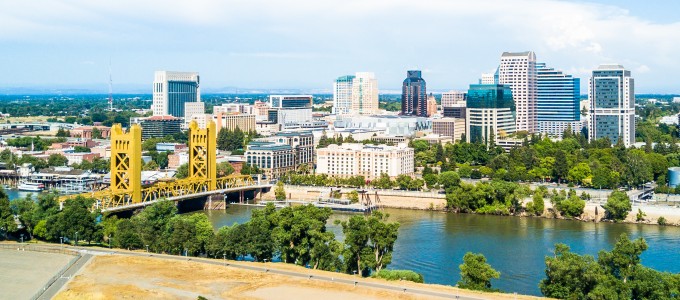 As the first standardized test for the majority of the population, the SAT can be a critical step in one's academic life and is still a major factor in the admissions process for many colleges across the world. Manhattan Review has been helping students with their SAT preparation in various forms since 1999, including students in the Sacramento area. Students who take advantage of the services of Manhattan Review for their SAT preparation will find that they have a wide variety of different options to choose from in the form of group courses, private tutoring, and practice exams. These options are available individually or in combination with one another in package form. Regardless of what one chooses, Manhattan Review's instructors are the most experienced in the Sacramento area, and the practice tests most accurately reflect the exam in its most recent form. Manhattan Review's study methods also come with their own unique benefits that make them the best match for students.
Students who take a group course or private tutoring with Manhattan Review have the ability to do so either online or in-person depending on what the best method is for them and their needs. Students can also potentially customize their lesson plan if they choose to work with a private tutor, which allows them to deliver a more well-rounded performance on the day of the exam and focus on what they feel would be most beneficial for their process. Students who work with an in-person tutor in the Sacramento area are able to work with their instructor in a mutually agreed upon location that benefits both the teacher and the student. Regardless of which option the student chooses, they are sure to have a curriculum that reflects the exam in its most current incarnation as far as formatting and content, as Manhattan Review annually updates its practice exams and courses of study to reflect the previous year's developments to the SAT.
Students who have worked with Manhattan Review to help them in the course of their SAT study have managed to develop a greater knowledge of the material and how to execute that knowledge on the day of the exam. They have thus subsequently improved their SAT scores via their preparation. Students who have utilized Manhattan Review and gotten a high score on the SAT have used it to gain acceptance at a wide variety of universities. Sacramento students have gone to schools in the area such as California State University Sacramento, University of California Davis, and Sacramento City College. They have also gone to schools such as Harvard, Columbia, Oxford, Tufts, Brandeis, Bates, Loyola, Brown, Emory, and many others. Students have managed to also translate their academic backgrounds into success at various companies both in and out of Sacramento, from the more local Sutter Health, Blue Diamond Growers, and Aerojet Rocketdyne to Bank of America, Walmart, Apple, Microsoft, and many others. Call or email an academic program advisor today to learn more.

I learned a lot of effective strategies for SAT writing/verbal.
- Taahirah Ali (This student took our SAT preparation course)
Meet a Sacramento SAT Tutor: Mary A.
Mary A. has been teaching students in the Sacramento area for a variety of different disciplines for several years. She currently works as a teacher in the area and also tutors students in many different subjects. She also works as a standardized test tutor for Manhattan Review who has helped students with the SAT, ACT, GMAT, and GRE.
The multitude of topics that Mary covers as a teacher and tutor allows her to serve as a jack of all trades who can assist students with a variety of different academic issues. When she is not helping students with their educational endeavors, Mary likes to spend her free time at California's various museums, such as the Crocker Art Museum.