SAT Prep Courses in Providence (Rhode Island)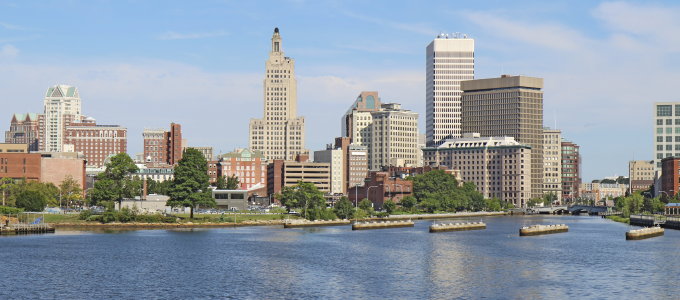 The Scholastic Assessment Test, or SAT, is one of the most widely used standardized tests in the United States. It is also one of the most crucial components of the application process for most, if not all, accredited institutions of higher learning. As such, prospective college students are not only required to take the SAT, but must earn a high enough score to edge out the competition for limited openings at their school of choice. While some college hopefuls with a previous solid academic background will feel confident in their ability to meet the challenge of the SAT, many will not because they know just how important the SAT is and don't want to risk having to retake this very important test. Manhattan Review can help you achieve that goal.
Since 1999, Manhattan Review has been helping prospective college students reach their SAT testing goals in Providence. Our a la carte program puts the students first in an unprecedented customizable format. Specifically, prospective college students can design their own learning plan that helps them to maximize their potential. We also offer interactive online courses, which are accompanied by a myriad of tools and resources such as SAT practice tests, and private one-on-one tutoring with elite professionals who just so happen to represent the top of their respective fields.
At Manhattan Review, we are known for our investment in our students that come to us for SAT test prep services. And as a result, all of the top colleges and universities in Providence, including Brown University, Johnson & Wales University, Providence College, Rhode Island College, the Rhode Island College of Design (RISD), the Community College of Rhode Island, Roger Williams University, and University of Rhode Island, have all proudly accepted our past participants because they are among the highest scorers on the SAT and demonstrate the most academic aptitude, which reflects highly on their programs. Similarly, the top employers in Providence also support our students. Major employers such as Fortune 500 Textron and United National Foods, Fortune 1000 Nortek Incorporated, Gilbane and GTECH, Belo Corp/Providence Journal, Mars 2000, AAA Southern New England, Verizon, and Nordstrom have also embraced our past participants, opting to hire them over any other applicant. In Providence, Manhattan Review is synonymous with best.

Good SAT test taking strategies learned. I developed new skills and feel more prepared.
- Kevin Gonzalez (This student took our SAT preparation course)
Providence
Primary Course Venue:

Manhattan Review GMAT GRE LSAT Prep
Providence Teaching Center at the Hilton
21 Atwells Avenue
Providence, RI 02903

Phone: (401) 648-0193

NOTE: We do NOT typically have staff at the venue, so email us before visiting the venue.
Meet a Providence SAT Tutor: Regan L.
Growing up in the North End neighborhood, Providence has a special place in Reagan's heart. This is primarily the reason for her wanting to give back to her hometown. And though she has travelled far and wide as a highly accomplished business professional, gaining valuable experiences along the way, she always knew that she would one day come back to her hometown to make a difference. She was able to start making a difference with a private tutoring opportunity at Manhattan Review, and for over four years, Reagan has worked simultaneously as an executive for one of the top technology firms in Providence and as a private tutor, helping to develop up and coming talent.
Since joining Manhattan Review as a private tutor, Reagan has been instrumental in providing the top notch SAT prep services that Providence students have come to expect from us. Working tirelessly to be a source of knowledge and guidance, Reagan continuously lives up to the expectations of her students because she is one of the best at what she does. Her down-to-earth nature also wins over her students, which endears them to her and her unique teaching style. At Manhattan Review, we pride ourselves on having tutors like Reagan not only because she is an expert in her field and brings with her a great deal of talent and experience, but also because she knows how to help others reach their own aspirations for success as well.