SAT Prep Courses in Princeton (New Jersey)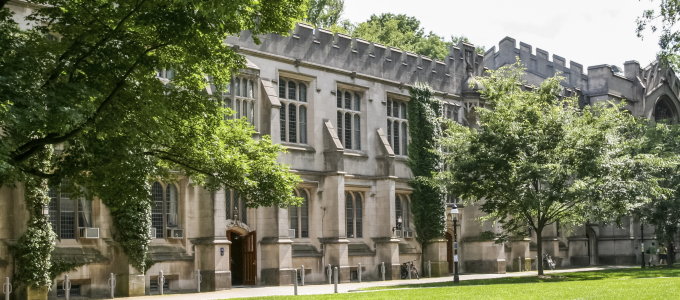 Princeton-area high school students can strengthen their college applications with Manhattan Review's local SAT prep services. We offer private SAT tutoring plans, on-site and online SAT prep courses, application advisory services, and SAT practice tests for ambitious undergraduate applicants. Founded in 1999, Manhattan Review is one of the world's top educational services companies, with thousands of successful student outcomes for college applicants in the United States, Canada, Europe, Asia, and Australia. Our SAT clients have been regularly accepted to the very best postsecondary institutions in the United States, including Harvard, Yale, Princeton, Stanford, Columbia, Georgetown, Dartmouth, Cornell, MIT, UC Berkeley, and many others. Contact us online, by phone, or by email to find out more about our SAT prep services and the achievements of our past students.
The Common Data Set Initiative provides a framework for universities to report specific information on a variety of issues, including their use of standardized testing. The Common Data Set (CDS) for a given school is generally published on the university's website. Harvard University, for example, requires the SAT or ACT for admission, and students who choose the former must also take two SAT subject tests and the SAT Essay. Harvard rates standardized test scores as equally important to most other elements of applications. The Common Data Set for Yale University rates standardized test scores as "very important," which is the highest possible designation. Yale applicants may submit either SAT or ACT scores, and 74% of all accepted students included SAT scores with their applications.
The CDS is also a primary source of information on student SAT performance at a given school, and it allows applicants to calculate the score ranges necessary for realistic chances at admission to their chosen programs. Harvard's CDS reports middle-50% SAT scores of 700-800 Critical Reading, 710-800 Math, and 710-800 Writing. At Yale, the 25th through 75th percentile scores are 720-800 Critical Reading, 710-800 Math, and 710-790 Writing. Though both of these universities explicitly state that they do not have minimum SAT scores for admission, these numbers clearly show that the vast majority of Harvard and Yale students earned (at the very least) a 2100 composite score on the SAT. That students below this level have poor chances of acceptance is a fairly obvious inference.
Manhattan Review's SAT prep courses and private tutoring have been proven to produce the SAT scores that students require for acceptance to selective colleges. Academic success usually leads to professional success, and Manhattan Review's past clients have distinguished themselves in both areas. Our former students have been hired by many of America's top companies, including JP Morgan Chase, Microsoft, Bank of America, Berlitz Corporation, Church & Dwight, and Opinion Research Corporation. Manhattan Review's SAT prep courses and private tutoring provide a lifetime of returns on a very small investment.

I like his walkthrough of the problems. Also the strategies he gave. It helped me improve my English and writing. I went up on my SAT scores.
- Jeleine Toussarz (This student took our SAT preparation course)
Princeton
Primary Course Venue:

Manhattan Review GMAT GRE LSAT Prep
Princeton Teaching Center at the Hyatt
3565 U.S. Route 1
Princeton, NJ 08540

Phone: (609) 945-5917

NOTE: We do NOT typically have staff at the venue, so email us before visiting the venue.
Meet a Princeton SAT Tutor: Sammy T.
Sammy T. has been a Manhattan Review SAT tutor since 2013. He also has five years of experience as a high school math teacher, and his responsibilities include AP Calculus, trigonometry, geometry, and algebra. He earned a bachelor of arts in mathematics from the University of Virginia, and then completed the education courses necessary for teacher certification at Rutgers University. He is currently pursuing a master's degree in applied mathematics at the City University of New York.
Sammy's SAT students describe him as a quirky but friendly tutor who excels in teaching all of the SAT's content areas. "He's a bit of an eccentric, but he really knows what he's doing," said one student. "His unorthodox teaching techniques make the material hard to forget." Sammy's SAT students have been accepted to several Ivy League schools, including Harvard, Brown, Cornell, and Dartmouth. In his spare time, he collects vintage comic books, competes in pinball tournaments, and reads science fiction novels.