SAT Prep Courses in Pretoria (South Africa)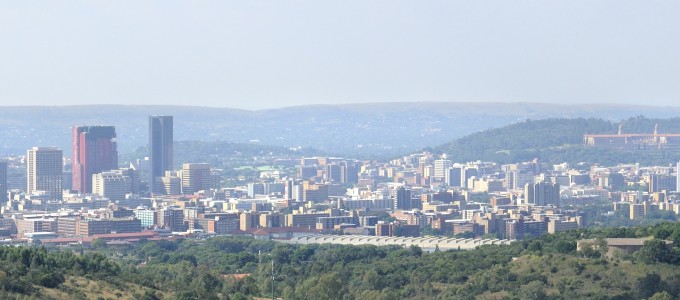 Pretoria students interested in their best possible SAT scores must rigorously prepare for all sections of the exam. Manhattan Review is an international test prep firm that offers the best SAT instruction available in Pretoria. Improve your SAT skills and boost your SAT scores with our on-site SAT prep classes, online SAT instruction, or SAT private tutoring, and we also provide SAT practice tests. Established in 1999, Manhattan Review teaches standardized test prep for the SAT and other major undergraduate and graduate admissions exams in Europe, Africa, North America, Asia, and South America. We have helped thousands of students increase their chances of selective university acceptance by boosting their test scores. Our Pretoria SAT learning plans, taught by the most qualified local SAT educators, feature extensive SAT content coverage and thorough instruction in the development of effective plans for out-of-class study. Learn more about how Manhattan Review in Pretoria can help you accomplish your goals for higher education. Contact us today for details on our services, scheduling options, and answers to any questions you may have.
Manhattan Review students are consistently rewarded for their efforts in our SAT prep courses or private tutoring plans, and our clients are regularly accepted to world-class universities. Past Manhattan Review students have secured admission to elite schools such as Harvard, Yale, Princeton, Dartmouth, the University of Pennsylvania, Columbia, Brown, Cornell, Stanford, UC Berkeley, UCLA, the University of Chicago, Northwestern, Johns Hopkins, Georgetown, Duke, Emory, and many more. Former Manhattan Review students are now employed by a number of the top companies in Pretoria, including South African Reserve Bank, King Price Insurance, Exxaro, and Telkom SA. Past Manhattan Review clients have been hired by Fortune 500 companies, such as New York Life Insurance, Walgreens Boots Alliance, United Continental Holdings, JP Morgan Chase, and Bank of America. All of these students gained an edge in the university admissions process by achieving high test scores, and they are now enjoying the benefits of their foresight.
According to the College Board, the median total score on the 2016 version of the SAT for all test-takers is 1080 (out of 1600), and the mean total score is 1020. A composite score of 1250 is in the 80th percentile, while a score of 1340 is in the 90th percentile. Approximately 1% of all test-takers receive total scores of 1510 or higher. The overall average scores for Evidence-Based Reading and Writing and Math are 510 for each. Sectional scores of 600 are in the 69th percentile for the verbal section and the 73rd percentile for math. About 6% of test-takers score 700 or higher on reading and writing, and 8% receive math scores of 700 or above. The top 1% is represented by respective verbal and math scores of 750 and 790. Competitive SAT scores at the most selective universities in the United States are generally at 700 or above for each section and 1400 or above total. With sufficient student effort and the highest quality instruction, elite SAT scores are achievable.

I like his walkthrough of the problems. Also the strategies he gave. It helped me improve my English and writing. I went up on my SAT scores.
- Jeleine Toussarz (This student took our SAT preparation course)
Pretoria
Primary Course Venue:

Sheraton
227 Wessels Street
Pretoria 0007
South Africa

NOTE: We do NOT typically have staff at the venue, so email us before visiting the venue.
Meet a Pretoria SAT Tutor: Jeffrey J.
Jeffrey J. holds a bachelor's degree in mathematics from Florida State University and a master's degree in education from the University of Texas-Austin. Born and raised in Montgomery, Alabama, he has been teaching SAT prep in Pretoria for the past four years. He joined Manhattan Review's Pretoria branch after teaching SAT classes in Houston for six years.
Jeffrey also has seven years of experience as a high school math teacher. Although math is his greatest strength, his students have described him as a teacher who is extremely effective teaching all of the skills required for high SAT scores. He is a devoted family man who spends most of his free time with his wife and four children. The family especially enjoys travel, football, and game nights.