SAT Prep Courses in Portland (Oregon)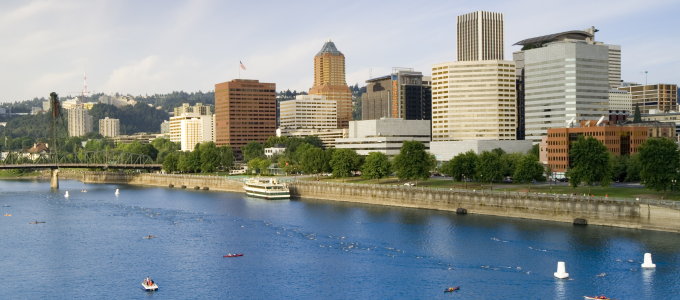 Looking for exam prep for the SAT? Manhattan Review has been coaching students towards top scores since 1999. We have deconstructed the SAT and analyzed the exam in order to craft our world-class curriculum. From full-length courses to private tutoring in Portland and to Interactive Online Courses, we can accommodate any schedule. By working with our distinguished tutors they will craft an individual study plan for you that strengthens your knowledge on the core subject areas. Being the only test prep company founded by a professor, we seek out and retain only the best-educated and most passionate instructors in the Portland area. Then we hand them our unsurpassed syllabus and watch as they turn out high scoring SAT champions.
Receiving a top score is just the first step to getting into your first choice school. Once you ace the exam though, you will have a handful of top schools vying to admit you. Let us help your application move to the top of the stack at Harvard, NYU, Stanford, Columbia, Yale and MIT. Past students of ours have walked the halls of these prestigious universities as well as the distinguished University of Oregon, University of Portland and Portland State University. We wrote the book, literally, on exam prep with Turbocharge your Prep book, which is considered the benchmark in exam prep. With over fifteen years in the standardized test prep industry and thousands of students boasting top scores, we are always looking for innovate ways to prepare students for any exam. We added online practice tests to our site and students all over the world find these invaluable to gaining confidence for exam day.
The options after attending one of the nation's top schools are limitless. Past students of ours have found jobs at Fortune 500 companies Nike and Precision Castparts located in Portland while others have gone onto law school, graduate school or began their own businesses in the Rip City. Working towards a top score is the first step towards a rewarding career. Our expert instructors also specialize in helping you decide which school is best for you. Having someone who can walk you through this important and life-changing decision has proven invaluable to many of our students who agree it's paid off ten-fold. Let our unique, personalized exam prep help you take the first step towards a successful career by achieving a top SAT score.

He helped us relate new vocabulary words with words we use everyday. I learned some excellent SAT tips and new vocab.
- Jessica (This student took our SAT preparation course)
Portland
Primary Course Venue:

Manhattan Review GMAT GRE LSAT Prep
Portland Teaching Center at the Marriott
1401 SW Naito Parkway
Portland, OR 97201

Phone: (503) 575-1803

NOTE: We do NOT typically have staff at the venue, so email us before visiting the venue.
Meet a Portland SAT Tutor: Daniel Z.
Although Daniel, our Cornell University grad with a Biology degree, has years of formulas and equations he could push on his students, he knows this is not the way to prepare them for a high score on the SAT. Instead, he knows just how to leverage the most important nuggets of information from his time taking comprehensive studies in Geometry, Algebra, Pre-Calculus and Calculus.
Daniel has proven especially successful with those not naturally left-brained. He is able to 'reprogram' your thinking in order to increase your points on the math portion of the SAT. During undergrad, Daniel realized he had the ability to make challenging concepts easier to understand. Today, he is entering the prestigious MBA program at the University of Portland while helping future freshman get a high percentile score like him on the SAT.
Daniel himself scored in the 99th percentile in math and the 98th in verbal, so its no wonder how Daniel has assisted helped hundreds of students get into top schools around the nation. When he isn't studying or teaching, Daniel can be found on the sidelines of a Portland Timbers game. He has been a soccer player himself since 3 and plays with his friends on the weekends as well.