SAT Prep Courses in Phoenix (Arizona)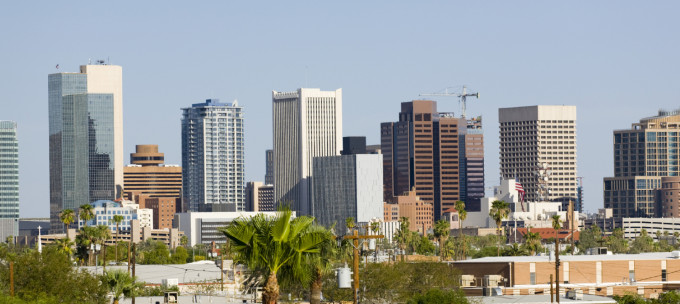 The Scholastic Assessment Test, or SAT, is a critical part of the college application process. Implemented to test basic skills such reading, writing, and math, the SAT is essentially used to determine academic aptitude and potentiality for success at the college level. Over the years, the SAT has proven to be quite a challenge for the mostly high school students that sit for the SAT every year, hoping to make a high enough score to impress their college of choice. At Manhattan Review, we specialize in SAT prep courses that are designed to adequately prepare even the most unskilled test-taker, helping all prospective college students to achieve their highest possible SAT score and so much more.
Since 1999, Manhattan Review has been leading the test prep service industry, providing college bound students with the requisite knowledge and skills needed to excel on the SAT in Phoenix. We are able to accomplish this goal by first and foremost offering an a la carte program that affords each participant the opportunity to custom-design his or her own learning plan. With the custom designed learning plan, prospective college students are able to create the most effective and efficient learning scenario that will help them to achieve their desired results, in consideration of their learning style and needs such as availability constraints. Each individual student can and does choose their own approach to their learning plan, either modern, which involves participation in interactive online courses, or traditional, which involves interacting one-on-one with a private tutor, experts at the top of their respective fields who we have handpicked to guide each of our students to accomplishing their testing goals. Also helpful for each student are our online tools that are easily accessible to them, the biggest attraction, of course, being our SAT practice tests, which gives our participants the opportunity to identify and work to overcome any opportunities for improvement in an effort to ensure their best score on test day.
All throughout Phoenix, Manhattan Review has garnered a reputation for developing top talent as a result of the work we do with prospective college students in preparing them to take the SAT. In fact, our SAT test prep has been the stepping stone for many on their path to getting accepted into their school of choice. In fact, all of the top colleges and universities in Phoenix including Arizona State University, Arizona College of Medicine, Northern Arizona University, Phoenix College, Barrow Neurological Institute, Grand Canyon University, and the University of Phoenix have all accepted Manhattan Review's past SAT test prep students. They have done so simply because they know from experience with our past students and are confident that our students are among the best and brightest that Phoenix has to offer. The top companies in the area such as Avnet, Freeport-McMoRan, PetSmart, Republic Services, Honeywell Aerospace, Intel, U-HAUL International, Best Western, Apollo Group, US Air/American Airlines, and Mesa Air Group also support our students as exemplified by their consistent hiring of past participants over other applicants when given the opportunity. When you choose SAT test prep with Manhattan Review, you are choosing more than just a higher score on your SAT, you are actively choosing a path to success in Phoenix.

He helped us relate new vocabulary words with words we use everyday. I learned some excellent SAT tips and new vocab.
- Jessica (This student took our SAT preparation course)
Phoenix
Primary Course Venue:

Manhattan Review GMAT GRE LSAT Prep
Phoenix Teaching Center at the Sheraton
340 North 3rd Street
Phoenix, AZ 85004

Phone: (602) 412-5892

NOTE: We do NOT typically have staff at the venue, so email us before visiting the venue.
Meet a Phoenix SAT Tutor: Tristen J.
Growing up in the Deer Valley neighborhood of Phoenix, for Tristen academics were always an easy accomplishment for him. And while this meant it was fairly easy for him to gain a full scholarship to attend Arizona State University and then the Barrow Neurological Institute, it was Tristen's deep desire to give back to his hometown of Phoenix that would eventually trigger him to pursue a career as an instructor. However, such an opportunity to affect the lives of developing professionals would come nearly ten years into his exciting career as a successful researcher for one of the top hospitals in Phoenix, St. Joseph's Hospital and Medical Center, and after having a chance meeting with a recruiter for Manhattan Review.
As a trusted member of our elite team of private tutors at Manhattan Review, Tristen plays an integral role in helping us to achieve the goal of being the best SAT test prep service provider in Phoenix. For Tristen, aside from his highly rewarding day job as a researcher, there is nothing more fulfilling than helping students to reach their full academic potential, starting with obtaining a high enough score on the SAT so they can attend their school of choice. For these reasons and so many more, Manhattan Review is proud to have the likes of Tristen as part of our team, leading the future talent of Phoenix down the path to their own success as a result of the solid foundation of knowledge and skills that he provides them with each year since he joined our team.