SAT Prep Courses in Philadelphia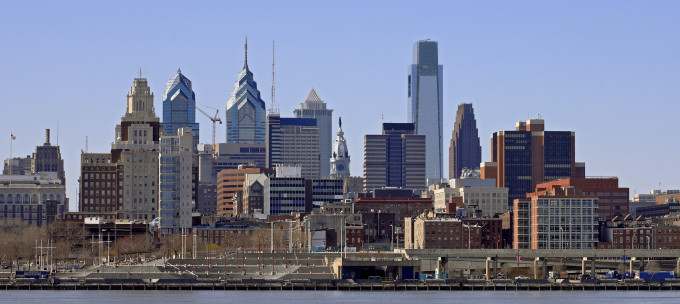 SAT Preparation in Philadelphia (Pennsylvania)
If you're looking for success on the SAT in Philadelphia, you've come to the right place. Manhattan Review has a proven track record of success for Philadelphia students seeking top scores. With our specialized services, you can access exactly what you'll need to ace this standardized exam with a top-percentile score. Higher SAT scores deliver stronger acceptance rates to top colleges and universities.
Begin your higher education journey with a bang by submitting the most competitive college applications. We have helped students get into the best schools in major cities around the world. We have worked with thousands of students, encompassing diverse learning styles, to meet and exceed their expectations. No matter what your learning pace, we have a program that can be customized to meet your unique needs.
You can choose full-length classroom courses to get the most advanced course syllabus for the SAT. We have deconstructed the exam so you don't have to waste any of your limited study time. Especially for high school students, it is invaluable to make test prep as efficient and effective as possible while managing a full course load curriculum.
For parents encouraging their teens to boost scores, our private tutoring services may be the most appealing option. Invest in the one-on-one attention and guidance of a private SAT tutor in Philadelphia. Our tutors are highly educated and experienced; many have traveled the world, broadening their horizons and expanding their resumes. Our tutors are impeccable resources for test prep, college admissions, and formulating a goal-oriented game plan for success.
In Philadelphia, students can gain an early competitive advantage in a prime financial and commercial arena. The US boasts some of the top-ranked learning institutions in the world. The University of Pennsylvania, Pennsylvania State University, Carnegie Mellon University, Lehigh University, and the University of Pittsburgh are all part of a stunning list of area schools. Get your foot in the door at Pennsylvania schools and at higher learning facilities around the world.
Get the SAT help you need to strengthen your scores in Verbal, Math, and Writing. By getting the highest SAT score you can, you are preparing your future for the best Pennsylvania has to offer.

He was able to break down difficult material. I was able to destruct and master the basic things I would need to get a good score on the SAT.
- Sade Catlyn (This student took our SAT preparation course)
Philadelphia
Primary Course Venue:

Manhattan Review GMAT GRE LSAT Prep
Philadelphia Teaching Center at the Sheraton
201 North 17th Street
Philadelphia, PA 19103

Phone: (215) 525-0182

NOTE: We do NOT typically have staff at the venue, so email us before visiting the venue.
Meet a Philadelphia SAT Tutor: Bethany W.
Bethany doesn't believe in force-feeding her students years of formulas, equations, and high school curriculums. She doesn't think that yields high scores on the SAT, and judging by how high Bethany's students score, she may be right. Having graduated from Cornell University with a degree in Biology, Bethany knows how to leverage the most important nuggets of information from her comprehensive studies in pre-calculus, calculus, algebra, and geometry. If you're not naturally a left-brain thinker, Bethany is the SAT tutor to help reprogram your thinking for more points on the math portion of the exam.
Having started as a tutor for her friends, Bethany realized that she had a knack for making these concepts easier to understand. Now, entering a prestigious MBA program here at Penn State, Bethany specializes in helping high school juniors and seniors master the curriculum specific to the SAT. Having scored in the 99th percentile in math and the 98th in verbal, it's no wonder Bethany has helped her students get into top-ranked schools around the country. When she's not studying, teaching, or doing a combination of the two, Bethany is an avid runner, and she enjoys preparing for the next half-marathon or benefit run.