SAT Prep Courses in Pasadena (California)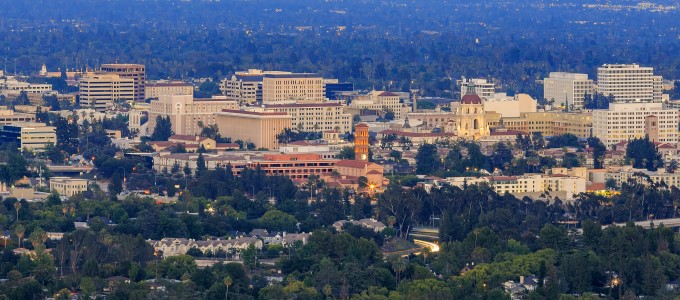 Manhattan Review is an international test prep company that helps students receive their best possible scores on all sections of the SAT. Our SAT learning plans in Pasadena include on-site SAT prep courses, online SAT classes, SAT private tutoring, and SAT practice tests. Founded in 1999, Manhattan Review has taught thousands of students around the world how to master the SAT and other standardized tests. Our highly qualified classroom instructors and individual students will teach you how to efficiently build your SAT skills, how to maximize your efforts with respect to out-of-class study, and how to improve vital testing skills such as stress reduction and time management. All of Manhattan Review's SAT learning options include comprehensive course materials and original methods of instruction, which promote steady and substantial skill development by keeping students engaged. Contact Manhattan Review at your earliest convenience to find out more about our SAT prep courses and SAT private tutoring in Pasadena. We'll be happy to provide details on our services and answer all of your questions.
Students taking the SAT are encouraged to research available scholarship opportunities, many of which are at least partially based on SAT scores. A number of these awards are guaranteed to all accepted students who meet the eligibility criteria. At Harvey Mudd College, for example, students in the top 10% of their high school graduating classes automatically qualify for a total of $20,000 ($5,000 per year) with SAT scores of 700 verbal, 700 writing, and 750 math. Texas State University provides a number of assured scholarships, for which Texas residents and non-residents are eligible. The value of these awards ranges from $16,000 to $32,000, and the qualifying SAT scores are between 1200 and 1450, depending on the amount. Additionally, non-residents who receive these scholarships are allowed to pay the remainder of their tuition at the in-state rate. These opportunities are not difficult to find with a bit of general internet research and/or reviewing merit awards listed on university websites.
Manhattan Review students consistently receive SAT scores that lead to multiple offers of admission, giving our clients several good options for their undergraduate education. Our students have been admitted to world-class schools such as Stanford, Princeton, Yale, Harvard, the Massachusetts Institute of Technology, the California Institute of Technology, Dartmouth, Cornell, Columbia, Johns Hopkins, Georgetown, Carnegie Mellon, UCLA, the University of Michigan, the University of Pennsylvania, the University of Chicago, and many more. Countless former Manhattan Review students have graduated with the knowledge and skills required in today's economy. We've seen our clients hired by Fortune 500 companies, such as Lockheed Martin, United Technologies, Express Scripts Holding, World Fuel Services, and JP Morgan Chase. Some of our former students now work for the top companies in Pasadena, including Western Asset Management Company, Green Dot Corporation, Spokeo, Courthouse News Service, and Red Hen Press. Start building the skills that will lead to a lifetime of success with Manhattan Review's SAT prep courses and SAT private tutoring for Pasadena students.

Good SAT test taking strategies learned. I developed new skills and feel more prepared.
- Kevin Gonzalez (This student took our SAT preparation course)
Pasadena
Primary Course Venue:

Manhattan Review GMAT GRE LSAT Prep
Pasadena Teaching Center at the Sheraton
303 East Cordova Street
Pasadena, CA 91101

Phone: (626) 243-2270

NOTE: We do NOT typically have staff at the venue, so email us before visiting the venue.
Meet a Pasadena SAT Tutor: Antonia R.
Antonia R. is a graduate of the University of California-Los Angeles (bachelor's degree in education) and the University of Southern California (master's degree in education). She has been teaching SAT classes for Manhattan Review since 2013, and she came to us with six years of prior SAT teaching experience. She has been a member of our Pasadena team of SAT instructors since 2016.
Antonia has had a rich and varied career as an educator. In addition to SAT tutoring, she has also served as a Spanish language instructor and a high school science teacher. Her SAT students often comment on the diversity of her educational experience, and they praise her ability to adapt to any situation in the classroom. Antonia is a married mother of two daughters, and the family also has three dogs.