SAT Prep Courses in Oslo (Norway)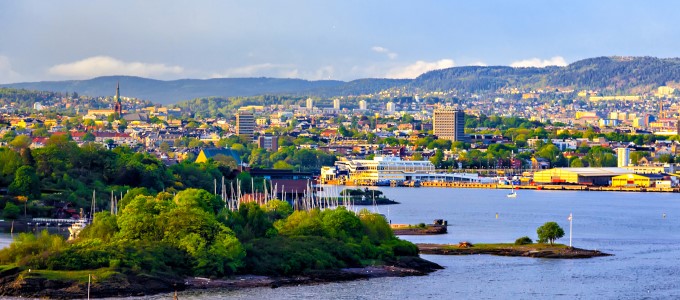 Manhattan Review's professional test prep services are ideal for all types of SAT learners living in Oslo. Regardless of your preferred mode of study, we have an SAT learning plan that is perfect for your style of learning. SAT options available in Oslo include group SAT instruction in online interactive format, SAT group courses in on-site format, and one-on-one SAT tutoring, and we are also a trusted provider of SAT practice tests. Manhattan Review has taught SAT prep to tens of thousands of students around the world in the years since our company was founded in 1999, and we are the industry's leading company for international students. Our students learn how to create highly efficient study plans that promote the acquisition and retention of vital SAT skills, and they also learn how to use innovative testing strategies to further improve their performance. Take advantage of an important opportunity to enhance your college application and expand your options with Manhattan Review's SAT prep courses or SAT private tutoring for Oslo students.
Prospective undergraduate university students can easily review testing data at their chosen schools through the Common Data Set Initiative, which is a standardized template for reporting important information about postsecondary institutions. The Common Data Set for a given university can usually be found on the website of whichever department is tasked with compiling and preserving this information (the Office of Institutional Research is a widely used name for these departments). Testing information reported in the Common Data Set includes test requirements and their degree of importance to admissions, the percentage of students choosing the SAT and ACT, the middle-50% test scores for new students, and the percentage of new students in various test score ranges. At Northwestern University, for example, standardized test scores were ranked "very important," which is the highest possible category. 70% of the most recent class of first-year students scored 700 or above on the SAT's Evidence-Based Reading and Writing section, and 80% scored 700 or above on SAT Math. The Common Data Set is a useful tool that helps applicants understand the test scores necessary for realistic chances at admission.
Manhattan Review's SAT students in Oslo and other cities worldwide have been granted admission to a large number of highly selective universities. Our SAT clients have become students at Harvard, the Massachusetts Institute of Technology, Princeton, Stanford, the University of Pennsylvania, Yale, the University of Chicago, the University of California-Berkeley, Northwestern, Johns Hopkins, the University of Virginia, Carnegie Mellon, the University of California-Los Angeles, Vanderbilt, Duke, Emory, the California Institute of Technology, Georgia Tech, and many more. Over our many years in the test prep industry, we've seen our past SAT students hired by several Fortune 500 companies, such as JP Morgan Chase, World Fuel Services, Express Scripts Holding, Berkshire Hathaway, and United Continental Holdings. We also have former students now employed by major firms in Oslo, including SpareBank 1, Intex Resources, Nordic Mining, Bionor Pharma, and Braganza. To get started on Manhattan Review's flexible and rigorous SAT learning plans in Oslo, contact us today by phone, email, or online. We'll be happy to provide course details and answer your questions.

Good SAT test taking strategies learned. I developed new skills and feel more prepared.
- Kevin Gonzalez (This student took our SAT preparation course)
Oslo
Primary Course Venue:

Radisson Blu Plaza Hotel
Sonja Henies Plass 3
Oslo 0134, Norway

NOTE: We do NOT typically have staff at the venue, so email us before visiting the venue.
Meet an Oslo SAT Tutor: Travis F.
Travis F., a native of Burlington, Vermont, became a member of Manhattan Review's Oslo SAT staff in 2017. He taught SAT prep in Boston from 2011 to 2016, and first joined Manhattan Review in 2013. Travis completed a bachelor's degree in education and a master of arts in teaching at Boston University, and spent five years teaching at a public high school in suburban Massachusetts.
Among his students, Travis is known for an entertaining style of teaching that reliably develops SAT skills. "It's really important that I make SAT study as enjoyable as possible," he says. "Students must be engaged for learning to take place, and it's tough for that to happen if they're bored out of their minds." In his spare time, Travis roots for the Boston Bruins hockey team.