SAT Prep Courses in Oklahoma City (Oklahoma)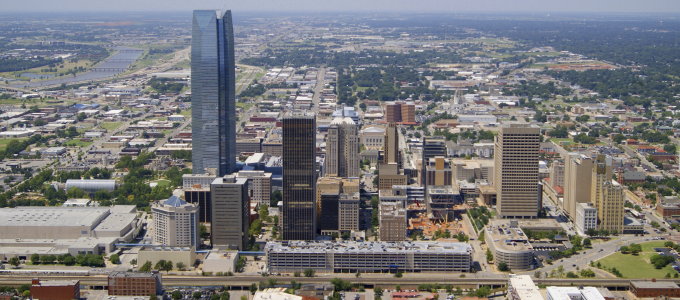 The Scholastic Assessment Test, SAT, is one of the most widely administered standardized tests all over the United States. Designed to measure reading, writing, and math skills essential for academic success at the college level, the SAT then serves as a critical determinate in the application process for thousands of colleges and universities. For prospective college students, knowing how significant the SAT is in the application process can inadvertently affect their confidence as they approach the test. This is particularly true for those individuals who are not already confident in their test preparation techniques. At Manhattan Review, we can help. Our state-of-the-art SAT test prep courses are guaranteed to help you achieve your highest possible score and attract the top schools in Oklahoma City.
For over 15 years, Manhattan Review has been specializing in providing the number one SAT test prep services all over the U.S., including right here in Oklahoma City. We have been able to accomplish this by offering a fully customizable program in which prospective college students can create their own individualized learning plan according to their own learning style and availability. Learning plans can either consist of our interactive online courses or private tutoring sessions with our world-class tutors, leading professionals who we have handpicked to come lead our instruction at Manhattan Review. In addition, participants will find a host of online tools and resources such as SAT practice test that are designed to further enhance their learning experience and increase their chances of success on test day.
Throughout Oklahoma City and the surrounding area, Manhattan Review has become the standard for developing talent, both academically and professionally. As such, all of the top colleges and universities in the area, including Oklahoma City University, the University of Central Oklahoma, Oklahoma Christian University, Oklahoma City Community College, Rose State College, Oklahoma State University, Langston University, and Southern Nazarene University have and continue to demonstrate their support in our programs by accepting our past participants. Similarly, the top employers in the area also agree that Manhattan Review's students are the best and brightest in Oklahoma City. Specifically, our students have landed employment opportunities with major companies in Oklahoma City such as the State of Oklahoma, Mike Monroney Aeronautical Center, Integris Health, University of Oklahoma Health Science Center, Hobby Lobby Stores, Chesapeake Energy Corporation, AT&T, Sonic Corporation, Dell, The Hertz Corporation, United Parcel Service, Farmers Insurance Group, Great Plains Coca-Cola Bottling Company, Cox Communications, The Boeing Company, and Deaconess Hospital. With Manhattan Review as your foundation, not only will you be able to reach your SAT testing goals, but you'll also have the best possible chance to succeed in Oklahoma City.

My instructor goes into detail with every problem. I left this SAT course with new material learned and easier ways to solve problems, which helped me out a lot. With the material I learned here I was able to up my math test scores.
- Shaniqua (This student took our SAT preparation course.)
Oklahoma City
Primary Course Venue:

Manhattan Review GMAT GRE LSAT Prep
Oklahoma City Teaching Center at the Sheraton
One North Broadway
Oklahoma City, OK 73102

Phone: (405) 708-5525

NOTE: We do NOT typically have staff at the venue, so email us before visiting the venue.
Meet an Oklahoma City SAT Tutor: Roosevelt
Growing up in the Great Plains, Roosevelt came from a family that herded livestock and farmed. And while he is very proud of his humble working class beginnings, he knew that would also present some inherent challenges that he would eventually overcame on his path to corporate success in the health services industry. Roosevelt also credits time he spent on a farm outside of Oklahoma City with giving him the foundation of hard work and perseverance, two things that he believes helped him to reach his personal goals of success. It is indeed because of his belief in a proper foundation in order for one to achieve success that Roosevelt has landed at Manhattan Review, shining as one of our prized SAT private tutors in Oklahoma City.
Since joining our team of private tutors at Manhattan Review, Roosevelt has played a pivotal role in helping us to deliver the quality SAT test prep that we are known for across the country. Our students love to work with Roosevelt because he is so down-to-earth and has an incredible but relatable story. From a humble blue collar background being raised on his family's farm to achieving great success both academically and professionally, the executive level manager for one of the top health services employers in Oklahoma City is a shining example of what is possible in Oklahoma City. He also has an incredible rapport with all of his students, which is another reason that we are thrilled to have Roosevelt be a part of our efforts to develop talent in Oklahoma City at Manhattan Review.