SAT Prep Courses in Oakland (California)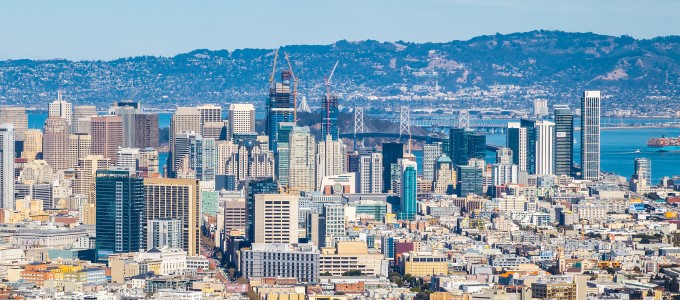 Manhattan Review offers students in Oakland comprehensive preparation services for the SAT, with flexible and traditional options to meet the needs of our clients. Group SAT courses are available on-site for students who thrive in a setting with peers working toward the same goal and who like to hear the input of others in the learning process alongside the expert coaching that our qualified instructors have to offer. Those who need the flexibility E-learning has to offer can take advantage of our online group courses. For those who are looking for a focused and customized option, we have online and on-site private tutoring. Our qualified staff are ready to help you decide which option is best for you and tell you more about our consultation services and true-to-life practice tests to help you get a feel for the experience of the SAT before exam day. Since 1999 Manhattan Review has been partnering with students to help them improve their application to stand out among other highly qualified applicants. Many of these students have been accepted to highly selective schools such as Stanford, University of California at Berkeley, Brown, Dartmouth, California Institute of Technology, the University of Virginia, University of California at Los Angeles, Harvard, Princeton, the Massachusetts Institute of Technology, the University of Michigan, Cornell, Georgetown, and many more. Start improving your undergraduate application today with Manhattan Review's SAT services for Oakland students.
In an increasingly competitive job market which requires more education than ever before, more and more students are applying to undergraduate institutions. Students are also applying to more programs. According to a national survey performed by UCLA, 30 percent of students apply to 8 or more schools, which has more than doubled in the past 10 years. These trends also means that acceptance rates are declining. It is imperative that students find a way to stand out. Now that you have worked hard to maintain a high GPA and have participated in various activities and community service opportunities throughout high school, you need to put the cherry on top of your application with a top-percentile score on the SAT.
Studies have continuously reinforced a point many have understood intuitively for many years now – the most elite university programs produce alumni who will earn more throughout their career than the graduates of less selective institutions. According to the US Department of Education, within 10 years of starting university, the typical Ivy League graduate earns more than twice as much as the typical graduate of other colleges. This highlights why many are choosing to invest in their future early with high-quality mentoring from the experts at Manhattan Review who are familiar with all of the facets of the SAT and have access to the most up-to-date and rigorous material in the business.

I like the amount of attention given to the topic and the instructor helped very much. She did a great job! My score on my diagnostic SAT went up 260 points!
- Chelsea (This student took our SAT preparation course.)
Oakland
Primary Course Venue:

Manhattan Review Prep
Hilton Oakland Airport
1 Hegenberger Rd
Oakland, CA 94621

Phone: (212) 316-2000

NOTE: We do NOT typically have staff at the venue, so email us before visiting the venue.
Meet an Oakland SAT Tutor: Kerrie Y.
Kerrie Y. has been teaching SAT and ACT prep for Manhattan Review since 2012. Before working exclusively with test prep students, she worked in the secondary classroom for 6 years in Florida. She relocated to Oakland with her husband and three children in 2010 and taught in the public school. She began helping some of her students after class as they prepared for the SAT and ACT before she joined the Manhattan Review team and rounded out her specific-to-test training to further help her clients.
Kerrie completed an undergraduate degree in biology at the New College of Florida, and then earned her master's degree in education at University of Florida. She has contributed numerous articles to education journals, on topics ranging from the use of visual aids in science instruction to achievement gaps in the secondary science curriculum. In her spare time, Kerrie likes to cook and learn more about regional wine making.