SAT Prep Courses in New York (NYC)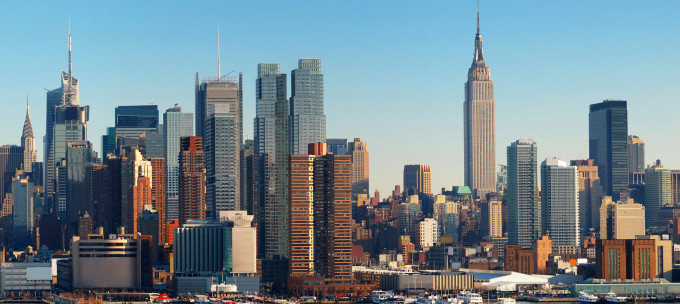 SAT Preparation in New York (New York)
Get the prep for the SAT that will guarantee your success on this standardized exam. The SAT actually follows a highly predictable formula. At Manhattan Review, we have been immersing ourselves with the SAT since 1999. As a result, we know the fundamentals of this exam inside and out. We are able to predict exact questions and types of questions you'll find when you take the test. For students registered to take the SAT in New York, we have created an easy-to-use study guide that will deliver your top SAT scores.
Our past students have attended the top colleges and universities in the country. We have tutored and counseled graduates of Yale, Stanford, MIT, Harvard, Berkeley, Princeton, Georgetown, and Brown. Beyond the Ivy League names and top-ranked institutions, we have helped our students gain the necessary competitive edge over the other rising undergrads. If you prefer a top program at a liberal arts college, you can make your application stand out by submitting SAT scores in the top percentiles.
For students taking the SAT for the first time, our full-length classroom courses can condense years of coursework into one high-quality study plan. Other students may recognize areas of difficulty and seek out the one-on-one attention of a private tutor. Our private SAT tutors in New York work with students directly to diagnose areas of weakness and concentrate the syllabus to strengthen these areas. Our strategies have proven highly effective for more than a decade. Now, you can leverage these advanced and established test prep methods to open the best doors of opportunity in New York and beyond.
We have helped a large number of students to gain entry into top-ranking New York University (NYU). Among the most elite local private schools, Cornell and Columbia are both top names in higher education. Other top-tier universities in New York include University of Rochester, Yeshiva University, Syracuse, Fordham, and Binghamton. Many of the best liberal arts schools in New York also have nationally known reputations: Vassar, Colgate, Hamilton, Barnard, Union, and St. Lawrence University, Canton.
No matter what your academic goals are, a strong education will set the right foundation for your future. When you attend the college or university perfect for you, you will thrive in your higher learning environment as you move toward your degree. Let Manhattan Review's SAT test prep services in New York help you achieve the right results to get you started.
New York
Primary Course Venue:

Manhattan Review GMAT GRE LSAT Prep
275 Madison Avenue, Suite 1429
New York, NY 10016

Phone: (212) 316-2000
Meet a New York SAT Tutor: Craig W.
Craig graduated from Fordham University with a Bachelor's degree in Biology. While he was at college, he was a Biology, Chemistry, and English teacher assistant and tutor for three years. Craig became especially fond of lively discussions in a classroom setting. He strongly believes that his students teach him as much as he can teach them: it's a reciprocal dialogue of open communication. Craig is a well-versed tutor of high school math, SAT, and the SAT II.
Craig helps his students by learning how they learn and reinforcing those study strategies. Craig is currently working toward his Ph.D. in Biology at University of Rochester. As a result, Craig brings this experience flip-flopping on both sides of the classroom to help his students thrive on the SAT. When Craig finds time out of the library, he loves running, cycling, and hiking. Ever the outdoors enthusiast, Craig has even gone on several spelunking expeditions. Working with this accomplished and versatile SAT tutor, Craig can help navigate the terrain on your own expedition.