SAT Prep Courses in New Orleans (Louisiana)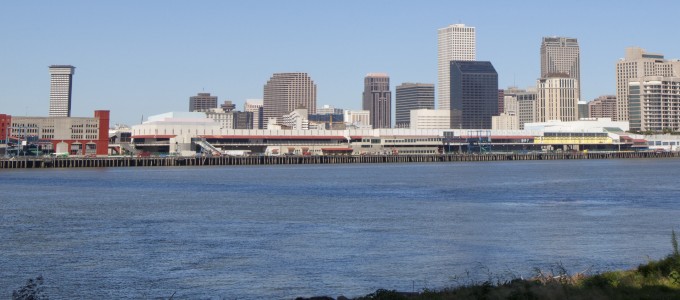 Planning on taking the SAT soon? Let Manhattan Review's unsurpassed resources help you excel on test day. We understand the test in a unique way as we have deconstructed it for over 15 years in order to create our unprecedented SAT exam prep courses. Our courses were not intended for the masses, but rather for those seeking a top score on the SAT. We have private tutoring options right here in New Orleans as well as Interactive Online Courses for those who learn best on their own. Undergraduate applications with a strong SAT score will shine brighter than those without. They can open the door to any number of prestigious colleges around the country. In fact, past students of ours have gone on to study at John Hopkins University, MIT, Princeton, Harvard and Stanford, to name a few.
Our experienced and talented instructors are standardized test taking experts. High school students looking to score a top score on the SAT have been using our services since 1999. We understand that no two students are the same and therefore our distinguished tutors will carve out an individual learning path for each student to best help them reach their goals. We work one-on-one with each pupil to examine his or her weaknesses and strengths. Our accomplished tutors will be with you each step of the way until you reach your goal of a high percentile SAT score.
New Orleans's natives may choose to study at Louisiana State University or Tulane University and the list of applicants grows each year. A high SAT score is what students will need to bring their application to the top of the pile. Take the next step in your future with confidence by letting Manhattan Review's unmatched test prep methods prepare you for high percentile SAT scores.

Funny, made things clear and related things to real life. The SAT / ACT course was very helpful, I don't think I would've improved my reading skills without it. This course also gave me strategies to break down a reading. I got a feel for the SAT and had practice in areas I struggled in.
- Niaema Fox (This student took our SAT preparation course)
New Orleans
Primary Course Venue:
Manhattan Review GMAT GRE LSAT Prep
New Orleans Teaching Center at the Hyatt
881 Convention Center Boulevard
New Orleans, LA 70130

Phone: (504) 208-2487

NOTE: We do NOT typically have staff at the venue, so email us before visiting the venue.
Meet a New Orleans SAT Tutor: Daniel Z
With a strong background in Pre-Calculus and Calculus, Daniel is one of the most sought after SAT tutors in the country. He doesn't believe in shoving years of equations and formulas on his students in order to produce high SAT scores. Daniel graduated from Cornell University with a Biology degree and then moved to New Orleans, as he loved the diverse cultural history.
From his comprehensive studies in Algebra, Geometry, Pre-Calc and Calculus over the years, Daniel has enough tricks and nuggets of information to overwhelm his high school pupils for weeks. However, he takes his time and shares the most important formulas that he knows consistently appear on the SAT. Being a biology major, he studied Latin intensively and teaches his students to look for the Latin meaning in each word in order to increase their verbal score. With over five years of SAT tutoring experience coupled with his vast knowledge of multiple subjects, Daniel has been turning out high scoring SAT scores year after year.
Currently, he is entering a prestigious MBA program right here at Loyola University while helping high school juniors and seniors ace the SAT exam. He himself scored in the 99th percentile in math and the 98th percentile in verbal; then learned in undergrad he was quite good at explaining the complicated concepts to his peers and began tutoring almost by accident. However, he soon realized it was no accident that he exceled at teaching and became passionate about seeing others grasp topics that once seemed impossible to understand.
When Daniel is not teaching or studying, he can be found at the Smoothie King Center watching the New Orleans Pelicans. A basketball fan through and through, he cheers his favorite player, Anthony Davis on from Center court just about every home game. Their 80 game season reminds him of studying for the SAT; it isn't a race and if you are diligent, hard work pays off.