SAT Prep Courses in Munich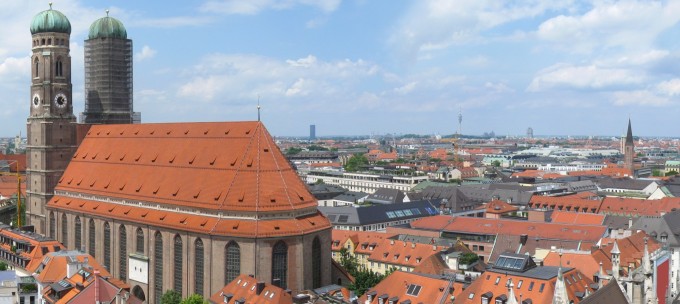 SAT Preparation in Munich (Germany)
If you're looking for success on the SAT in Munich, you've come to the right place. Manhattan Review has a proven track record of success for Munich students seeking top scores. With our specialized services, you can access exactly what you'll need to ace this standardized exam with a top-percentile score. Higher SAT scores deliver stronger acceptance rates to top colleges and universities.
Begin your higher education journey with a bang by submitting the most competitive college applications. We have helped students get into the best schools in major cities around the world. We have worked with thousands of students, encompassing diverse learning style, to meet and exceed their expectations. No matter what your learning pace, we have a program that can be customized to meet your unique needs.
You can choose full-length classroom courses to get the most advanced course syllabus for the SAT. We have deconstructed the exam so you don't have to waste any of your limited study time. Especially for high school students, it is invaluable to make test prep as efficient and effective as possible while managing a full course load curriculum.
For parents encouraging their teens to boost scores, our private tutoring services may be the most appealing option. Invest in the one-on-one attention and guidance of a private SAT tutor in Munich. Our tutors are highly educated and experienced; many have traveled the world, broadening their horizons and expanding their resumes. Our tutors are impeccable resources for test prep, college admissions, and formulating a goal-oriented game plan for success.
In Munich, students can gain an early competitive advantage in a prime financial and commercial arena. Germany boasts some of the top-ranked learning institutions in the world. Technical University of Munich, Munich Business School, Munich University of Applied Sciences, Munich School of Philosophy, and the International Max Planch Research School for Molecular and Cellular Life Sciences are all part of a stunning list of area schools.
Get your foot in the door at Munich schools and at higher learning facilities around the world. Get the SAT help you need to strengthen your scores in Verbal, Math, and Writing. By getting the highest SAT score you can, you are preparing your future for the best Munich has to offer.

Good SAT test taking strategies learned. I developed new skills and feel more prepared.
- Kevin Gonzalez (This student took our SAT preparation course)
Munich
Primary Course Venue:

Sheraton Munich
Garmischer Strasse 2
80339 Munich
Germany

Phone: +49-89-3803-8856

NOTE: We do NOT typically have staff at the venue, so email us before visiting the venue.
Meet a Munich SAT Tutor: Jana K.
Jana is among the elite few who can boast a perfect SAT score. She remembers setting aside one hour to study each day before the big testing day, beginning several months in advance of the actual date. She took a hefty stack of SAT practice tests, and she used study tests and tutoring services. She also took the exam three times before landing this best percentile placement.
Jana understands exactly how the SAT works because she has been there, worked through the process, and interacted with standardized exams from a number of angles. Jana graduated from Massachusetts Institute of Technology (MIT), where she studied Philosophy and Psychology. She pursued her education in Psychology by getting her Master's at Harvard University.
At MIT she crossed paths with a young Nuclear Science & Engineering major. By the time she graduated from Harvard, they were married. Exciting business opportunities brought Jana's husband overseas, and he frequently traveled all over Europe and Asia. Then she had the choice of settling in Munich or continuing this nomadic lifestyle. The couple agreed to move to Munich together to start a family.
Jana now has a little boy and has been studying German for some time now. Able to pick up new language quickly, she's thriving in her new home and applying her own skill set to her own professional growth. Jana is currently enrolled in a dual English-German program at Ludwig Maximilian University of Munich, taking her areas of study to a whole new level of learning in a fascinating new place. Jana is a very popular SAT tutor in Munich and will teach you how to surprise yourself with your own SAT scores.