TOEFL Prep Courses in Minneapolis (Minnesota)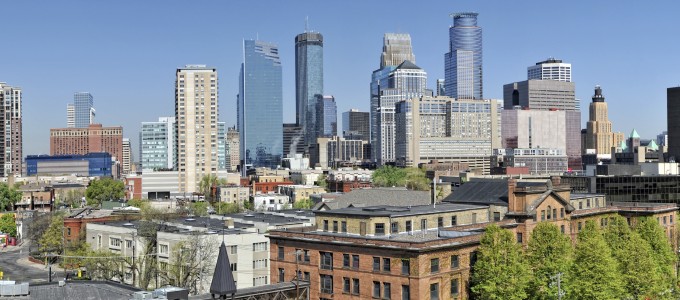 Looking for a study guide for the TOEFL? Manhattan Review has the perfect program in order to master the English language and the exam. We have taken the time to learn the TOEFL inside out and crafted a study guide designed with efficiency in mind. We want our students to master the material in order to pursue their dream of studying at the university of their choosing. In the city of Minneapolis, we have strategic prep courses as well as private tutoring and Interactive Online Courses. These various learning plans were designed with you in mind. Every student has a differently learning style and core areas to develop. No two students are the same and our uniquely customizable learning options are what set us apart from our competitors in the test prep industry. For the past fifteen years, we have been turning out high scoring TOEFL champions.
Whether you are just looking for a study guide or help mastering the complex English language in order to take the TOEFL, our professional tutors are there for you. They will come along side you and guide you on the path towards success. We scoured the globe for the best instructors who have a passion for teaching and a heart for helping others. Their accomplishments and knowledge are unsurpassed, yet their desire for their students to see their dreams come true is what makes them special. Every student is individually assessed and paired with a tutor best suited for their learning style.
Over the years, our past students have gained admissions in to the finest institutions in the US and around the globe. From Cambridge to Harvard, to Stanford and MIT, our students have doors waiting wide open for them no matter what path they took to get there. Mastering the English language is not an easy task; let our experts assist you on this difficult path. Manhattan Review's time-tested resources and instructors are often said to be what has helped students reach their maximum potential.

The instructor is patient in his explanation, and he knows the topics really well.
- Chew (This student took our Columbia Business School Communication and Culture boot camp.)
Minneapolis
Primary Course Venue:

Manhattan Review GMAT GRE LSAT Prep
Minneapolis Teaching Center at the Marriott
30 South 7th Street
Minneapolis, MN 55402

Phone: (612) 392-3261

NOTE: We do NOT typically have staff at the venue, so email us before visiting the venue.
Meet a Minneapolis TOEFL Tutor: Danielle T.
Danielle is a tutor with experience since her freshman year at Barnard College in New York City. She is an expert at the SAT, GRE, GMAT, the TOEFL and a language tutor in Spanish, French and English. She has tutored her peers, undergrads and business professionals. For a while she lived in Paris and taught English and has called Phoenix, Arizona home where she advised business owners and delivered seminars. A jack-of-all-trades, before becoming a full-time instructor for Manhattan Review, Danielle was even the branch office manager for a translation company. She received an MBA in International Marketing from the University of Minnesota.
Her teaching style is unique and centered around personal care and patience. Danielle is one of the most beloved TOEFL instructors at Manhattan Review. She is never in a hurry and thinks 'good enough' is never good nor enough. "One should strive for their best and never settle," she says. Her down-to-earth, peaceful demeanor creates a euphoric atmosphere in which her high and slow-paced students thrive. She moved to Minneapolis when her husband accepted an executive position at Target headquarters. Now, the couple lives on the Mississippi River banks with their very spoiled golden retriever, Lucky. She never takes a second to look back on life, always look forward, she says.
Her philosophy pays off in the form of high scoring students. They are so enthralled with her low maintenance and peaceful way of life that they often ask what her secret is. She says to breathe and by breathing, you see and smell the world differently than everyone else who is too busy running. Long ago she learned that life is too short to stop and smell the roses. Her students look forward to smelling success as they ace the TOEFL year after year.