SAT Prep Courses in Minneapolis (Minnesota)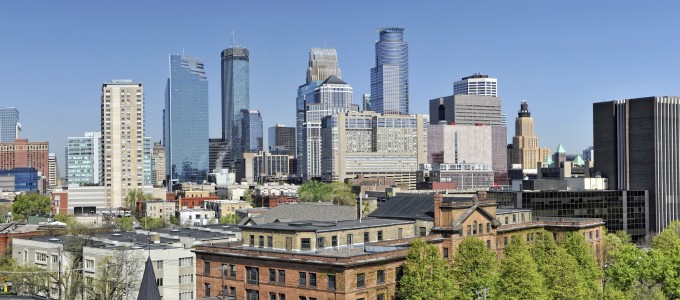 Are you planning on taking the SAT? Manhattan Review is the industry leader in exam prep for the past fifteen years. Founded in 1999, we have been helping high school students exceed their expectations on the SAT and get into the finest schools in the nation. Our resources and study guides are unmatched and are uniquely designed by dissecting the SAT year after year. Our goal is to turn out high percentile scores for our students and see them gain acceptance into their first choice university. Past students of ours have received diplomas from Yale, Harvard, Georgetown, Columbia and Stanford, as well as many other well-known universities around the globe. We have scoured Minneapolis for the finest tutors whose accomplishments and accolades are only matched by their desire and passion to teach aspiring college undergrads.
Creating individual learning plans for each student based off their unique learning styles, core areas to improve upon and schedule is the first thig our professional instructors manage. From there they work one-on-one with each student to ensure on test day they walk through the doors with confidence. Their extensive knowledge of the SAT means they will not know the questions on the exam, however, will be able to know what questions, or types of questions to expect and they are uniquely able to better prepare you than on your own. Perhaps you have taken the SAT already and would like to improve your score. Perfect! Students from Minneapolis have already taken advantage of Manhattan Review's rigorous and in depth study guides to improve on their weaknesses and achieve top competitive scores.
Have a certain university you hope to get into? These days, the stacks of applications are overwhelming. Have an SAT score that is undeniable and the colleges will be knocking your door to admit you instead of the other way around. Minneapolis students have differentiated their applications by doing this and gotten into Hamline University, The University of St. Thomas, Minnesota University and the University of Minnesota. From there, Fortune 500 companies like Target, US Bank and Ameriprise Financial whose headquarters are in Minneapolis, are eager to hire someone with a degree from these prestigious universities. The first step to a path of success is a top percentile SAT score. Let Manhattan Review take the nerves away and replace them with confidence.

He helped us relate new vocabulary words with words we use everyday. I learned some excellent SAT tips and new vocab.
- Jessica (This student took our SAT preparation course)
Minneapolis
Primary Course Venue:

Manhattan Review GMAT GRE LSAT Prep
Minneapolis Teaching Center at the Marriott
30 South 7th Street
Minneapolis, MN 55402

Phone: (612) 392-3261

NOTE: We do NOT typically have staff at the venue, so email us before visiting the venue.
Meet a Minneapolis SAT Tutor: Daniel Z.
Daniel has been a tutor for Manhattan Review for nearly a decade. During this time, he has learned force-feeding formulas and equations do not lead directly to success. Graduating from Cornell University with a Biology degree, Daniel learned just how to leverage the most important nuggets of information while he studied Geometry, Algebra, Pre-Calculus and Calculus. These precious pieces of Intel he has protected over the years and shares them with his students who desire a top score on the SAT. He knows each student learns differently and isn't afraid to be a little silly. He often breaks out a joke during the middle of a complicated lesson to keep the mood light and everyone's brains free to learn.
He is especially great with those who are not naturally left-brained. Daniel began tutoring his friends in undergrad and realized he had a knack for making math easier to understand with those considered right-brained. He can keep their attention better than any math teacher had before. Then, he impressively can turn their thinking around so it makes sense to them. One student came out of course and said, "It was like an epiphany! No one has ever been able to explain math to me in a way like this before. I finally can understand how to get the answer myself without asking for help." Daniel has heard this hundreds of times, but it never gets old to him.
Daniel has now just begun the prestigious MBA program right here at the University of Minnesota. He thoroughly enjoys teaching high school juniors and seniors how to master the SAT. He himself scored in the 99th percentile in math and the 98th in verbal. Passing on this legacy to the next group of freshman, its no wonder why his former students get into top-ranked schools from around the nation. Although he is a math whiz, Daniel likes to unwind by taking an evening run. He uses this time to renew his mind and take in all that he learned that day. Yes, even Daniel learns a thing or two each day. His motto is, "You never stop learning. Never stop asking questions and you'll never stop learning."