SAT Prep Courses in Manila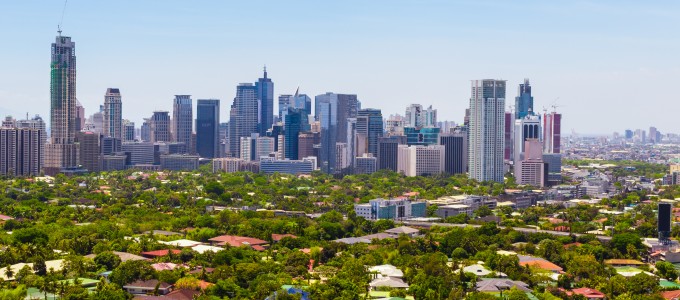 Get into the best colleges and universities in the Philippines, or extend your scope and study at a school in another part of the world. Manhattan Review has helped high school students studying for the SAT boost their scores and get accepted into the most prestigious institutions with top rankings.
This globally recognized standardized test is a yardstick measuring aptitude for potential academic success. But some students test better than others, so there's much more to it than natural intelligence and IQ. At Manhattan Review, we believe that any student could perform impressively on the SAT. It's simply a matter of smart, strategic preparation with materials that reflect the content and underlying logic of the test.
Our boutique test prep firm has been keeping a close eye on the SAT for more than 15 years. Through the evolving trends and changing scoring system, we have updated our cutting-edge course syllabus to stay on top of the test prep process. If you're working by yourself with resources like coffee table-type textbooks and random vocabulary flash cards, you're running the risk of studying the wrong material. You don't have to revisit your entire high school education in order to answer questions correctly. With the right tactics, timing techniques, and coursework, you won't see any surprises when you sit down in the examination room.
Let's work together to take the stress out of your upcoming testing. As you focus on gathering your college application materials, maintaining a solid GPA for your transcripts, and getting down to the grunt work of writing essays and juggling extracurricular activities, the SAT can put an enormous strain on an otherwise full schedule. Manhattan Review will take the stress out of the study process! Sign up for our classroom or interactive online courses, and within a few weeks you'll be ahead of the competitive curve with your point-scoring potential. From the same Algebra and Geometry we see year after year to themes in reading comprehension questions, we'll streamline what you need to know. Do you leave a question you don't know blank? Do you skip ahead? Do you skim the passage before answering questions or read the answers first? You'd be surprised how each trick and tip will affect your SAT percentile placement.
Get into top colleges and universities in the Metro Manila region and worldwide. Our talented local tutors have helped students gain admission to nearby schools such as Arellano University, Manila, Asia Pacific College, De La Salle Philippines, Far Eastern, Lyceum of the Philippines University, Manila Central University, Polytechnic University of the Philippines Manila, and University of Manila. Beyond what's close by, our educational services have given students the extra boost to get into Ivy League schools in the U.S. like Harvard, Yale, Stanford, Georgetown, Columbia, Brown, and other global leaders.
Register for the industry-leading support of a Manhattan Review in Manila, and invest in raising your SAT score within a few weeks.

Funny, made things clear and related things to real life. The SAT / ACT course was very helpful, I don't think I would've improved my reading skills without it. This course also gave me strategies to break down a reading. I got a feel for the SAT and had practice in areas I struggled in.
- Niaema Fox (This student took our SAT preparation course)
Manila
Primary Course Venue:

Diamond Hotel Philippines
Roxas Boulevard
Manila, Luzon 1300, Philippines

NOTE: We do NOT typically have staff at the venue, so email us before visiting the venue.
Meet a Manila SAT Tutor: Xavier R.
Xavier attended West Point Military Academy and entered the Armed Forces as an Officer. After several tours in Southeast Asia, he was fortunate enough to meet his future wife while stationed in Manila. It was love at first sight, and the couple returned to the United States and started a family. Within a few years, Xavier reached a crossroad when it came to his career. He had several options open to him for relocation, and he and his spouse realized it was a once-in-a-lifetime opportunity to return closer to her large extended family.
While consistently getting promotions and moving up the ranks, Xavier also utilized the benefits available to him to return to school and pursue a second degree. A life-long lover of literature and the classics, he obtained his Masters in English Literature at University of the Philippines Manila. Now retired from the military after serving for more than two decades, Xavier has demonstrated his truly diverse skill set as a Manhattan Review SAT tutor. Articulate, patient, and popular among the high school students, Xavier has really worked his magic with our course syllabus. Sign up for a classroom course so an accomplished, admirable tutor like Xavier can guide you toward top-percentile results when you take this milestone exam in Manila.