SAT Prep Courses in Louisville (Kentucky)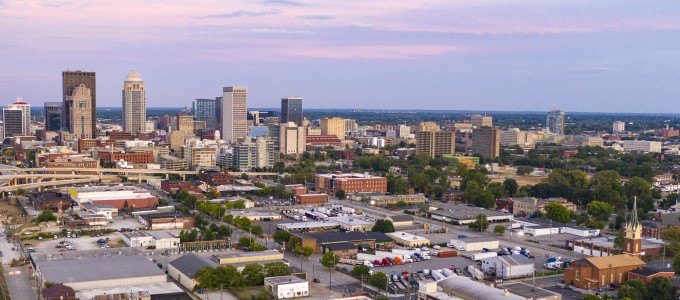 For most high school students, preparing to take the Scholastic Assessment Test, or SAT, can be overwhelming. This is particularly true for those prospective college students who are applying to the top colleges and universities in Louisville including the University of Louisville, Spaulding University, Sullivan University, and Strayer University, and around the country including Harvard, Yale, and MIT. Designed to measure basic skills necessary for success at the college level such as reading, writing, and math, the SAT is essentially a gauge of academic aptitude and potentiality. As a result, college applicants are encouraged to earn their highest possible score on the SAT in order to edge out the competition as well as gain acceptance into their school of choice. At Manhattan Review, our industry-leading SAT test prep consultant services are guaranteed to help you achieve two things: Edge out the competition and gain acceptance into your school of choice by giving you the tools and resources to obtain your best score on the SAT.
Since 1999, Manhattan Review has specialized in providing high school students who desire to achieve their best possible score on the SAT with the foundation to do so. Specifically, Manhattan Review's state-of-the-art SAT test prep program strategically prepares prospective college students in Louisville by giving them the opportunity to custom design their own learning plan according to their own learning style and needs. For our more hands-on learners, we offer one-on-one private tutoring sessions with some of the best instructors in all of Louisville. Our elite private tutors are not only some of the top scorers on the SAT, but also are some of the most successful professionals in their respective fields. They know what it takes to achieve professional goals in Louisville, which starts with a solid academic foundation. In addition, we also offer our more hands-off participants the opportunity to engage in interactive online courses designed for the more independent learner who may also have limited availability during normal business hours. In addition, all of our participants are given access to a host of supplemental learning materials including our SAT practice tests as part of our world-class SAT test prep program.
In Louisville, Manhattan Review has the resources you'll need to excel on exam day. We have deconstructed the SAT to create our top-quality SAT prep program that has given more high school students the tools and resources to excel than any other test prep in the Louisville Metro area. As a result, all of the top colleges and universities, both local and nationwide, have all endorsed Manhattan Review and our past SAT test prep students. Similarly, the top businesses in Louisville have done same. Specifically, major local employers including United Parcel Service, Ford Motor Co., General Electric Appliance, Humana Inc., Norton Healthcare, KentuckyOne Health, Yum! Brands, Papa John's International, Brown-Forman, Anthem, Kindred Healthcare, LG&E and KU Energy not only stand behind Manhattan Review because we are committed to developing the best and brightest that Louisville has to offer, but also prefer our students over other applicants because they are confident that our past SAT test prep students from Manhattan Review are indeed equipped with the knowledge and skills to excel in their respective roles. Whether you are planning to enroll in Ivy League giants such as Harvard University, Brown, and Princeton or Liberal arts colleges like Williams College and Amherst College, Manhattan Review will give you the foundation to achieve your academic and professional goals. With competitively high SAT scores, the sky is the limit. Call Manhattan Review today to learn more about customized learning plans and interactive online courses that are guaranteed to help you achieve your best SAT score.

I like the amount of attention given to the topic and the instructor helped very much. She did a great job! My score on my diagnostic SAT went up 260 points!
- Chelsea (This student took our SAT preparation course.)
Louisville
Primary Course Venue:

Manhattan Review GMAT GRE LSAT Prep
Louisville Teaching Center at the Hyatt
320 West Jefferson
Louisville, KY 40202

Phone: (502) 515-7429

NOTE: We do NOT typically have staff at the venue, so email us before visiting the venue.
Meet a Louisville SAT Tutor: Bridget F.
When Bridget first came to Manhattan Review four years ago, she had several years of prior experience working with students, primarily through mentorship and outreach programs in Louisville. As an executive level director for a major healthcare provider in Louisville, Bridget is a true success story as she once struggled academically while attending grade school. In fact, for years she had no idea that had an undiagnosed learning disability until she took the preparatory test for the SAT and her scores indicated something wasn't quite right. And while some would have thought that junior year in high school was too late to turn things around, Bridget proved them wrong. That was indeed the turning point in her life that helped set her on the path that has brought her so much success.
As a member of our elite team of private tutors at Manhattan Review, Bridget plays a pivotal role in helping us to deliver state-of-the-art SAT test prep consultant services unlike any other in Louisville. Our students love to work with Bridget not only because she takes the necessary time to help them achieve their testing goals, but they also come away from working with her feeling confident in their ability to achieve their subsequent academic and professionals goals as well. Being someone who wants to help others to learn from her own personal trials and tribulations, serving as an instructor at Manhattan Review is one of the most rewarding jobs of her ten year plus career as a professional. With highly successful professionals like Bridget on our team of private tutors, Manhattan Review is able to continue to develop more and more high school students into the best and brightest that Louisville has to offer.