SAT Prep Courses in Lisbon (Portugal)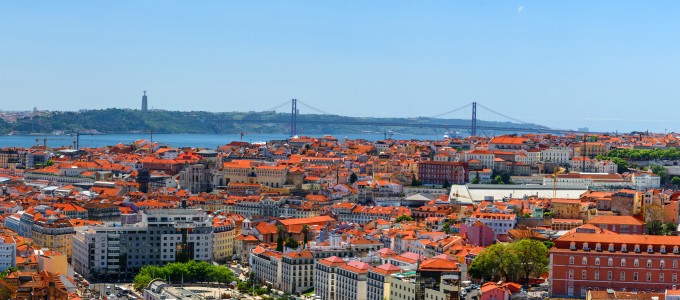 As the most widely taken standardized test in the world, the SAT can be a highly competitive exam for students who are looking to prepare themselves for a standardized test that can be a potentially critical factor in the college admissions process. Students who are looking to properly prepare themselves for the day of the exam and ensure a higher score on test day should look to Manhattan Review for the best SAT preparation options in the Lisbon area. Manhattan Review offers a wide variety of options that can be combined as the student sees fit as part of many different convenient study packages, and students in and out of Lisbon have been using Manhattan Review to assist them with their SAT prep since 1999. Students who choose to work with Manhattan Review are able to use options such as group courses, private tutoring, and practice exams as they see fit to help them get the most out of the preparation process.
Students who choose to work with Manhattan Review's various study options to help them with the process of learning the material covered on the SAT also have access to a plethora of benefits to assist them in getting the most out of their course of study, along with having instructors with several years of experience teaching high schoolers each year for exams such as the SAT and ACT. Manhattan Review's group courses and private tutoring are offered either in-person or online depending on what the student thinks would be best for them. Students who choose to work with Manhattan Review's in-person private tutors can utilize any mutually agreed upon convenient location in the Lisbon area, and students who work with a Manhattan Review private tutor can always customize their lesson plan as they see fit to cover the material on the SAT in a fashion that best suits their exam prep needs.
Students who have worked with Manhattan Review for the process of preparing for the SAT exam have managed to use the guidance they have received to develop a stronger base of knowledge of the material that is covered on the exam, and subsequently earned a higher score on the day of the SAT. Students who have worked with Manhattan Review for the process of preparing for the SAT have managed to use their improved score on the day of the SAT to gain admission into a wide variety of academic institutions in and out of the Lisbon area, such as Harvard, Yale, Stanford, Penn State, Columbia, Barnard, University of Lisbon, New York University, University of Chicago, Oxford, Cambridge, Emory, Brown, Vassar, Kenyon, Duke, Rice, and many others in a wide variety of locations. Call or email an academic program advisor today to learn more about SAT prep options for students in Lisbon.

I like the amount of attention given to the topic and the instructor helped very much. She did a great job! My score on my diagnostic SAT went up 260 points!
- Chelsea (This student took our SAT preparation course.)
Lisbon
Primary Course Venue:

Sofitel Lisbon
Avenida da Liberdade 127
Lisbon 1269-038, Portugal

NOTE: We do NOT typically have staff at the venue, so email us before visiting the venue.
Meet a Lisbon SAT Tutor: Gena R.
Gena R. has been working with high school students to help them prepare for exams such as the SAT and ACT since her time at Brown, where she helped high school students in the area while studying for her Master's in physics. She moved to Lisbon after graduating and continues to assist students with the process of preparing for these standardized tests with Manhattan Review.
Gena's approach to helping high school students to prepare for the SAT and ACT is designed to ensure that students are able to work in a variety of different contexts and understand the material from the ground up in preparing for the exam that they have chosen. In her spare time, she likes to volunteer at her local library and swim.