SAT Prep Courses in Las Vegas (Nevada)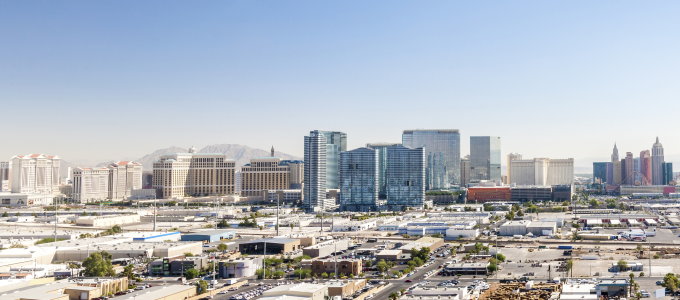 As one of the most widely administered standardized tests across the U.S., the Scholastic Assessment Test, or SAT, serves as a pivotal roadblock that prospective college students. like yourself, must complete as part of the application process into college. More than just a test designed as an instrument to measure reading, writing, and math skills, the SAT also serves as an indicator of the top talent among incoming students. This inherent truth can and does impact some student's confidence level. However, with the right preparation and strategies, college hopefuls will not only increase their chances of a successful testing experience, but also reach their desired SAT test goals. At Manhattan Review, our state-of-the-art SAT test prep courses can help you accomplish both goals.
Since 1999, Manhattan Review has been delivering world-class SAT test prep services to prospective college students all across the United States, including right here in Las Vegas. With that goal in mind, we have strategically created the ideal learning environment for college hopefuls to learn the necessary knowledge and skills that they need to excel on test day. Specifically, we offer students the opportunity to work with elite professional tutors as well as participate in interactive online courses, both of which are fully customizable in our boutique program and are accompanied by a host of additional tools and resources to aid them throughout the learning process, including practice tests that mimic that real SAT. Our unprecedented test prep services are unlike any other in Las Vegas.
In fact, no other test prep services in Las Vegas makes a greater investment in prospective college students than at Manhattan Review. As a result, we take great pride in taking the time to personally develop each and every student that comes to us because we know how impactful up and coming talent can benefit any local environment. That investment has not gone unnoticed. All of the local colleges and universities, including the College of Southern Nevada (which is the third largest community college in the U.S. by enrollment), the University of Nevada School of Medicine, Le Cordon Bleu College of Culinary Arts, the University of Nevada, Los Vegas, Nevada State College, Desert Ranch Institute, the International Academy of Design & Technology Las Vegas and Touro University Nevada have all been the proud recipients of our past participants because of our established reputation of training the best and brightest that Las Vegas and the surrounding communities have to offer. The same is true with respect to the top employers in the area as well, ranging from the top hotel-casinos to Zappos.com, all of whom have proven over and over again that they would rather hire our past participants over other students because they have faith in their capabilities.

He helped us relate new vocabulary words with words we use everyday. I learned some excellent SAT tips and new vocab.
- Jessica (This student took our SAT preparation course)
Las Vegas
Primary Course Venue:

Manhattan Review GMAT GRE LSAT Prep
Las Vegas Teaching Center at the Marriott
325 Convention Center Drive
Las Vegas, NV 89109

Phone: (702) 944-1827

NOTE: We do NOT typically have staff at the venue, so email us before visiting the venue.
Meet a Las Vegas SAT Tutor: Sylvester R.
As a highly accomplished chef turned instructor at the prestigious Le Cordon Bleu College of Culinary Arts in Las Vegas, Sylvester is one of the most talented culinary professionals to come to Manhattan Review. And though his road to success was anything but easy, Sylvester is quick to acknowledge that he is one of the lucky ones having achieved the level of success that he has. According to Sylvester, the road to success in any field is paved with hard work (particularly paying dues), determination, and opportunities. Specifically, Sylvester thoroughly believes in the value of mentorships, giving the next group of professionals the opportunity to study with and learn from the past mistakes of those that came before them in an effort to better any given profession as a whole. After all, it worked for him.
Before coming to Manhattan Review to become an elite professional tutor, Sylvester worked his way up in some of the most renowned restaurants in all of Las Vegas after graduating from culinary school at the top of his class. Not long after, his career began to catapult. It was at the first restaurant he was hired to work at, a major hotel-casino on the Las Vegas Strip, that he met his mentor, who then spent several years helping to develop Sylvester into the chef that he is today. Because of his own experiences with a mentor, Sylvester not only appreciates the importance of mentoring, but also wanted to become one. Since joining Manhattan Review, Sylvester has been instrumental in providing the our students with the industry leading SAT test prep services that we are known for all over, in addition to being a mentor that goes above and beyond to help his students achieve both their academic and professional goals. It is not uncommon for Sylvester to meet with students outside of tutoring hours to help them in any way that he can. Which is one of the reasons that we are thrilled to have him as part of our team.