SAT Prep Courses in Kiev (Ukraine)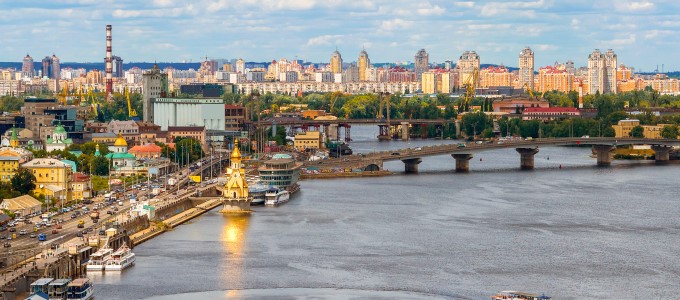 Kiev students can most effectively prepare for high scores on the SAT with Manhattan Review's test prep services. SAT learning plans available in Kiev include on-site SAT prep courses, virtual SAT instruction in online interactive format, and SAT private tutoring, and we also offer SAT practice tests. Manhattan Review is an education company that first began offering test prep services in 1999, and in the years since, we've expanded our operations all over the globe. We have become the world's leading company for international student test preparation, and we have helped thousands of students in major European, Asian, African, South American, and North American cities rigorously prepare for higher test scores and better chances of university acceptance. Our students benefit from comprehensive course syllabi and materials as well as innovative methods of instruction, and they learn how to master all of the relevant SAT content skills, SAT study techniques, and SAT testing strategies. We've hired the most qualified SAT educators that Kiev has to offer, and trained them in our proprietary methods and materials. Start improving your SAT performance today with Manhattan Review in Kiev.
The most selective universities in the United States receive an overwhelming number of applications, creating a labor-intensive and time-sensitive admissions process in which it is not easy to stand out from the crowd. Harvard University, for example, attracted almost 40,000 applications for about 2,000 available seats, and most of these students would not have paid the application fee if they didn't have some reason to believe that they would get in. High SAT scores are almost a prerequisite for admission to most selective universities, and students who devote enough time and effort to SAT prep are likely to have their choice of several admission offers. At some state universities, meeting established SAT benchmarks can guarantee admission, assuming that the applicant's other credentials are at a minimum level of acceptability. Rigorous SAT prep is worth your time and money, both in stronger odds of college acceptance and in better academic performance in college.
Manhattan Review's SAT programs are heavily correlated to elite university acceptance. We've seen a large number of our past SAT students accepted to world-class schools such as the Massachusetts Institute of Technology, Princeton, Stanford, Harvard, Yale, the University of Chicago, Dartmouth, Cornell, Carnegie Mellon, the California Institute of Technology, Johns Hopkins, Vanderbilt, Swarthmore, Tufts, the University of Virginia, the University of Pennsylvania, Columbia, Brown, Notre Dame, Washington University in St. Louis, and many more. The list of companies that have hired our former SAT clients is also impressive. Some have taken jobs at Fortune 500 firms, including JP Morgan Chase, New York Life Insurance, Twenty-First Century Fox, CVS Health, Prudential Financial, and United Continental Holdings. Others are now employed by businesses in Kiev, such as Aeros, ETSA Holding, Fozzy Group, InvestUkraine, Kyiv Donbass Development Group, and Kyivstar. Get started on your SAT prep right away by contacting Manhattan Review for details on our SAT prep courses and SAT private tutoring for undergraduate university applicants in Kiev.

Good SAT test taking strategies learned. I developed new skills and feel more prepared.
- Kevin Gonzalez (This student took our SAT preparation course)
Kiev
Primary Course Venue:

Hyatt Regency Kiev
5 A Tarasova Street
Kiev 01001, Ukraine

NOTE: We do NOT typically have staff at the venue, so email us before visiting the venue.
Meet a Kiev SAT Tutor: Neil D.
Neil D. has been teaching SAT prep courses and private tutoring sessions in on-site and online formats since he finished his undergraduate studies in 2011. He has been a member of our Kiev team of SAT teachers since last year, and he is one of our most productive and prolific educators. In addition to his SAT experience, he taught math at the secondary level for four years.
Neil holds a bachelor's degree in mathematics from Indiana University and a master's degree in education from the University of Illinois at Urbana-Champaign. He is a highly proficient test-taker who received elite scores on both the SAT and the GRE, and his successful study strategies are featured in the SAT classes that he teaches. Neil's favorite sports team is his hometown San Antonio Spurs.