SAT Prep Courses in Kansas City (Missouri)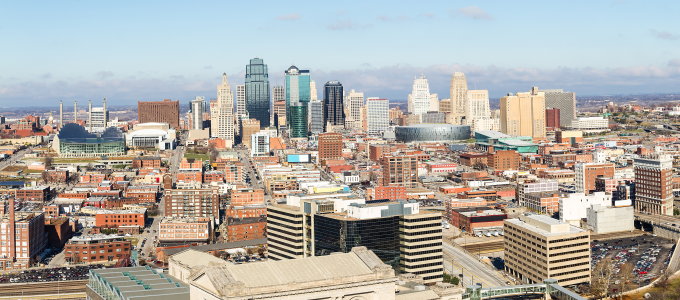 For prospective college students all around the world including here in Kansas City, the Scholastic Assessment Test, or SAT, is a necessary step in the application process for many colleges and universities. Used to determine basic skills such as reading, writing, and math, the SAT is essentially a gauge that aids colleges and universities in weeding out those applicants with the highest academic aptitude and overall potential for success. And while some college applicants may feel confident in their ability to adequately prepare for the SAT on their own, an increasing number of prospective college students are turning to the world-class SAT test prep courses at Manhattan Review for guidance with their SAT test prep as well the foundation to achieve their academic goals after.
Since 1999, as the industry leader in test prep services, Manhattan Review has been helping more prospective college students to reach their best possible SAT score than any other SAT test prep consultant service in the world. In Kansas City, no other SAT test prep offers college applicants the opportunity to custom design their own learning plan. This state-of-the-art approach to test preparation affords our participants the opportunity to take control of their experience because no one knows the individual students and their learning style and needs like they do. Depending on the students, learning plans can typically consist of a modern approach, which gives the participants the opportunity to develop through participating in a unique mix of interactive online courses, or a traditional approach, which involves working one-on-one with one of our expert instructors. All of our participants, however, are invited to access our catalog of supplemental online tools and resources such as our SAT practice tests, which are designed to both help our test prep students to uncover any opportunities for improvement.
Throughout Kansas City and the surrounding communities, Manhattan Review is considered to be the best at developing top talent. In fact, no other SAT test prep consultant service has helped more prospective college students to achieve their highest possible SAT score or get into their first choice schools, like Manhattan Review. As a result, all of the top colleges and universities including University of Missouri-Kansas City, Rockhurst University, Kansas City Art Institute, Kansas City University of Medicine an Bioscience, Avila University, Park University, Baker University, William Jewell College, and Metropolitan Community College have all consistently accepted Manhattan Review's SAT test prep students. They do so because they also prefer our students over all other applicants. Similarly, the top employers in Kansas City such as Internal Revenue Service, National Nuclear Security Administration, Social Security Administration, United Postal Service, Smith Electric Vehicles, Kansas City International Airport, Sanofi-Aventis, AMC Theatres, Applebees, Cerner Corporation, Saint Luke's Health System, Sprint Corporation, Hallmark Cards, Inc., H&R Block, Hostess Brands, J.E. Dunn Construction Group, Novastar Financial, Russell Stover Candies, Boulevard Brewing, and Blue Cross and Blue Shield of Kansas City have also endorsed Manhattan Review and our SAT test prep students as demonstrated by their continued hiring of our participants over other applicants for available positions. No other SAT test prep consultant service gives prospective college students the requisite foundation to achieve success in Kansas City, both academically and professionally, like Manhattan Review. Get started on your path to success with world-class SAT test prep today.

I like his walkthrough of the problems. Also the strategies he gave. It helped me improve my English and writing. I went up on my SAT scores.
- Jeleine Toussarz (This student took our SAT preparation course)
Kansas City
Primary Course Venue:

Manhattan Review GMAT GRE LSAT Prep
Kansas City Teaching Center at the Plaza
401 Ward Parkway
Kansas City, MO 64112

NOTE: We do NOT typically have staff at the venue, so email us before visiting the venue.
Meet a Kansas City SAT Tutor: Logan D.
Prior to joining our team of elite private tutors at Manhattan Review two years ago, Logan spent much of his career working and honing his professional skills in Chicago. As a native of Kansas City, Logan always intended to one day return to his hometown and settle down near his family. After years of working his way up to an administrative role in one of the most respected hospitals in the "Windy City," Logan received a job offer to come back to the "City of Fountains". It didn't take long for recruiters at Manhattan Review to learn about Logan and his talents.
As an elite private tutor with Manhattan Review in Kansas City, Logan has been instrumental in helping us to deliver the top rated SAT test prep consultant services that we are known for all around the world. Our students love working with Logan not only because of his wealth of knowledge and experience, but also because he is compassionate and understanding, two of the inherent skills that make him so effective on the job as a highly successful administrator. At Manhattan Review, experienced professionals at the top of their fields, like Logan, are paramount to the success of our industry-leading SAT test prep consultant program.