SAT Prep Courses in Johannesburg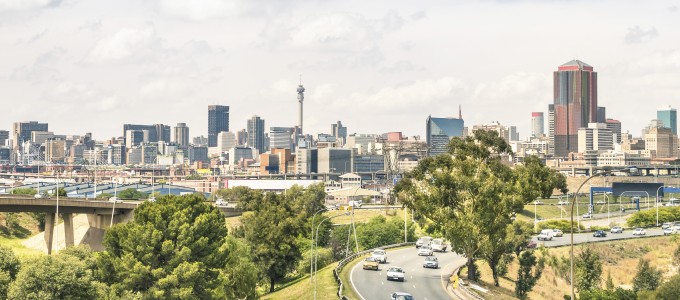 SAT Preparation in Johannesburg (Johannesburg)
Johannesburg has risen as the commercial and cultural hub of South Africa, the wealthiest province and largest metro region on the continent. Ambitious professionals have brought their business to this burgeoning city with its leading financial centers and manufacturing industry. In 2008, MasterCard conducted a survey that dubbed Johannesburg among the 50 top cities in the world as a worldwide center of commerce.
The Scholastic Aptitude Test is a yardstick that measures academic aptitude ahead of undergraduate admissions. In order to get accepted at top colleges and universities, you'll need to score results that showcase your abilities as a student. While the SAT is only one aspect of your college application process, admissions departments will weigh this aspect rigorously against your competitors' results.
There are plenty of ways to prepare for the SAT, but some of these methods are ineffective and time-consuming. Manhattan Review has cultivated a better approach to plan for this standardized exam. Founded in 1999, our educational services firm is uniquely equipped to guide students toward top SAT scores. Our offices are headquartered in New York, yet we coach students toward top scores in far-reaching global capitals. In Johannesburg, we offer full-length SAT test prep courses, private tutoring sessions, Interactive Online Classes, and academic consulting.
For students balancing an already-busy schedule, our study materials make SAT preparation more manageable. You don't have to brush up on your entire high school curriculum. As a standardized exam, you need only concern yourself with the kind of content that appears on the test year after year. The SAT has changed over time – including the point-scoring system – but we are up-to-date on all the latest testing trends. Our customizable course syllabus is tailored to speak to today's standardized exams, as opposed to outdated SAT guides you may pick up at the bookstore.
Improve the critical reading, mathematics and writing skills that translate to point scoring. Demonstrate that you have what it takes to excel in higher education as well as later in life. We'll streamline your studies so you're focusing on all the correct core material. For example, we won't cover the Trigonometry or Pre-calculus that never appears on the exam. Instead, our course syllabus addresses the questions that you'll need to answer in algebra 1, geometry, and a little algebra 2.
With our full-length classroom course, each session will give you access to key SAT study materials. You'll have the opportunity to get better acquainted with how it works through practice exams and other interactive learning tools. Our professional tutors will respond to the unique learning needs in the classroom to cover everything you need to know.
Work toward your undergraduate degree, and you'll open seemingly endless career opportunities in the burgeoning Johannesburg metro region. Launch your professional pursuits at highly regarded learning facilities such as University of Cape Town, University of Pretoria, Universiteit Stellenbosch, University of the Witwatersrand, University of South Africa, Rhodes University, and University of Johannesburg. Get the attention of top private schools such as Damelin, Lyceum College, or the South African School of Motion Picture and Live Performance for the aspiring Academy Award winner.

I learned a lot of effective strategies for SAT writing/verbal.
- Taahirah Ali (This student took our SAT preparation course)
Johannesburg
Primary Course Venue:

Radisson Blu Gautrain Hotel
Rivonia Road 106 (Corner West Street)
Sandton 2196, South Africa

NOTE: We do NOT typically have staff at the venue, so email us before visiting the venue.
Meet a Johannesburg SAT Tutor: Christina L.
Christina recently earned her dual degree in Journalism Studies in New York and South Africa. This dual degree program started in 2010, allowing students to graduate simultaneously from the Graduate School of Journalism at Columbia University and the University of Witwatersrand in South Africa. Inspired by journalism's global reach, the program provides an international perspective to current events. This unique background has helped Christina aspire to a higher level of journalistic integrity as a published author on a popular news blog.
With her time at the University of Witwarsrand, Christina was content to cover her stories from Johannesburg. Once she received her Masters of Science from Columbia's Journalism School, she took courses toward a second degree at the South African university. Through an internship program, she extended her network in the notable news world.
Aside from reporting on hot-button issues, Christina also lends her skill set to Manhattan Review's SAT test prep instruction. She has been a dynamic role model for students seeking top scores, since her own field of study required a stellar academic record and top-percentile test scored. Together with her natural ability to lead discussions and ask "the right questions", she has helped students overcome hurdles and have breakthroughs in verbal and mathematics skills. Work with Christina in Johannesburg so you can achieve your goals on the SAT and pursue your professional passion.