SAT Prep Courses in Jakarta (Indonesia)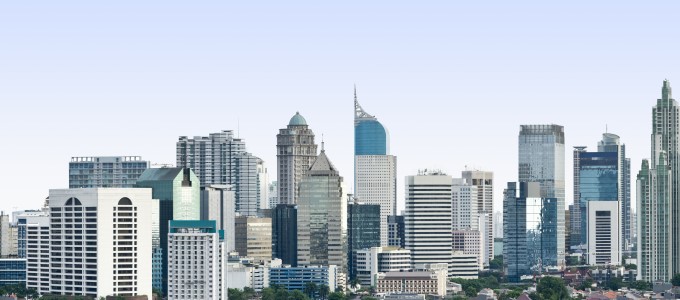 Manhattan Review in Jakarta offers comprehensive preparation services for the SAT, which may be taken in a variety of formats. Group SAT courses are available both on-site and online, with flexible scheduling designed to accommodate the needs of busy students. We also offer one-on-one SAT tutoring, which can likewise be taken either on-site or online and at conveniently scheduled times. Manhattan Review is the world's top education company for international students, and our services have prepared thousands of clients for all of the major English-language university admission tests at the undergraduate and graduate levels. Manhattan Review students have been accepted to highly selective schools such as Brown, Dartmouth, the University of Virginia, Harvard, Princeton, the Massachusetts Institute of Technology, the University of Michigan, the University of California-Berkeley, Cornell, Georgetown, and many more. Start improving your undergraduate application today with Manhattan Review's SAT services for Jakarta students.
Upper secondary school students face an extremely competitive environment in university admissions, and this is every bit as true of test scores as it is of other application components. According to data compiled from U.S. News & World Report, more than a dozen U.S. universities have 25th-percentile SAT scores of 1420 or higher (this means that 75% of the class of new students scored at least this high). The acceptance rate for these schools ranges from 5% (Harvard) to 22% (Carnegie Mellon), demonstrating a clear link between strong SAT performance and elite university admission (an SAT score of 1420 is in approximately the 95th percentile of all test-takers). High-scoring students almost invariably have one thing in common: test preparation of the best quality. Manhattan Review's SAT prep courses and private tutoring plans in Jakarta will help you maximize your test score potential and submit your most competitive possible college application.
The best universities generally produce graduates who earn more at all stages of their careers than alumni of less selective schools. According to a recent salary survey, the median early-career salary for graduates of the Massachusetts Institute of Technology is more than $83,000 per year, compared to a median annual salary of about $48,000 for alumni of Worcester State University. The MIT graduate can look forward to median yearly earnings of $150,000 after 10 years of professional experience, while the Worcester State alum makes a median of less than $84,000 annually at a comparable stage of his or her professional life. Admission to the best schools produces a lifetime of rewards. Past Manhattan Review students have been hired by a number of Fortune 500 companies, including New York Life Insurance, Wells Fargo, Microsoft, Exxon Mobil, and Enterprise Products Partners. Our former students have obtained jobs at Jakarta's most important firms, such as Harita Group, Indonesia Trading Company, Dragon Computer & Communication, Rajawali Corpora, and Sahid Group. Begin working toward your own successful future by contacting Manhattan Review immediately for more information on our Jakarta SAT prep courses and private tutoring programs.

I like the amount of attention given to the topic and the instructor helped very much. She did a great job! My score on my diagnostic SAT went up 260 points!
- Chelsea (This student took our SAT preparation course.)
Jakarta
Primary Course Venue:

JW Marriott Hotel Jakarta
Jalan Lingkar Mega Kuningan Kav. E No. 1-2 Kuningan Timur
Jakarta 12950, Indonesia

NOTE: We do NOT typically have staff at the venue, so email us before visiting the venue.
Meet a Jakarta SAT Tutor: Marianne Y.
Marianne Y. has been teaching SAT and ACT prep for Manhattan Review since 2010. Before beginning her career as a test prep tutoring, she was a secondary-level educator in Texas for 15 years, where she taught high school physics. She has been a resident of Jakarta since 2017, and she loves living and working in one of the world's most culturally diverse regions.
Marianne completed an undergraduate degree in education at the University of Texas-Austin, and then earned her master's degree in education at Rice University. She has contributed numerous articles to education journals, on topics ranging from the use of visual aids in physics instruction to achievement gaps in the secondary science curriculum. In her spare time, Marianne is an amateur jazz pianist.