SAT Prep Courses in Ithaca (New York)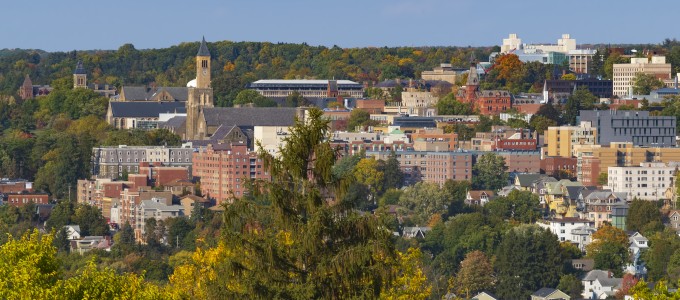 As the most widely taken standardized test in the world, the SAT is a major step for students who are looking to take the exam for the purposes of helping their admission status at various colleges. With so many students now taking the exam, having proper preparation beforehand is a major step for anyone looking to ensure that they are ready on the day of the test itself. Manhattan Review is the best option for students in the Ithaca area looking to prepare themselves for the SAT, and has been offering the best methods of preparation to students across the world for a wide variety of standardized tests since 1999. Students who choose to work with Manhattan Review have the ability to work with group courses, private tutoring, and practice exams in any combination that they see fit to ensure that they get the most out of their course of study in preparing for exams such as the SAT.
Students who work with Manhattan Review also have access to a wide variety of benefits that they can take advantage of to ensure that they are getting the most out of the study process. The group courses and private tutoring that Manhattan Review offers are available to students both in-person and online depending on what the student feels would be the best method to increase the chance of a stronger performance on the day of the test. Students in the Ithaca area have access to any mutually convenient location they choose to work in if they decide to work with an in-person tutor. Manhattan Review's tutors can also offer their students years of experience from working with high schoolers for the SAT, flexible scheduling, and the ability to customize their lesson plans as both parties see fit to ensure proper coverage of strengths and weaknesses prior to the day of the SAT exam.

He helped us relate new vocabulary words with words we use everyday. I learned some excellent SAT tips and new vocab.
- Jessica (This student took our SAT preparation course)
Meet an Ithaca SAT Tutor: Gina Y.
Gina Y. has been helping high school students in the state of New York with the process of preparing for exams such as the SAT and ACT since her own time in college, where she tutored high school students on the side to help raise money. She moved to the Ithaca area after finishing her education and now works with Manhattan Review to assist students with standardized tests.
Gina's methods of helping students with the process of studying for their standardized tests have been honed by her time studying for a Master's degree in education from New York University, along with her time working as a teacher in the Ithaca area. She has helped a wide variety of students with their preparation. In her spare time, she likes to cook and bake.