SAT Prep Courses in Indianapolis (Indiana)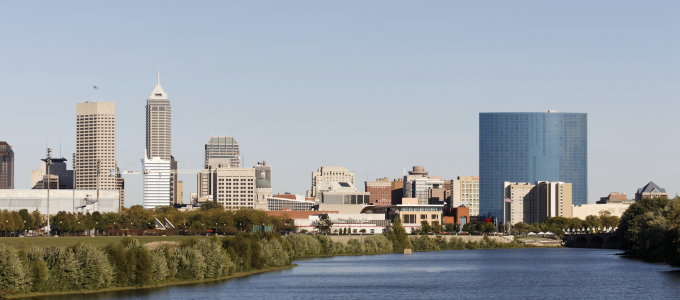 Are you a high school junior or senior looking for state-of-the-art resources for SAT exam prep? Manhattan Review has deconstructed and analyzed the test to craft the industry's most customizable and personalized SAT prep. We have helped thousands of students achieve a top score and gain acceptance into the nation's top schools. One-on-one private tutoring has proven to be the most effective and efficient way to strengthen students' knowledge of the core subject areas. We have scoured the Indianapolis area to find the most passionate, dedicated and educated tutors. Then, we hand them our time-tested curriculum proven to bring about top SAT scores. Being the only test prep company founded by a professor, we are uniquely poised to evaluate which instructors will help students absorb the pertinent information for the exam. Our unique SAT exam prep methods have helped students enroll in programs at Cornell, NYU, Duke, Harvard and Brown. Indianapolis students with our help have been handed diplomas from the state's finest institutions, such as Butler, Purdue, and Indiana State University.
Have a first choice school you'd like to attend? Get your application to the top of the pile with an exceptional SAT score. From the benchmark book series in exam prep, Turbocharge your Prep, Manhattan Review has led the industry in preparing aspiring undergrads for the next step in their life. Having an expert tutor to help convert your weak subjects into your strongest is just one format in which students can benefit from our world class curriculum. Traditional courses, weekend courses and Interactive Online Courses make up the additional ways students can absorb critical subject material to prepare for the SAT. Upon graduation, our alumni find jobs at Fortune 500 companies in Indianapolis like Eli and Lilly Company and Anthem, Inc. Top corporations are vying to hire recent college graduates from prestigious universities to take them to the next level. Let us help you get your name written on their letterhead by first helping you achieve a high percentile SAT score.
Over the past fifteen years of preparing young scholars in a variety of standardized exam prep, Manhattan Review has learned that no two students are the same; which is why we have crafted the most personalized and unique study guide in the industry. Our friendly administrative staff will carefully place you with a professional tutor who best suits your individual learning style. Understanding the way you learn is key to efficiently helping you absorb the core subject areas most effectively. We have deconstructed and analyzed the exam to create our world class curriculum that has helped hundreds of students obtain a top SAT score. Let us take the worry out of exam day by helping instill confidence in what you already know and clarity about what you need to learn by using our unique study strategies. We invite you to learn more about one of our world class tutors living right here in the Circle City.

Funny, made things clear and related things to real life. The SAT / ACT course was very helpful, I don't think I would've improved my reading skills without it. This course also gave me strategies to break down a reading. I got a feel for the SAT and had practice in areas I struggled in.
- Niaema Fox (This student took our SAT preparation course)
Indianapolis
Primary Course Venue:

Manhattan Review GMAT GRE LSAT Prep
Indianapolis Teaching Center at the Marriott
10 South West Street
Indianapolis, IN 46204

Phone: (317) 522-0507

NOTE: We do NOT typically have staff at the venue, so email us before visiting the venue.
Meet an Indianapolis SAT Tutor: Daniel Z.
Daniel knows that force-feeding students high school curriculum and years' worth of formulas and equations is not the way to a high score on the SAT. After graduating with a Biology degree from Cornell University, he knows just how to take the most important nuggets of information from his in-depth studies in Geometry, Algebra, Calculus and Pre-Calculus and make them interesting and memorable.
For those students naturally left-brained, Daniel is the tutor for you. He can reprogram your thinking to help you earn more points on the portion of the exam. Beginning as a tutor in college for this friends, Daniel realized he had a unique ability to help make the more difficult concepts easier to understand. Currently, he is working towards his MBA at the prestigious Purdue University in Indianapolis.
While scoring in the 99th percentile in math and 98th in verbal on his own SAT, Daniel has helped numerous juniors and seniors gain acceptance into top-ranked schools around the globe. Outside the classroom, Daniel is a huge fan of the Indianapolis Colts and football in general. He says football is a lot like studying for the exam: put in the hard work and the results pay off.