SAT Prep Courses in Himayatnagar (Hyderabad, Telangana)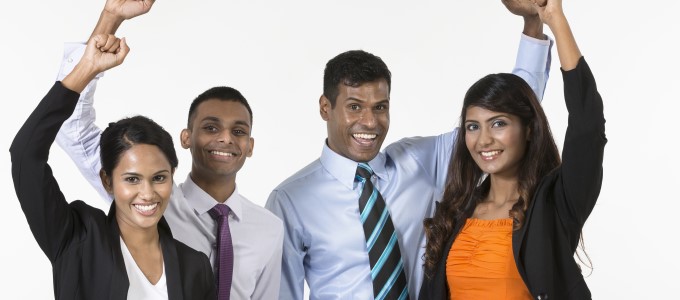 Manhattan Review SAT Prep in Himayatnagar
Himayatnagar students getting ready for the SAT can attain optimal sectional and composite scores while broadening their options for undergraduate education with Manhattan Review's test prep offerings. Manhattan Review is a worldwide test prep company that has been strategically serving Himayatnagar as well as other major world cities since 1999. Over the years, we have educated thousands of students how to excel on the SAT and all of the other standardized tests used for undergraduate and graduate university admission in English-speaking countries. SAT choices and services accessible in Himayatnagar include a wide diversity of formats: on-site SAT group classes, private SAT coaching, SAT online learning plans, and realistically simulated SAT practice tests. Manhattan Review students regularly achieve the SAT scores needed for entrance to elite postsecondary institutions such as the California Institute of Technology, Harvard University, Yale University, Johns Hopkins University, the University of Pennsylvania, the University of California-Berkeley, Columbia University, Northwestern University, the University of Virginia, the University of California-Los Angeles, as well as the Massachusetts Institute of Technology. Countless former test prep clients are now successful professionals gainfully working in Himayatnagar's top businesses, such as Perigreen, Aurobindo Pharma, Tata Business Support Services, and GVK. Get started on your bright and promising scholastic future immediately with Manhattan Review's Himayatnagar SAT prep courses and private coaching cirricula.
The great majority of institutions (particularly the most selective) still require standardized testing for admission consideration, even though there has been the adoption of "test-optional" policies at some American universities, The test is administered to more than 1.7 million upper-secondary students annually, making the SAT a crucial investment in time, preparation, and energy. The SAT went through one of its major revisions in 2016, containing a three-section structure. Verbal skills are evaluated by the Evidence-Based Reading and Writing (EBRW) in addition to optional Essay sections, while quantitative abilities are tested on the Math portion. Manhattan Review utilizes test-taker data and diagnostic assessments to develop customized SAT learning plans that facilitate individual SAT strengths and weaknesses. Our students advance their skills in all areas of test content, and they additionally learn how to devise effective individual study plans and how to use the most promising test-taking techniques. To learn more about Manhattan Review's SAT classes, SAT private coaching, and SAT practice tests phone, email, or contact our Himayatnagar office today.
Why the Manhattan Review SAT Coaching Center is the Best in Himayatnagar
Manhattan Review's SAT offerings in Himayatnagar are better than all the other competition, and this is due to the fact that we have committed a great deal of time and effort to creating the best possible SAT learning experience. Our methods of instruction are reinforced by the most innovative research into test prep education, and our course materials are the outcome of many, many years of classroom expertise. Manhattan Review's SAT group course teachers and individual coaches bring engaging attributes of instruction, notable amounts of teaching experience, impressive educational credentials, as well as histories of success to an SAT learning process that has been proven to get optimal results. Our company is widely known as the author of the Turbocharge Your Prep series of SAT gudies, which empower students to strengthen their skills on all sections of the SAT. Titles in the Turbocharge Your Prep series serve as guides for personalized study, course texts, as well as supplemental reference points. The stellar quality of Manhattan Review's SAT educators, course offerings, instructional methodologies, and course materials cannot be duplicated or matched by any other test prep company in Himayatnagar or anywhere else.
Manhattan Review's 'Turbocharge Your SAT' Series is Considered the Best SAT Prep Material Available
Manhattan Review first created the Turbocharge Your SAT series to provide students comprehensive and highly effective SAT preparation, and the latest version of the guides continues this tradition. Thousands of students in India and many other countries around the world have greatly expanded their test scores and possibilities for university admittance by studying with Manhattan Review's SAT prep books. This updated and revised publication is intended for the most recent version of the SAT, and the full series is designed to facilitate SAT students with detail-oriented and current SAT instruction that does not take away from the bigger picture. Manhattan Review's SAT guides precisely zero in on each SAT section and exercise, deconstructing test content in a way that is accessible to all types of SAT students. Test-takers who work through the full series absorb everything they need to know to meaningfully increase their scores. With comprehensive coverage of math and verbal skills from the most basic through the most advanced levels, the Turbocharge Your SAT Series is the optmial study guide for every part of the SAT preparation process.
About Manhattan Review's Founder Prof. Dr. Joern Meissner
Manhattan Review founder Joern Meissner relishes his work as a published scholar in the field of business, but he believes that grasping an idea himself is only half of the fun. For Meissner, teaching those ideas to others is even more fulfilling, and it's this philosophy that remains to be the foundation of Manhattan Review today. Meissner has been the leader of Manhattan Review in addition to a business school professor for over 25 years and holds a diploma from the University of Hamburg in Business Management, in addition to a PhD in Management Science from Columbia University, one of the top Ivy League schools. He has published academic articles on important business-related topics such as supply chain management, dynamic pricing, and revenue management, and he has taught business courses at the Lancaster University Management School, University of Hamburg, the Leipzig Graduate School of Management, and the University of Mannheim. Meissner's special style of leadership within Manhattan Review has cultivated a global company that has had a significant impact on the lives of thousands of students in countries on every continent.

He helped us relate new vocabulary words with words we use everyday. I learned some excellent SAT tips and new vocab.
- Jessica (This student took our SAT preparation course)
Hyderabad Himayatnagar
Course Venue: Himayatnagar, Hyderabad, Telangana, India