SAT Prep Courses in Houston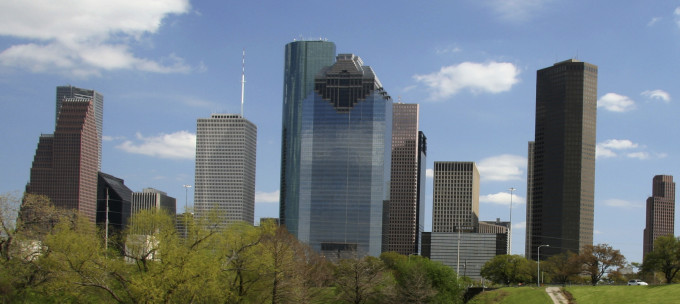 SAT Preparation in Houston (Texas)
Preparing for the SAT may seem like a daunting task, but we assure you that there's a method to the madness. Manhattan Review's test prep services in Houston cater to students seeking top scores for undergraduate college admissions. No matter where you want to pursue your higher education, you can get the upper hand in choosing your college or university by building a more impressive application. With the help of our advanced, highly customizable teaching tools and talented tutors, you can get a high score on the SAT or increase your score if this is a second, third, or even fourth try.
With so many prominent schools located right near Houston, Texan teenagers have ample options to pursue their academic interests. Manhattan Review's SAT test prep services have brought students to the doors of Harvard, Princeton, Yale, Stanford, MIT, Columbia, and in some cases, even internationally acclaimed institutions. Wherever you wish to further your studies, you can pick the state-of-the-art learning facility that fits you best when you stand out from most students. Let us help you understand how the SAT works by making the most of your time and equipping you with the most effective resources and direct teaching methods.
It is a well-established fact that students who prepare for the SAT perform better than students with little study time tucked away before the testing day. Strategy is involved, but this is far more advanced that simply cramming years of high school coursework into a limited time frame. We recognize that high school sophomores, juniors, and seniors already have full plates of AP courses and content overload. We have analyzed and broken down the SAT, so you don't have to do that part. All you have to do is choose the best program for you.
We offer a variety of options in Houston, including full-service classroom courses, Interactive Online Courses, and the focused attention of a private and success-proven tutor. Choose what option works for you, and we'll help you pave your path toward undergraduate admissions. In Texas, your top-percentile SAT score can usher in the scholarship funds from top schools including University of Texas at Austin, Texas A&M University, Rice University, University of Houston, University of North Texas, Baylor University, Texas Tech – and so many more.

He helped us relate new vocabulary words with words we use everyday. I learned some excellent SAT tips and new vocab.
- Jessica (This student took our SAT preparation course)
Houston
Primary Course Venue:

Manhattan Review GMAT GRE LSAT Prep
Houston Teaching Center at the Hyatt
1200 Louisiana Street
Houston, TX 77002

Phone: (713) 481-0372

NOTE: We do NOT typically have staff at the venue, so email us before visiting the venue.
Meet a Houston SAT Tutor: Ervin W.
Ervin wants to help you get into college. Obviously, standardized test time and college admissions can be a drag, but a down-to-earth and helpful SAT tutor may be just what it takes to keep you grounded and focused on your goals. Before you stress out over scantrons, meet Ervin. He was a professional test prep tutor before he met up with Manhattan Review in 2009, marking seven full years of experience in exam coaching. He has taught hundreds of students who have since received their diplomas from University of California, University of Washington, UMass, University of Pennsylvania, Brown, Duke, Princeton, and Georgetown, among other reputable names.
Ervin logged his years of experience for a larger company before working in a teaching capacity. He's spent time with National Merit Scholars, valedictorians, students with learning disabilities, and just those with the good old-fashioned test jitters. He has worked in both the private and public school sectors and seen his students reach and exceed their own expectations. In some cases, SAT scores jump by more than 500 points, a provocative change for college admissions. Ervin studied English and Spanish as an undergrad at University of San Diego. He completed graduate school coursework in English at Rice University. While his Verbal skills are practiced and proven, he has a strong grasp of the Math skills needed to conquer the SAT, too. Beyond standardized test prep, Ervin loves spending time with his wife of 27 years, doing crossword puzzles, fishing, and spoiling his grandchildren.