SAT Prep Courses in Hong Kong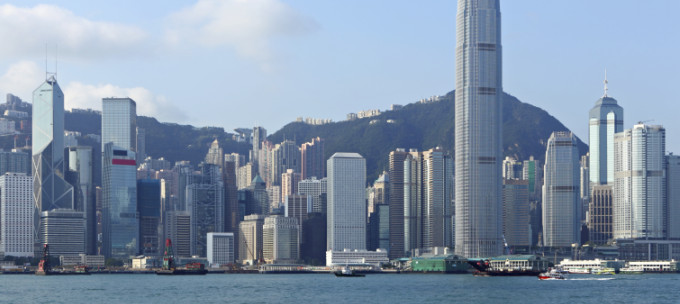 SAT Preparation in Hong Kong (China)
If you are preparing to take the SAT, look no further. Manhattan Review has the resources you'll need to excel on exam day. We've been around since 1999, helping students reach their goal scores and get into their dream schools. We have deconstructed the test to create our top-quality SAT prep courses, and then we help students who seek high scores to strategically prepare for the big test. From private tutoring in Hong Kong to Interactive Online courses, we are able to offer a variety of SAT courses to accommodate all schedules and styles of learning. Our unique test prep method has proven results, and is delivered by experienced, highly educated SAT tutors in the Hong Kong area.
Strong SAT scores help strengthen an undergraduate application. Our past students have enrolled in Ivy League giants such as Harvard University, Brown, and Princeton. With competitively high SAT scores, the sky is the limit and the application choice is yours. There are a number of impeccable institutions right in Hong Kong, from the renowned University of Hong Kong and Hong Kong Polytechnic to Lingnan University. Hong Kong students have the advantage of location when it comes to great universities and higher education programs; take advantage of yet another step up and prepare efficiently and strategically for the test by working with one of Manhattan Review's fantastic tutors.

Funny, made things clear and related things to real life. The SAT / ACT course was very helpful, I don't think I would've improved my reading skills without it. This course also gave me strategies to break down a reading. I got a feel for the SAT and had practice in areas I struggled in.
- Niaema Fox (This student took our SAT preparation course)
Hong Kong
Phone: +852 5808 2704

Primary Course Venue:

Grand Hyatt
1 Harbour Road
Hong Kong
China

NOTE: We do NOT typically have staff at the venue, so email us before visiting the venue.
Meet a Hong Kong SAT Tutor: Moses C.
Moses does not believe in force-feeding his students years of formulas, equations, and high school curriculum to score high on the SAT. Having graduated from The University of Hong Kong with honors, Moses knows how to make use of and teach the most important nuggets of information from his comprehensive studies in calculus, algebra, geometry, and logic.
If you find yourself not naturally left-brained, Moses is the SAT tutor to help reprogram your thinking for more points on the math portion of the exam. Having started as a tutor for his friends, Moses quickly realized that he had a knack for making difficult concepts easier to understand. Now, entering a prestigious MBA program right here in Hong Kong, Moses specializes in helping high school juniors and seniors master the curriculum specific to the SAT exam.
With his score having been in the 99th percentile in math and the 98th in verbal, it's no wonder Moses has helped his former pupils get into top-ranked schools around the country. When he is not studying, teaching, or doing some combination of the two, Moses is a huge sports fan who loves playing basketball and, whenever waves are nearby, surfing.