SAT Prep Courses in Hollywood (California)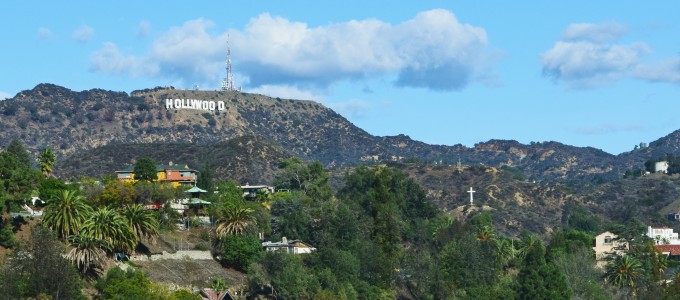 As the first standardized test taken by the majority of standardized test-takers, the SAT can be a critical step in one's academic life and is still a major factor in the admissions process for many academic institutions across the world. Manhattan Review has been helping students with their SAT preparation in various forms since 1999, including students in the Hollywood area. Students who take advantage of the services of Manhattan Review for SAT prep will find that they have a wide variety of different options from which to choose. Manhattan Review offers study assistance in the form of group courses, private tutoring, and practice exams. These options are available either individually or in combination with one another in the form of customizable packages. Regardless of what one chooses, Manhattan Review's instructors are the most experienced in the Hollywood area, and the practice tests most accurately reflect the exam in its most recent form.
Students who take a group course or private tutoring with Manhattan Review have the ability to utilize their instruction either online or in-person depending on what is best for them and their needs. Students can also customize their lesson plan if they choose to work with a Manhattan Review private tutor, which allows them to deliver a more well-rounded performance on the day of the exam and focus on what they feel would be most beneficial for their process. Students who work with an in-person tutor in the Hollywood area are able to work with their instructor in a mutually agreed upon location that benefits both the teacher and the student. Regardless of which option the student chooses, they are able to take advantage of a curriculum that reflects the exam in its most current incarnation with regards to formatting and content, as Manhattan Review annually updates its practice exams and courses of study to reflect the previous year's developments to the SAT.
Students who have worked with Manhattan Review to help them in their SAT course of study have managed to develop a greater knowledge of the material and executing it on the day of the exam. They have thus subsequently improved their SAT scores via their preparation. Students who have utilized Manhattan Review and gotten a high score on the SAT have used it to gain acceptance at a wide variety of universities. Hollywood students have gone to schools in the area such as UCLA, Stanford, Pomona, and Berkeley. They have also gone to schools such as Harvard, Yale, University of Chicago, Columbia, Oxford, Tufts, Brandeis, Bates, Loyola, Brown, Emory, and many others. Students have managed to also translate their academic backgrounds into success at various companies both in and out of Hollywood, including at Fortune 500 companies such as Bank of America, Walmart, Apple, Microsoft, and many others. Call or email an academic program advisor today to learn more.

Funny, made things clear and related things to real life. The SAT / ACT course was very helpful, I don't think I would've improved my reading skills without it. This course also gave me strategies to break down a reading. I got a feel for the SAT and had practice in areas I struggled in.
- Niaema Fox (This student took our SAT preparation course)
Hollywood
Primary Course Venue:

Manhattan Review GMAT GRE LSAT Prep
Hollywood Teaching Center at the Hilton
555 Universal Hollywood Dr
Los Angeles, CA 91608-1001

Phone: (323) 212-3197

NOTE: We do NOT typically have staff at the venue, so email us before visiting the venue.
Meet a Hollywood SAT Tutor: Norma K.
Norma K. has been helping students in and out of the Hollywood area with preparation for standardized tests such as the SAT and ACT since her time at Stanford, where she earned a Master's in education and then went on to become a teacher and tutor in the California area, including helping students who were looking for standardized test prep with Manhattan Review.
Norma's methods for helping her students master the material that is covered on their chosen standardized test have been refined by working as both a group course instructor and private tutor with Manhattan Review, and has used a plethora of teaching techniques to help her students over the years. In her spare time, she attends the theater and performs in plays.