SAT Prep Courses in Hamburg (Germany)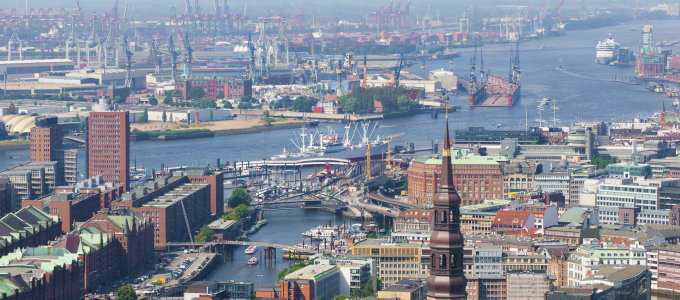 Hamburg students interested in studying at universities in the United States can strengthen their college applications with Manhattan Review's local SAT prep services. Our Hamburg SAT offerings include in-person SAT prep classes, virtual SAT classroom instruction in online interactive format, private SAT tutoring, and SAT practice tests. Manhattan Review's SAT instruction has led to high test scores for students around the world, and we serve major cities in Europe, Asia, North America, and Australia. Our company was founded in 1999 to accommodate the large market for international test prep that most other companies neglect, and we therefore are better suited to the educational needs of international students than any of our competitors. Manhattan Review's SAT educators are graduates of the best universities in the United States, but they are also intimately familiar with the overseas communities in which they live and work. This gives our Hamburg students SAT instruction that is an ideal combination of American and European educational techniques, processes, and philosophies.
Most students are aware that many American universities no longer require standardized test scores for admission, but they may not know that very few of these institutions feature prominently in the national rankings. According to the National Center for Fair and Open Testing, an educational advocacy organization that collects data on standardized testing policies, the only test-optional school in the top 50 is Wake Forest University (currently ranked at no. 27 by U.S. News & World Report). Two others are characterized as "test-flexible," a more restrictive designation: New York University (no. 32) and the University of Rochester (no. 33). The overwhelming majority of selective schools require and rely on standardized testing. The Massachusetts Institute of Technology, for example, reports an overall acceptance rate of 8%, but a given student's chances can be significantly higher or lower than this overall average depending on SAT performance. Admissions statistics provided by MIT show that a student with an SAT Math score of 750 or above has a 12% chance of acceptance, but just 3% at 650-690 and 0% below 650. SAT Critical Reading scores between 750 and 800 are linked to a 15% admit rate, but just 2% of students below 600 were offered admission.
SAT prep should therefore play a significant role in the college preparation process. Manhattan Review's SAT prep courses and private tutoring have gotten our students accepted to the top universities in the United States, including Harvard, Princeton, MIT, Yale, Stanford, Georgetown, UC Berkeley, and the University of Virginia. Our past SAT students have succeeded beyond the academy, and have become respected employees of important companies around the world. Fortune 500 firms, such as General Electric, Express Scripts Holding, Cardinal Health, and State Farm Insurance have hired our clients, as have Hamburg businesses such as Kienzle Uhren, M.M Warburg & Co., Toepfer International, and UFA Sports. Contact Manhattan Review immediately for more information on how we facilitate success in college and beyond.

I like his walkthrough of the problems. Also the strategies he gave. It helped me improve my English and writing. I went up on my SAT scores.
- Jeleine Toussarz (This student took our SAT preparation course)
Hamburg
Primary Course Venue:

Radisson Blu Hotel
Marseiller Strasse 2
20355 Hamburg, Germany

NOTE: We do NOT typically have staff at the venue, so email us before visiting the venue.
Meet a Hamburg SAT Tutor: Alex P.
Alex P., who grew up near New Orleans, Louisiana, was an outstanding student and star baseball player at his high school. His composite SAT score of 2320 was the third-best in his class, and helped him receive several scholarship offers. He chose the University of Michigan, where he completed an undergraduate degree in sociology before acquiring a master's degree in the same field from the University of Wisconsin – Madison (a top-ranked program in that discipline).
Alex has been an SAT tutor since his freshman year of college in 2007. He has helped hundreds of students reach the upper-percentiles of all test-takers and get accepted to at least 30 of the top 50 universities in the United States, including MIT, Brown, Duke, and Cornell. In addition to his SAT tutoring, Alex is also an active statistical researcher, and provides analysis of certain social trends to both public and private organizations. His favorite hobbies are following Major League Baseball, doing crossword puzzles, and listening to the American rappers of the 1990s.