SAT Prep Courses in Glendale (Arizona)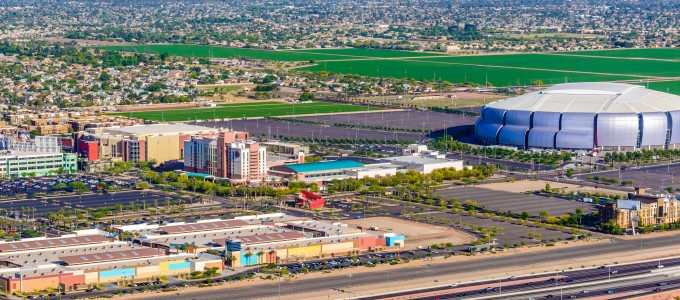 For some high school students, applying to colleges and universities can be overwhelming and stressful. This is particularly true for those students who are applying to colleges and universities that require the Scholastic Assessment Test, or SAT, as part of the application process. Designed to measure basic skills necessary for success at the college level such as reading, writing, and math, the SAT effectively serves as a gauge that is used by the college admission boards to determine academic aptitude and overall potential of the applicants. Prospective college students who are seeking to impress their school of choice with a high score on the SAT should look no further than Manhattan Review, the industry leader in SAT test prep consultant services, for world-class SAT test prep courses guaranteed to help them achieve their best SAT test score.
For over 15 years, Manhattan Review has been the number one test prep service helping high school students to achieve their best possible score on the SAT. As the most trusted name in SAT test prep consultant services, Manhattan Review delivers a state-of-the-art program that gives prospective college students the opportunity to custom design their own learning plan. This unprecedented approach not only puts the control of the entire test prep process back in the hands of the students, but also gives them the chance to fully examine their test prep strategy while providing expert level support to give guidance along the way, as needed. For the participants that prefer a more independent learning style of learning, we offer access to our online portal of interactive courses, while for the more traditional student, we offer one-on-one sessions with one of our elite private tutors, some of the top professionals in Glendale who also have successful track records with performing well on standardized tests such as the SAT. Additionally, all of our SAT test prep participants are given access to a host of supplemental learning materials such as our SAT practice tests, which are proven to increase our participant's test scores significantly.
In Glendale, Manhattan Review has generated a reputation for working with the best and the brightest of the local community. From the top colleges and universities to the top employers in the area, both Manhattan Review and Manhattan Review's SAT test prep students are considered the standard. As a result, Manhattan Review's test prep participants have gone on to get accepted into Glendale Community College, Arizona State University's Thunderbird School of Global Management, and Midwestern University, several of the most notable programs in Glendale. Similarly, major employers in Glendale including Banner Health System, Arrowhead Hospital, CSAA/AAA, Honeywell Aerospace, Humana Healthcare, Empereon Constar, Ace Building Maintenance Co., Bechtel Corporation, Conair Corporation, Arrowhead Mall, Wal-Mart, Westgate, Tanger Outlets, and Sanderson Ford have also demonstrated a commitment to both Manhattan Review and our SAT test prep participants by choosing to hire our SAT test prep participants over other applicants because they are also confident in the team of professionals at Manhattan Review and their ability to develop top talent. Get the tools and resources to earn your best possible score on the SAT from Manhattan Review, Glendale's number one SAT test prep service. Contact Manhattan Review today to sign up.

Funny, made things clear and related things to real life. The SAT / ACT course was very helpful, I don't think I would've improved my reading skills without it. This course also gave me strategies to break down a reading. I got a feel for the SAT and had practice in areas I struggled in.
- Niaema Fox (This student took our SAT preparation course)
Glendale
Primary Course Venue:

Manhattan Review GMAT GRE LSAT Prep
Glendale Teaching Center at the Hampton Inn
7350 N Zanjero Blvd
Glendale, AZ 85305

Phone: (623) 207-9057

NOTE: We do NOT typically have staff at the venue, so email us before visiting the venue.
Meet a Glendale SAT Tutor: Belle D.
Growing up, Belle was always interested in space and took a liking to building things, like miniature model spacecraft. Her childhood passion eventually grew into a thriving career in aerospace engineering with lots of academic effort before going on to attend the locally respected Arizona State University in Tempe. Upon moving back to her hometown of Glendale to accept a position with the highly respected Honeywell Aerospace, and only seven years later, Belle is one of the most respected and successful professionals in her field. She has been published, presented at several international conferences, and served as a mentor for many up and coming professionals, particularly making an impression on high school students.
Since joining our team of elite private tutors in Glendale, Belle has played a significant role in helping Manhattan Review to provide high school students with industry-leading SAT test prep consultant services. Our students love to work with Belle for several reasons including her depth of subject matter knowledge and her ability to help each of them turn a learning adversity into a learning opportunity. Despite her own academic achievements, Belle struggled early until she finally learned to adapt her study habits and test preparation strategies to her own learning style. This is information changed Belle's life and she hopes to impress a similar change for the better on the lives of her SAT test prep students at Manhattan Review in Glendale.