SAT Prep Courses in Geneva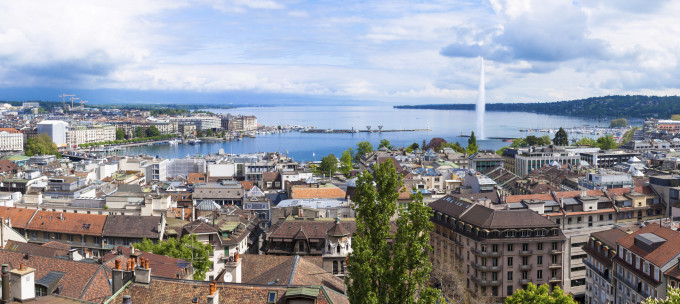 What is your first-choice school for undergraduate studies? Near Geneva, academics have convenient access to the prestigious programs at University of Basel, University of Bern, University of Fribourg, University of Geneva, University of Lausanne, University of Lucerne, University of Neuchâtel, Università della Svizzera Italiana, University of St. Gallen, ETH Geneva, and so many more. At Manhattan Review, our courses are intensive, rigorous, and they really work.
Sign up for classroom courses to enjoy a structured, energetic environment with fellow ambitious pupils! If you're unable to attend in person, you can connect and engage with our customizable SAT course syllabus through our Interactive Online Courses. For individualized attention tailored to your unique learning needs, we also offer the option for exclusive private tutoring services in Geneva. You'll work with a one-on-one ratio to strengthen areas of weakness and approach the SAT exam with competence and confidence.
Put your best foot forward now, and you'll enjoy the long-term benefits of quality high education. Whether you're currently a high school student, a high school graduate ready to get back into the classroom, or a parent seeking the best for your scholar, you've come to the right place. Manhattan Review offers world-class resources and boasts a solid track record of successful results. Students who utilize our expertise and services have gotten into the best schools around the globe, including Harvard, Yale, Columbia, Brown, Princeton, University of Toronto, Oxford University, Cambridge University, and premier learning institutions on several continents.
With an abundance of SAT practice tests, students can get better acclimated with how each section of this standardized exam works. That level of familiarity ensures that there are no surprises when the time rolls around to complete the assessment. Since 1999, Manhattan Review has left no stone unturned in analyzing, deconstructing, and understanding the rationale behind the test's typical lines of questioning. We've connected the common threads to see trends over the years and keep our course syllabus as relevant with the times as possible. Our experts have also broken down the tricks and savvy testing strategies that will help you score more points. Collaborate with our company for access to world-class SAT support, and start your undergraduate career with a solid footing.

Funny, made things clear and related things to real life. The SAT / ACT course was very helpful, I don't think I would've improved my reading skills without it. This course also gave me strategies to break down a reading. I got a feel for the SAT and had practice in areas I struggled in.
- Niaema Fox (This student took our SAT preparation course)
Geneva
Primary Course Venue:

Novotel Geneve Centre
Rue de Zurich 19
Geneva 1214, Switzerland

NOTE: We do NOT typically have staff at the venue, so email us before visiting the venue.
Meet a Geneva SAT Tutor: Justine V.
Justine and her husband have moved around quite a bit to keep up with his career. To accommodate this lifestyle, Justine is able to pick up and go easily as a freelance writer who contributes to a variety of digital and print publications, social media marketing, and blogging campaigns. She graduated from University of California-Fullerton, the largest of the school system's 23 campuses. She continued her studies to acquire her MBA at her alma mater's competitive business school. During this time, she learned how to brand herself as an independent agent of the marketing and advertising sphere.
Justine has lived in several cities around the United States, as well as Rome, Barcelona, Lisbon, and Paris. In 2014, the couple settled into Geneva for a longer-term stay. Almost immediately, the well-traveled academic and professional began tutoring for Manhattan Review. Specializing in SAT test prep, Justine has thrived in the classroom setting with our SAT course syllabus in hand.
Drawing from her unique experiences and global perspective, her own experience demonstrates to her students just how much is possible when you work toward your goals. In addition to writing and tutoring, Justine is a trained classical singer and loves to write her own music, go to the theater, and enjoy enriching and exotic travel experiences. The couple has planned their next getaway exploring the incredible fire-and-ice paradise of Iceland.