SAT Prep Courses in Fort Worth (Texas)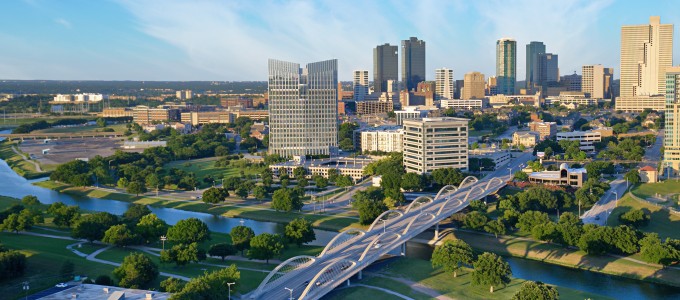 For students who are looking to take the SAT in Fort Worth, Manhattan Review can offer you a wide variety of options to help you in your preparation for the most widely taken and generally recognized of the standardized tests you can potentially take throughout the course of your academic and professional life. What Manhattan Review can potentially offer students in the Fort Worth area who are looking to get help with their SAT exam preparation is a curriculum that was established in 1999 and has been kept regularly updated ever since to reflect the changes in formatting, content, and general layout that have characterized the ever shifting nature of the SAT exam. Students who choose to utilize Manhattan Review to help them get through the preparation process for the SAT exam are sure to find that they will go into the day of the test with increased confidence in their capabilities.
Students in the Fort Worth area who choose to take advantage of the test preparation options that Manhattan Review has available can potentially choose from a variety of study plans. Manhattan Review offers a group course that allows SAT students to come together and potentially use the opportunities to both meet other students preparing for the same set of material while also having the guidance of a professional instructor along the way. These group courses can be taken both in person and online depending on the preferences of the student. Professional tutoring is also an option for students who would like to have the one on one guidance of an instructor who has familiarized themselves with the layout of the SAT. Private tutoring can not only be done both in the privacy of one's home and online depending on personal preference, but the tutoring plan is also flexible and can be adjusted on the students' needs.
Manhattan Review can also provide students who register for a test preparation program with practice tests for the SAT that are kept up to date and organized according to what has most recently become relevant to the study material for the exam. Students who have utilized Manhattan Review for its practice exams, group courses, or private tutoring options have gone on to achieve high scores on the SAT and gained admission to more prestigious and highly ranked universities as a result. Students have also been able to launch their success in academics to help them with their careers in the long term, including numerous students who have gone on to work for Fortune 500 companies. Manhattan Review can help any student in the Fort Worth area with their problems for the SAT. Contact one of our academic program advisors today via phone or email to discuss potential options for studying.

He was able to break down difficult material. I was able to destruct and master the basic things I would need to get a good score on the SAT.
- Sade Catlyn (This student took our SAT preparation course)
Fort Worth
Primary Course Venue:

Manhattan Review Prep
Hilton Fort Worth
912 Northton Street
Fort Worth, TX 76104

Phone: (212) 316-2000

NOTE: We do NOT typically have staff at the venue, so email us before visiting the venue.
Meet a Fort Worth SAT Tutor: Christina M.
Christina M. has been helping students on their preparation for the SAT and ACT since she began working as a high school teacher. She began her work as a tutor on the side to help students that were struggling, since it was specifically what she became an educator for. She has helped many students improve their scores over the years.
Christina has been living in the Texas area since childhood and completed her undergraduate degree at the University of Texas Austin before she moved to Fort Worth to continue her teaching career. She began working with Manhattan Review shortly after arrival and has been tutoring for the SAT and ACT ever since. In her spare time, Christina plays the keyboard and sings.