TOEFL Prep Courses in Evanston (Illinois)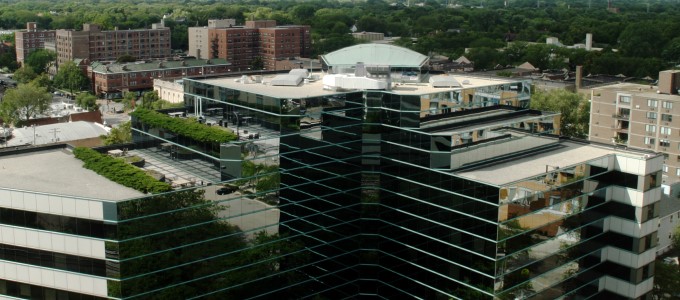 Evanston students taking the Test of English as a Foreign Language (TOEFL) can meet the standards of their degree programs with Manhattan Review's TOEFL learning plans. We offer group TOEFL courses in on-site and online formats as well as TOEFL private tutoring and TOEFL practice tests. Though the TOEFL has discreet sections on reading, writing, speaking, and listening, the exam's primary emphasis is on evaluating test-takers' ability to combine these skills. Students who receive high scores on the TOEFL can assume that they have the language skills necessary to function in university coursework and in everyday non-academic aspects of life on college campuses. Manhattan Review's TOEFL students become proficient in all varieties of TOEFL exercises through innovative methods of instruction. We also teach our students the most effective ways to study outside of the classroom and how to use time management and other testing skills to maximize scores. Start becoming a better English speaker today with Manhattan Review in Evanston.
There are many advantages to the TOEFL as an assessment, especially the internet-based version (iBT). Accessibility is one of the main benefits, and the TOEFL iBT can be taken throughout the year at test centers worldwide. There are at least nine TOEFL test centers in the State of Illinois, including locations in Chicago. The TOEFL also develops abilities that are extremely useful to university students, and TOEFL exercises are written to duplicate college course content and common interactions with university staff. TOEFL prep therefore continues to pay off long after the student has passed the test. Finally, students taking the TOEFL can assume that their scores will be accepted by all universities in the United States (this is not necessarily the case with the IELTS, the other major English language assessment for secondary speakers). If you are entering an undergraduate or graduate program at an American university, the TOEFL is almost certainly the best choice for you.
Manhattan Review's TOEFL prep courses and private tutoring have helped students from all over the world meet the TOEFL requirements of prestigious universities. Our TOEFL clients have been accepted to Princeton, Harvard, Stanford, Columbia, the University of Chicago, Northwestern, Cornell, UC Berkeley, Georgetown, Johns Hopkins, the University of Pennsylvania, the University of Michigan, Dartmouth, Brown, New York University, Vanderbilt, Duke, Emory, UCLA, the Massachusetts Institute of Technology, and many other world-class schools. Our TOEFL instruction has helped countless students become successful professionals at American businesses. Some of our former TOEFL students are now working for Evanston's top companies, including Nabih's Inc., Magnetar Capital, Arc Technology Group, Bernard Food Industries, and First Bank & Trust. Others have accepted jobs at Fortune 500 companies (e.g. Bank of America, State Farm Insurance, United Technologies, Lockheed Martin, and Wells Fargo). To learn more about Manhattan Review's Evanston TOEFL prep services, contact us today.

My classes with Mr. Scheno were perfect to prepare for the actual TOEFL test – I can give my total recommendation for attending his classes. During our first appopintment he analyzed my strengths and weaknesses to set up my personal course syllabus. These customized classes improved my writing, speaking, reading and listening abilities a lot and raised my confidence to succeed the TOEFL test, which I in fact succeeded. At any time, Mr. Scheno responded rapidly and accurately to my questions and was available even beyond classes. It was a great and successfull experience to work with Mr. Scheno. Many thanks!
- Mirco (This student took TOEFL tutoring)
Evanston
Primary Course Venue:

Manhattan Review GMAT GRE LSAT Prep
Evanston Teaching Center at the Hilton
1818 Maple Ave
Evanston, IL 60201

Phone: (847) 425-4381

NOTE: We do NOT typically have staff at the venue, so email us before visiting the venue.
Meet an Evanston TOEFL Tutor: Milos M.
Milos M. is a graduate of UC Berkeley and the University of Illinois at Urbana-Champaign, with bachelor's and master's degrees in education. He has been a language instructor and test prep tutor for 12 years, and he has taught courses for the TOEFL, IELTS, and English as a second language. He joined Manhattan Review's Evanston branch in 2017 after a lengthy career in the Los Angeles area.
Milos has taught every type of TOEFL course in common existence, from online prep classes to on-site individual tutoring plans. His students have come from more than 30 countries of origin and more than 50 academic disciplines, and they have been accepted to degree programs at the bachelor's, master's, and doctoral levels. His hobbies include soccer, crossword puzzles, and studying the history of his Serbian ancestors.