SAT Prep Courses in Evanston (Illinois)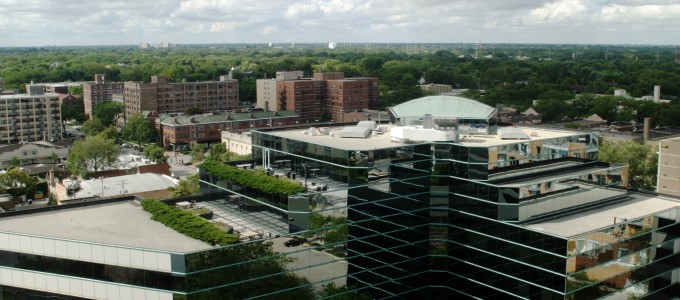 Prepare for the SAT on-site in Evanston or online from anywhere with Manhattan Review's comprehensive SAT learning plans. We offer a full range of SAT services for prospective undergraduate students in Evanston. Available options include traditional SAT prep courses and SAT private tutoring at convenient Evanston locations, online SAT instruction, and SAT practice tests. Manhattan Review, a worldwide educational services company founded in 1999, has guided thousands of students to the SAT scores required or expected by selective universities in the United States and anywhere else the test is accepted. Our experienced, dedicated, and engaging SAT instructors teach students how to develop all of the necessary SAT skills, study techniques, and testing strategies for elite SAT score performance. All of our SAT learning plans promote the broad thinking skills that lead to short-term success on the SAT and longer-term accomplishment in undergraduate courses. For full details on our Evanston SAT prep services and answers to any of your questions, contact us by email, phone, or online.
Manhattan Review's SAT instruction has been consistently validated by the accomplishments of our students. Our SAT clients in Evanston and other major cities around the world have been accepted to elite undergraduate degree offerings at Princeton, Stanford, the Massachusetts Institute of Technology, Harvard, Cornell, the University of Pennsylvania, Northwestern, Dartmouth, Columbia, the University of Chicago, the California Institute of Technology, the University of Michigan, the University of California-Berkeley, New York University, Georgetown, the University of Virginia, Johns Hopkins, and many other great schools. A number of our former SAT clients are now fully engaged in rewarding careers at Fortune 500 companies, including Archer Daniels Midland, Walgreens Boots Alliance, Bank of America, World Fuel Services, and Microsoft. Past Manhattan Review students now work for important firms in Evanston, such as Bernard Food Industries, Arc Technology Group, Lockboxer, First Bank & Trust, and Magnetar Capital. At Manhattan Review, we're proud of our past students, but we are even more enthusiastic about teaching the next generation of SAT learners.
A great deal of information about the SAT requirements or expectations of universities in the United States is publicly available online. The schools themselves are usually the best source of information, and these data are eminently helpful to the setting of target scores. The University of California-Los Angeles, for example, publishes its acceptance rates by SAT score. UCLA applicants with SAT composite scores of 2100 or higher (on the pre-2016 2400-point scale) are more likely to be admitted than rejected, and the acceptance rate for such applicants is almost 52%. The admit rate declines dramatically for students with lower scores, to 15% at the 1800-2090 score level, 8% at 1500-1790, 4% at 1200-1490, and less than 1% below 1200. College Board concordance tables show that a 2100 on the old SAT is equivalent to approximately 1465 on the 2016 version of the exam. Though UCLA is one of the few institutions to provide statistics at this level of detail, almost all universities will at least list the averages of their accepted students. Undergraduate applicants can use this information to calculate SAT score goals.

I like his walkthrough of the problems. Also the strategies he gave. It helped me improve my English and writing. I went up on my SAT scores.
- Jeleine Toussarz (This student took our SAT preparation course)
Evanston
Primary Course Venue:

Manhattan Review GMAT GRE LSAT Prep
Evanston Teaching Center at the Hilton
1818 Maple Ave
Evanston, IL 60201

Phone: (847) 425-4381

NOTE: We do NOT typically have staff at the venue, so email us before visiting the venue.
Meet an Evanston SAT Tutor: Eduardo E.
Eduardo E. was born and raised in Mexico City. He completed an undergraduate degree in sociology at the University of California-Berkeley and a master's degree in education at the University of Southern California. He is a full-time teacher in an Evanston public school, and also maintains a busy schedule of SAT prep courses and private tutoring sessions. Eduardo has six total years of SAT teaching experience.
Eduardo has helped his SAT clients get accepted to all of the major universities in the Chicago area as well as Ivy League schools and other highly selective institutions. His students consider him a friendly, focused, and devoted educator with a gift for teaching. In his spare time, Eduardo plays basketball, reads newspapers and newsmagazines, and roots for the Chicago Bulls.