SAT Prep Courses in El Paso (Texas)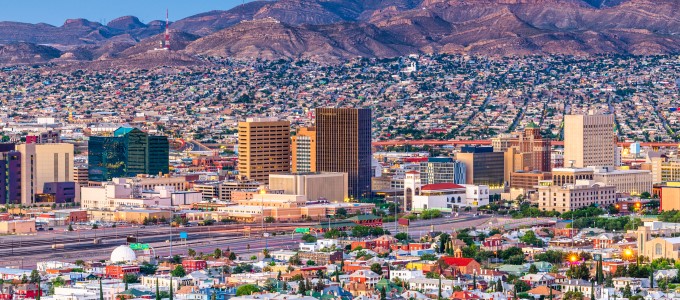 If you have visions of attending some of the most elite undergraduate programs in the US or abroad, now it is time to start planning to make those dreams a reality. So far you have perhaps been involved in sports and other extracurricular activities and have maintained a formidable GPA, but there is one more piece to the puzzle – top SAT scores. Manhattan Review in El Paso offers comprehensive preparation services for the SAT, which may be taken in a variety of formats. Some students prefer group SAT courses, which are available both on-site and online. We offer flexible scheduling to fit around all those activities you participate in which make you such a strong candidate in the first place. We also offer one-on-one SAT tutoring, which can likewise be taken either on-site or online and at conveniently scheduled times. Since 1999, Manhattan Review has been preparing top students to ace university admission tests at the undergraduate and graduate levels. Over the years, Manhattan Review students have been accepted to highly selective schools such as Brown, Dartmouth, the University of Virginia, Harvard, Princeton, the Massachusetts Institute of Technology, the University of Virginia, the University of California-Berkeley, Cornell, Georgetown, and many more. Start improving your undergraduate application today with Manhattan Review's SAT services for El Paso students.
Upper secondary school students are competing in a more rigorous environment than their predecessors. More people apply to universities every year, meaning in order to stand out, the standard for the SAT raises. While the SAT is an indicator for top programs of a student's academic potential, it is not based directly on content studied in high school. Therefore, high-scoring students almost invariably have one thing in common: test preparation of the best quality. Manhattan Review has spent more than 20 years crafting SAT materials to help students feel confident that they are ready to tackle test day. We are sure to stay on top of changes in the SAT, and have proven lesson plans to help students in our prep courses and in private tutoring sessions make big gains. Learn more about our plans in El Paso that will help you maximize your test score potential and submit a college application that stands out among all the rest.
Remember that the goal is not just entering into the most elite college and university programs available, but to access what they have to offer for your future career goals. The best universities generally produce graduates who earn more at all stages of their careers than alumni of less selective schools. Having university name-recognition on your resume is an asset, so invest in your future now. Whether it is higher early-career or after 10 years of experience, salary surveys show that graduates of elite universities such as Harvard or Massachusetts Institute of Technology earn almost twice as much in their career as those who attend less selective universities. Why admission to these programs gives an advantage is somewhat nuanced. Students in elite programs are often high acheivers, they have more internship opportunities, and simply university name-recognition makes their resume stand out. Contact us today to take advantage of what Manhattan Review has to offer you to raise your SAT score!

Good SAT test taking strategies learned. I developed new skills and feel more prepared.
- Kevin Gonzalez (This student took our SAT preparation course)
Meet a El Paso SAT Tutor: Susanne F.
Susanne joined Manhattan Review in 2012 to be one of our top SAT and ACT instructors. Before becoming a full-time Manhattan Review instructor, Susanne taught secondary Calculus and Algebra II in El Paso for 16 years. She has been a resident of El Paso for more than 20 years, and she loves living and working in one of the world's most culturally diverse regions.
Susanne completed an undergraduate degree in education at the University of Texas at Austin, and then earned her master's degree in education at Rice University. When she is not working with her students, Susanne enjoys practicing piano, which she took up in adulthood, reading, and spending time outside.