SAT Prep Courses in Dublin (Irland)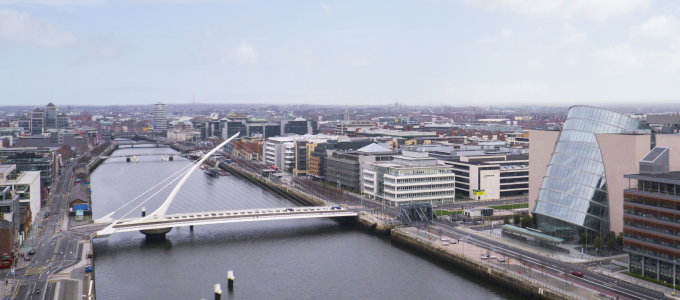 Preparing to enter college can be an overwhelming experience for most prospective students. This is especially true for those college hopefuls who have anxiety about the application process, including studying for and taking the Scholastic Assessment Test, or SAT. Designed as a tool to measure such basic skills as reading, writing, and math minimally required for academic success at the college level, the SAT has become an important instrument in weeding out the best and brightest of potential candidates. Knowing this, many prospective college students have realized that their traditional study habits are adequate enough to help them achieve their goals and as a result, have sought out professional services to help them achieve their goals. Manhattan Review is can help.
Since 1999, Manhattan Review has been the industry leader in delivering SAT test prep services to prospective college students all over the world, including right here in Dublin. We accomplish this by offering college hopefuls the unprecedented opportunity to custom design their own learning program according to their individual learning style and availability. Specifically, we offer students access to our elite professional tutors, who just so happen to represent some of the most successful individuals in the respective fields, as well as access to other tools and resources designed to enhance their learning experience, such as SAT practice tests. Additionally, we provide state-of-the-art interactive courses unlike any other test prep service around.
Over the years, Manhattan Review has earned a stellar reputation as a result of our investment in the up and coming professionals in the Greater Dublin Area. All of the top colleges and universities in the area, including the Dublin Institute of Technology, the University of Dublin, Dublin City University, the Dublin Business School, the Economic and Social Research Institute, the Institute of Public Administration, Griffith College Dublin, the Gaiety School of Acting and the New Media Technology College, have all endorsed the work we do with prospective college students in Dublin. So have the local top employers as well. It is not uncommon for companies like Microsoft, Google, Amazon, eBay, PayPal, Yahoo!, Facebook, Twitter, Pfizer and Citibank to hire our past students as well because they know from experience that our students are among the best and brightest that Dublin has to offer.

Funny, made things clear and related things to real life. The SAT / ACT course was very helpful, I don't think I would've improved my reading skills without it. This course also gave me strategies to break down a reading. I got a feel for the SAT and had practice in areas I struggled in.
- Niaema Fox (This student took our SAT preparation course)
Dublin
Primary Course Venue:

Hilton Dublin
Charlemont Place
Dublin 2, Ireland

NOTE: We do NOT typically have staff at the venue, so email us before visiting the venue.
Meet a Dublin SAT Tutor: Benedict F.
Like so many people, Benedict did not know what career to pursue until he was already in college. And while that didn't prevent him from working hard, academically, and doing everything it took to get accepted into one of the top colleges in the United States, the University of Southern California (USC) at Los Angeles (including acing the SAT), he knew that if he kept working hard and trying new academic experiences (like attending school abroad), that he would end up finding his true passion. He was right. In fact, it was while he was attending a summer abroad program in Dublin, Benedict had the clarity of mind that he had been seeking with respect to the direction of career, primarily as a result of one experience in Dublin in which he spent time touring a major pharmaceutical company.
After graduating from USC Los Angeles, Benedict went back to Dublin, where he had secured a job in his new chosen field. Since then, he has worked his way up to a senior manager level position, which incorporates some mentoring/coaching into his daily responsibilities. It was actually the latter part of his position that gave way to revealing yet another passion for Benedict, wanting to develop future talent. Not long after that reveal, Benedict happened upon Manhattan Review in Dublin, where he has been a highly enthusiastic private tutor for over six years, without fail. Our students love working with Benedict because he has so much to offer by way of personal life experiences (that have ultimately helped shape his incredibly positive world view) and his wealth of knowledge as a highly successful professional in one of the top industries in Dublin.