SAT Prep Courses in Dubai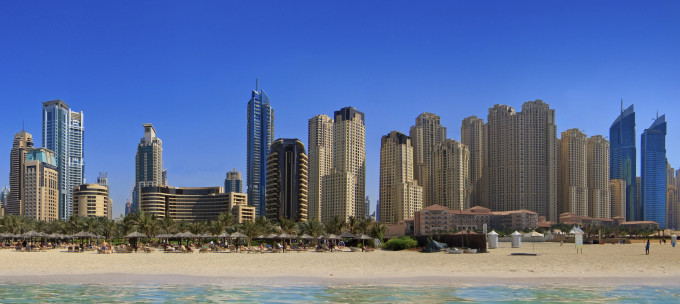 SAT Preparation in Dubai (United Arab Emirates)
An advantageously located city, Dubai is a regional hub for trade, tourism, and commerce. Right at the intersection where East and West meet, this UAE city is well known for its topnotch selection of schooling in higher education. This Gulf city is unrivaled in its number of international branch campuses that attract enrollment from across the globe. This enhances a global network with more transnational students and increased diversity. Students seeking top scores in Dubai can join international scholars searching for a truly unique learning experience.
The higher education facilities in Dubai are shaping tomorrow's leaders in this booming hub of business. As schools keep sprouting up and the number of institutions steadily increases, Dubai is that much more established as an educational zone on the map. Get into your first-choice program in Dubai or abroad by scoring in the top percentiles of the SAT. A high standardized test score will strengthen your undergraduate application and really hold the universities' attention.
Save yourself a spot in the Dubai International Academic City, a free zone for education and the exchange of information with a global impact. Become the most competitive candidate for colleges and universities looking to enroll the most promising pupils. Manhattan Review can help you maximize your potential to get exposed to the best education. With this academic acumen, you can traverse an exciting new frontier toward your future.
Our SAT tutors in Dubai have world-class experience and expertise. These educators have succeeded on standardized tests, graduated from top-ranked schools, and developed versatile, dynamic skill sets as instructors, intellectuals, and business professionals. The SAT tutors in Dubai can work with you in a full-length classroom format, one-on-one private tutoring, or Interactive Online Courses. Find the learning platform that fits with your learning style and schedule, and we'll help you study all the right topics in just the right timeframe. Our study tools will take the stress out of the test prep. Instead, you can focus on gaining the strategies and insights that will ensure your success on exam day.
Whether you have taken the SAT before and want to improve your score or this is your first SAT, we are ready to help you achieve your goals with significant, measurable results. Watch your SAT score soar with the help of Manhattan Review's expert resources and professional tutors. Now you can join the thousands of students who have worked with us and gone on to graduate from the world's top undergraduate programs. From Harvard and Yale in the United States to Cambridge and Oxford in the United Kingdom– plus our presence in major cities all over the map– we can assist you on the route to acceptance letters.

I learned a lot of effective strategies for SAT writing/verbal.
- Taahirah Ali (This student took our SAT preparation course)
Dubai
Primary Course Venue:

Park Hyatt Dubai
Baniyas Rd
Dubai, United Arab Emirates

NOTE: We do NOT typically have staff at the venue, so email us before visiting the venue.
Meet a Dubai SAT Tutor: Ellie P.
Ellie graduated from New York University, where she received her Bachelor of Arts degree in Environmental Studies and minored in English. She was also a Dean's List student and an active member of student life, a soccer player, and a volunteer at the New York chapter of the ASPCA for stray dog and cat rescue. Always interested in helping others, Ellie began private tutoring during college and thrived in this role. As a career focus, she got involved with sustainability issues and interned at a major environmental protection agency headquartered in New York. Ellie started to look at the "big picture" issues affecting society on a more globalized scale.
She began traveling abroad with outreach programs affiliated with NYU and realized that her passion for travel matched her desire for environmental change. These experiences brought her to Central and South America, as well as New Zealand and Hong Kong. Ellie moved to Dubai in 2011 in pursuit of one such initiative and is currently working toward her Master's degree at American University in Dubai. In her spare time, she works with Manhattan Review as a highly accomplished mentor for students taking the SAT. Ellie also teaches five levels of English course when she's not expounding the essentials for proper SAT test prep.