SAT Prep Courses in Doha (Qatar)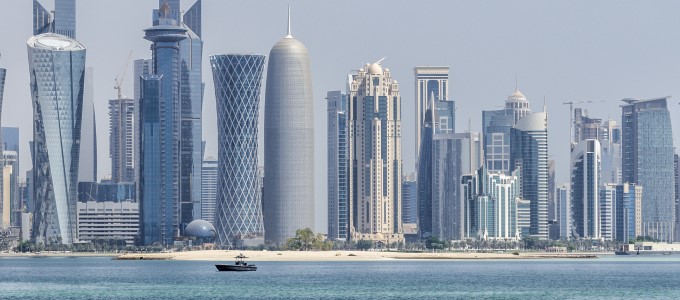 Get ready for the SAT at practical locations in Doha with Manhattan Review's rigorous and effective SAT prep services. Doha students can choose from a variety of comprehensive learning plans, including on-site SAT prep courses, online SAT classes, and SAT private tutoring, and we are also a respected provider of SAT practice tests. Our students develop all of the academic and testing skills necessary for optimal SAT performance, including innovative study techniques, savvy approaches to the test, and full knowledge of SAT content. Manhattan Review is a boutique test prep company that has been teaching students around the world how to prepare for the SAT since 1999, and our teaching has facilitated tens of thousands of acceptances to highly selective universities. Our SAT instruction is as engaging as it is effective, and our SAT teachers are the most qualified available in Doha. Get started on Doha's best SAT prep today by contacting Manhattan Review for details. We'll be happy to answer your questions online, by phone, or by email.
Although the SAT is no longer the most widely taken test for undergraduate admissions in the United States, it is still the preferred choice for applicants to the most selective universities. The ACT has overtaken the SAT in general popularity, but applicants to upper-tier schools still favor the SAT by wide margins. At Harvard University, 85% of first-year students took the SAT, compared to just 35% who submitted ACT scores (some applicants obviously took both tests). At the Massachusetts Institute of Technology, 76% of new students opted for the SAT, while 50% took the ACT. Princeton University reports that its SAT/ACT split was most recently 73% and 45% respectively, while at Stanford University, the numbers were 77% for the SAT and 51% for the ACT. Several reasons have been proposed for these preferences, ranging from regional bias in favor of one test or the other to opinions on the relative difficulty levels of the two exams. Regardless of the motives behind test-taker choices, the SAT is still highly relevant to university admissions at the undergraduate level.
Manhattan Review's SAT prep courses and SAT private tutoring in Doha and other major world cities have helped countless students gain admission to great schools such as Harvard, Stanford, Princeton, the Massachusetts Institute of Technology, Yale, UC Berkeley, the University of Chicago, the University of Pennsylvania, Dartmouth, Georgetown, the California Institute of Technology, Cornell, Columbia, Brown, Johns Hopkins, the University of Michigan, Carnegie Mellon, and the University of Virginia. Our former SAT students are regularly hired by the world's best companies. Some are now employed by Fortune 500 firms, such as United Continental Holdings, Enterprise Products Partners, JP Morgan Chase, New York Life Insurance, and Lockheed Martin. Others now work for companies in Doha, including Al Jazeera Media Network, Muntazah Oryx Investments, International Bank of Qatar, Hamad Medical Corporation, and BSI Steel. High test scores substantially increase the chances of acceptance to elite universities, and degrees from respected institutions lead to lucrative job offers. With Manhattan Review's SAT prep courses and SAT private tutoring in Doha, you can get started on your future today.

Good SAT test taking strategies learned. I developed new skills and feel more prepared.
- Kevin Gonzalez (This student took our SAT preparation course)
Doha
Primary Course Venue:

InterContinental
Off Al Wahda Road
West Bay
Doha
Qatar

NOTE: We do NOT typically have staff at the venue, so email us before visiting the venue.
Meet a Doha SAT Tutor: Tom T.
Tom T., a Boston native, has been teaching SAT prep courses and private tutoring sessions for Manhattan Review in Doha since 2013. He is a graduate of New York University (bachelor's degree in mathematics) and the University of Michigan (master's degree in education). Before moving to Doha, Tom was a New York City public school teacher for five years.
Tom's SAT instruction has helped several hundred students from Doha secure acceptance to selective universities in the United States. His SAT clients have gone on to major in many different academic disciplines, from the liberal arts to the hard sciences. In his spare time, Tom pursues a variety of hobbies, including woodworking, playing water polo, and cheering on the Boston Red Sox.