SAT Prep Courses in Denver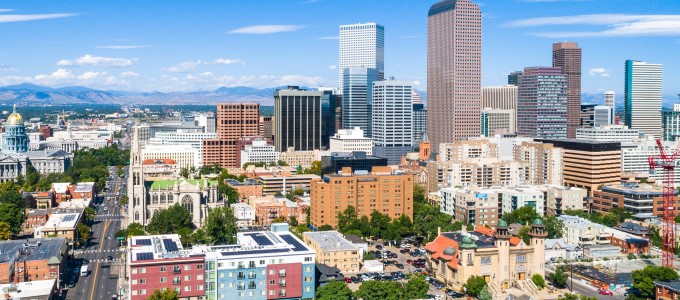 Every year, millions of perspective college students prepare to take the Scholastic Assessment Test, or SAT. The SATs not only represent a necessary hurdle to achieve entrance into the college of choice for a student, but can also represent a personal challenge. As much as students work hard in preparation for the SATs, many still feel that they are inadequately prepared. With the help of Manhattan Review's unprecedented SAT test prep, students can and will obtain the confidence they need to improve their chances of achieving a higher score on the SAT!
For over 15 years, Manhattan Review has been providing Denver students with the best SAT test prep in the area. We accomplish this by offering students access to top notch tutors, who also serve as leaders in their fields, interactice online courses and practice tests that are just like the real SAT, all available to students at their leisure. That's right, our highly rated program is a la carte, which gives students (and their parents) the comfort of flexibility. We understand that students have unorthodox schedules and we are here to accommodate.
After completing our SAT test prep program at Manhattan Review in Denver, students go on to get accepted into the top schools in Denver, both public and private. Past participants of our world-renowned program also go on to get hired by the top companies in Denver and across the country. As a result, our program not only gives students the tools and resources to perform better than their peers on the SAT, but they also go on to have a much more successful academic and professional career as well. There is no better investment in your future!

Funny, made things clear and related things to real life. The SAT / ACT course was very helpful, I don't think I would've improved my reading skills without it. This course also gave me strategies to break down a reading. I got a feel for the SAT and had practice in areas I struggled in.
- Niaema Fox (This student took our SAT preparation course)
Denver
Primary Course Venue:

Manhattan Review GMAT GRE LSAT Prep
Denver Teaching Center at the Hyatt
650 15th Street
Denver, CO 80202

Phone: (303) 309-4028

NOTE: We do NOT typically have staff at the venue, so email us before visiting the venue.
Meet a Denver SAT Tutor: Tabitha V.
From an early age, growing up in San Antonio, Texas, Tabitha was always the one to help others. Starting with her efforts to find toys for sick children when she was just seven years old, to her volunteer stint in the Peace Corps when she was just 18, to now with her dedication to being a foster parent.
On top of her innate willingness to be of service, Tabitha also possessed a unique skill at performing well on standardized tests. Coming out of high school, and after spending the summer in the Peace Corps, Tabitha studied for and aced the SATs, which gave her the opportunity to go study anywhere in the country that she wanted. Given that her family had moved from Denver, Colorado area when she was just a toddler and she still had family there, Tabitha chose to go back to her place of birth to pursue a life long passion of working in health care management.
After earning her Bachelor of Science in Health Care Administration at the Rueckhert-Hartman College for Health Professions at Regis University, Tabitha was able to walk right into an entry-level management position at the prestigious University of Colorado Health. That was nearly ten years ago. Since then, she has accumulated several promotions, which has earned her a record number of employee of the month plaques, all before she joined the impressive team of Manhattan Review SAT tutors in Denver.
At Manhattan Review, Tabitha has played an instrumental role in developing high scoring test takers on the SATs. Students love her relaxed approach to instruction and her enthusiasm to see them succeed. Past participates often return to our Denver site with stories of their accomplishments since leaving the program, to thank Tabitha.