SAT Prep Courses in Colorado Springs (Colorado)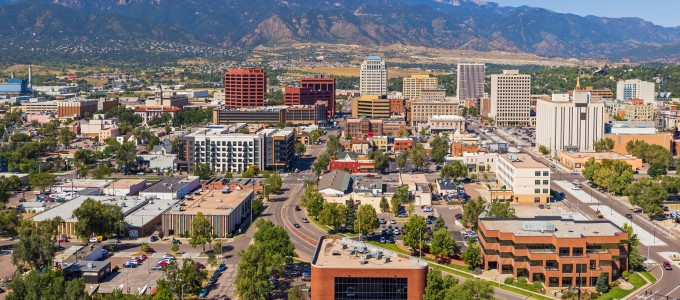 The SAT is a very important academic step, as it is likely to be the first standardized test taken by students, and it can play a major role in determining whether or not a student can get into a higher ranked college. It is also a very competitive standardized test, as it is the most widely taken standardized test on top of being the first exposure to them for most students. Manhattan Review has been helping students to achieve higher scores on the SAT exam since 1999, and can provide students in the Colorado Springs area with a variety of the best preparation options in the area. Students who are preparing themselves for the SAT exam can utilize Manhattan Review's group courses, private tutoring option, or practice exams to help themselves in their preparation for the SAT exam. They can be used individually or in combination with each other depending on what the student feels is best for them.
The variety of options that Manhattan Review can provide for students in their preparation each come with their own unique benefits that make Manhattan Review the best option for test preparation in the Colorado Springs area. Group courses and private tutoring can be taken either in-person or online depending on what the student feels would be best for their preparation. Students who work with a tutor in-person can meet them at a mutually agreed upon location in the Colorado Springs area that is convenient for both parties. The instructor can also provide flexible scheduling and the ability to customize the lesson plan as necessary depending on the student's strengths and weaknesses. Group courses allow students to work under the common guidance of an instructor while also learning from their fellow students, and the practice exams that Manhattan Review provides are kept up to date so as to reflect the current formatting and content on the SAT exam.
Students who have used Manhattan Review to help them with their SAT preparation have had a stronger performance on the exam thanks to their instruction giving them a greater sense of time management and improved knowledge of the subject matter. Students have managed to parlay their improved scores on the SAT exam into admission to a wide variety of colleges in and out of the Colorado Springs area, such as Colorado College and University of Colorado at Colorado Springs in the area and Harvard, Stanford, Massachusetts Institute of Technology, University of Vermont, William and Mary, Rice, Emory, Tufts, Barnard, and many other schools across the United States and the world. Students have also managed to take advantage of the educational opportunities offered by these schools to achieve careers at Fortune 500 companies such as General Motors, JP Morgan and Chase, Apple, Dell, Microsoft, and many more. Call or email one of our academic program advisors today to learn more about what Manhattan Review can offer you in your SAT preparation.

I like his walkthrough of the problems. Also the strategies he gave. It helped me improve my English and writing. I went up on my SAT scores.
- Jeleine Toussarz (This student took our SAT preparation course)
Meet a Colorado Springs SAT Tutor: Christina H.
Christina H. has been helping students with their SAT and ACT preparation since her high school days, when she received a strong score on the SAT the first time she took it and used it as a way to help others achieve their own high scores on both exams. She attended the University of Chicago but moved to Colorado Springs for career reasons.
Christina teaches both group courses and individual students as a private tutor with Manhattan Review. She believes that a combination of both methods is the best way for students to learn the material and encourages her students to either study with friends or with a tutor so as to gain knowledge in both an individual and group venue. When she is not helping students with standardized test preparation, Christina likes to play volleyball.