SAT Prep Courses in Cape Town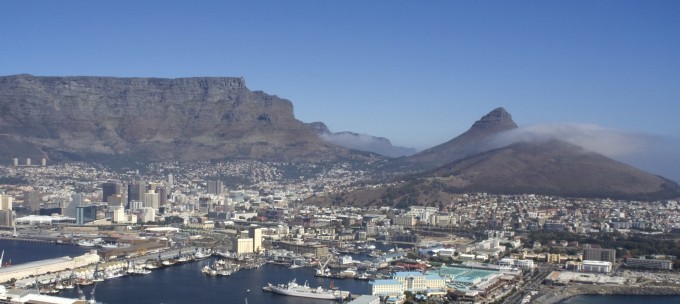 SAT Preparation in Cape Town (South Africa)
South Africa has emerged as a vibrant hub of business with a diverse mix of industry. In addition, the Province has a booming tourism industry that helps the economy stay strong. Take advantage of this welcoming climate to grow in your career path. Your SAT score is one of the deciding factors for admissions departments and an early indicator of your future academic aptitude.
There are plenty of ways to prepare for the SAT, but some of these methods are ineffective and time-consuming. Manhattan Review has cultivated a better approach to plan for this standardized exam. Founded in 1999, our educational services firm is uniquely equipped to guide students toward top SAT scores.
For high school students already balancing a full course load, our study materials make the SAT less stressful and more manageable from the very beginning. Some students mistakenly believe that the SAT covers the entire high school curriculum – that would be every vocabulary word as well as every algebraic equation ever learned. Of course that sounds like an overwhelming obstacle to college admission, as the SAT has much more specific boundaries.
When you work with a knowledgeable tutor in Cape Town, you will be guided along with our proven course syllabus. This customizable learning plan breaks down the Standard Admission Test, so all you have to do is follow along with your friendly, helpful SAT instructor. By the time testing day rolls around, you may be surprised by how at-ease you feel as you flip the pages of the exam.
Been away from the classroom for a long time – even decades? It's never too late to pursue higher education, and we encourage you to take advantage of our test prep resources as a refresher for everything you'll need to know. Manhattan Review also works with students who are repeating the exam as well as first-time test takers. Either way, our goal is to help you achieve results that will make your application stand out amongst the others. We have coached many students who have continued their studies at top-ranked colleges and universities around the globe, thanks to an SAT score in the top 97th, 98th, and 99th percentile.
Enroll in a full-length classroom course here in Cape Town, and an SAT tutor will walk you seamlessly through our easy-to-understand, on-point course syllabus. For one-on-one attention, register for private tutoring sessions and address your unique learning needs in a personalized setting. Or, access our powerhouse of test prep tools with Online Interactive Courses. You can register today and never worry about the SAT again.
Cape Town is chockfull of respected higher education facilities, including University of Cape Town, University of Pretoria, Universiteit Stellenbosch, University of the Witwatersrand, University of South Africa, and Rhodes University. Get the support of Manhattan Review now, and secure your spot at one of these top schools later.

Funny, made things clear and related things to real life. The SAT / ACT course was very helpful, I don't think I would've improved my reading skills without it. This course also gave me strategies to break down a reading. I got a feel for the SAT and had practice in areas I struggled in.
- Niaema Fox (This student took our SAT preparation course)
Cape Town
Primary Course Venue:

Southern Sun Cape Sun
Strand Street
Cape Town Central 8000, South Africa

NOTE: We do NOT typically have staff at the venue, so email us before visiting the venue.
Meet a Cape Town SAT Tutor: Jade L.
SAT study be interactive and exciting, according to Jade. She believes that students get as much out of test preparation as they put in, which means that it's important to motivate and inspire the class to succeed.
A Stanford graduate with a M.Ed. from Vanderbilt University, Jade has a long-standing history of academic triumph. Her solid performance in the classroom has helped her travel extensively. She has taught English as a Second Language at schools in Western Europe, Southeast Asia, and in Africa. While on one particular mission in South Africa, she simply fell in love with the local lifestyle.
What wasn't to love? The longest wine route in the world, a penguin colony nestled near the cape, the gorgeous Tugela Falls, and the Provence's rich flora all encouraged this educator to forge a new home for herself. Jade now teaches at a local university in Cape Town while working her magic as an SAT tutor.
When you are in the classroom with Jade, your test preparation will be anything but a chore. She is a mover-and-shaker of an educator, creating energetic learning plans around our tried-and-true SAT course syllabus. With her own almost-perfect SAT score kicking off her productive path, Jade is both a role model and a truly gifted educator.