SAT Prep Courses in Cairo (Egypt)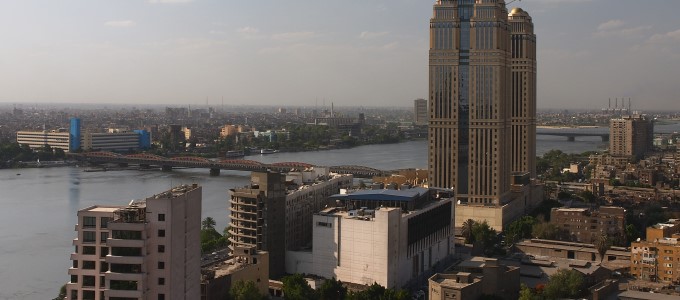 Cairo students can begin improving their SAT skills and scores right away with Manhattan Review's SAT learning plans. Options for SAT learners in Cairo include online SAT prep courses, on-site SAT prep classes, SAT private tutoring, and SAT practice tests. All of our SAT learning plans feature thorough coverage of each SAT section, detailed instruction on how to formulate study plans outside of class, and tips for approaching the test strategically. Manhattan Review was founded in 1999 to create a better way to prepare for standardized tests, and in the intervening years we have helped countless students receive their highest possible test scores. We are a company that specializes in teaching international students, and our SAT instruction is therefore superior to other companies who don't understand how to teach this unique type of test-taker. We eschew the tedious memorization strategies and tricks offered by other test prep firms, and instead teach our students how to develop the higher-order thinking skills that lead to success on the SAT and in college coursework. Become a part of Manhattan Review's long tradition of academic accomplishment by contacting us right away for more information on our SAT prep courses, private tutoring, and additional services for students in Cairo.
Standardized testing remains an important part of the university admissions process. Selective schools receive an almost overwhelming number of applications, all of which they are required to consider. The University of Michigan, one of the top public universities in the United States, attracted over 55,000 applications for its most recent class of first-year students. A little under 16,000 of these applicants were offered admission (28%), and about 6,700 actually chose to enroll. Given the volume of applications, it is entirely predictable that there is a strong correlation between acceptance and high SAT scores at Michigan, where the middle 50% SAT composite scores for new students were 1440-1570 (built from 710-780 Evidence-Based Reading and Writing and 730-800 Math). At Brown University, at least 70% of first-year students received SAT sectional scores of 700 or higher, with about half of the population scoring at least 750 on each section. Both of these institutions (and most other selective schools) do not have official minimum SAT scores, but low-scoring applicants are unlikely to be accepted.
Manhattan Review clients have become undergraduate students at some of the finest postsecondary institutions in the world, including MIT, Princeton, Stanford, Harvard, Harvey Mudd College, Carnegie Mellon, Yale, Columbia, Dartmouth, UC Berkeley, Caltech, Johns Hopkins, Georgetown, the University of Chicago, the University of Michigan, Brown, the University of Virginia, and New York University. Many of our former SAT prep students are now accomplished professionals at Fortune 500 companies, such as New York Life Insurance, Exxon Mobil, Bank of America, Wells Fargo, and World Fuel Services. Some of our past Cairo students have later returned to the city to become respected employees of Core Republic, Egyptian General Petroleum Corporation, Vodafone Egypt, 123, and other area firms. Long-term planning usually leads to long-term success. With Manhattan Review's SAT prep courses and private tutoring, Cairo students can begin working toward prosperous futures immediately.

My instructor goes into detail with every problem. I left this SAT course with new material learned and easier ways to solve problems, which helped me out a lot. With the material I learned here I was able to up my math test scores.
- Shaniqua (This student took our SAT preparation course.)
Cairo
Primary Course Venue:

InterContinental Citystars Cairo
Corniche El Nil
Cairo 11511, Egypt

NOTE: We do NOT typically have staff at the venue, so email us before visiting the venue.
Meet a Cairo SAT Tutor: Trina Y.
Trina Y., who grew up in Tyler, Texas, joined Manhattan Review's Cairo office in 2014. She was previously an SAT tutor and public secondary school teacher in her home state for seven years. When she's not teaching SAT prep, she is an English language instructor to a variety of Cairo companies (she specializes in business communication for non-native English speakers).
Trina's academic background includes a bachelor's degree in secondary education from the University of Texas-Austin and a master of arts in teaching from Rice University. According to her SAT clients, Trina's teaching style and personality are perfectly suited toward instruction of students at the secondary level. She is known as an entertaining, engaging, and effective SAT instructor who consistently produces outstanding results for her students.